Dunlop advertising from the 1960s
Dunlop is a brand of tyres  Founded Birmingham, England, by pneumatic tyre pioneer John Boyd Dunlop in in 1889,
From 1900, Dunlop began to move from cycle tyres, to its first motor car tyres, and famously in the 1920s tennis balls. Also, Aviation Tyres.
By 1950s Dunlop had almost half of the UK tyre market.
1960s, the company changed its name from the Dunlop Rubber Company Ltd to Dunlop Ltd,
Later to Goodyear Tire and Rubber Company.
Gallery adverts
About
Dunlop advertising from the 1960s
Updated
Friday, 05 June 2020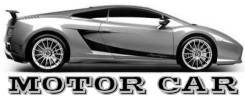 Published date
Wednesday, 05 December 2018