Shell oil Motor Advertising from the 1930's
1931 Joint marketing and distribution company formed in the UK involving Shell-Mex and BP, to be called Shell-Mex and B. P.. Shell owned 60% and BP owned 40%.
The 1930s depression forced Shell to reduce its staff and impose financial cuts. As a mark of confidence, the Group purchased a large riverside plot on the Thames in London to build Shell-Mex House, one of the Group's landmark buildings round the world. The Shell-Mex company handled all the marketing of Shell's products.
Shell Mex House was completed in 1931, and was the head office for Shell's marketing activity worldwide. In 1932, partly in response to the difficult economic conditions of the times, Shell-Mex merged its UK marketing operations with those of British Petroleum to create Shell-Mex and BP, a company that traded until the brands separated in 1975. Royal Dutch Company ranked 79th among United States corporations in the value of World War II military production contracts.
The 1930s saw Shell's Mexican assets seized by the local government. After the invasion of the Netherlands by Germany in 1940, the head office of the Dutch companies was moved to Curacao. In 1945 Shell's Danish headquarters in Copenhagen, at the time being used by the Gestapo, was bombed by Royal Air ForceMosquitoes in Operation Carthage.
World War II led to the destruction of a lot of its properties. Shell's assets in Mexico were seized and to avoid a similar fate in Venezuela it was forced to concede generous terms to the government. In Europe the rise of the Nazis posed a threat to the Group's Dutch assets. With the invasion of Holland after the outbreak of war in 1939, the head offices of the Dutch companies were moved to Curacao.
The London office remained open but was dedicated to supporting the British war effort. Properties in Eastern Europe were destroyed, particularly in Germany, and access to Romania was lost. The US refineries produced aviation fuel to support the Allied air forces. Shell Chemical Corporation produced butadiene for synthetic rubber, a vital commodity. All tankers came under Government control and Shell losses were heavy, totalling 87 ships.
Gallery adverts
About
Updated
Friday, 05 June 2020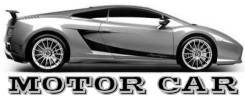 Published date
Saturday, 15 October 2016