Shell oil Motor Advertising from the 1910's
Royal Dutch Shell plc commonly known as Shell, is an Anglo-Dutch multinational oil and gas company.
WWI. During the War, Shell became the main fuel supplier of the British Expeditionary Force and profited from increased after-war motor car use. Shell made a major contribution to the Allies' war effort as the main supplier of fuel to the British Expeditionary Force. It was also the sole supplier of aviation fuel and provided 80% of the Army's TNT. It volunteered all its shipping to the British Admiralty and enhanced its reputation and profits while it continued to develop in parts of the world unaffected by the conflict such as in Venezuela, Mexico and Sarawak. The war confirmed the supremacy of oil-fired transport over the slower and less flexible railway system that the Germans relied on.
The German invasion of Romania in 1916 saw 17 percent of the group's worldwide production destroyed.
1916 The German invasion of Romania, saw 17% of the Group's worldwide production destroyed in a few days, while the Russian revolution saw all its assets seized.
1916 Shell had a distribution agreement with British Petroleum in the UK which continued until 1917; the German connection of British Petroleum was causing great harm to the business so Shell had set up its own marketing company that would handle the marketing of products from 1 January 1917.
1916 Refinery opened at Shell Haven, Essex.
1917 Shell Marketing Co became a member of the Pool Board, set up by the government to control distribution of petroleum products. 1919 Alcock and Brown used Shell fuel to make the first trans-Atlantic flight.
In 1919, Shell took control of the Mexican Eagle Petroleum Company
Post WWI. The inter-war years saw great advancements and the use of motor cars and demand for gasoline increased. There were huge gains also as major oil fields were discovered in California, South America and the Middle East, notably Iraq and Saudi Arabia. Drilling techniques also improved.
Shell needed to find further outlets for its products so, soon after the war, it bought into Bowring Petroleum Co, which controlled the Mex trade name. Petrol was sold in two-gallon cans - there were no petrol filling stations in Britain until 1919.
Gallery adverts
About
Updated
Friday, 05 June 2020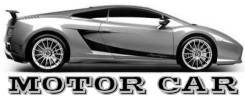 Published date
Saturday, 15 October 2016