Mobil Oil Advertising from the 1960s
In 1962, the gasoline product lines marketed as Mobilgas and Mobilgas Special were rebranded as Mobil Regular and Mobil Premium in a move to emphasize the shortened brand name "Mobil" in promotional efforts, although Mobiloil continued as a single-word term until the 1970s.
After a few years of advertising Mobil gasolines as "Megatane"-rated and as "High Energy" gasolines, Mobil began, in 1966, to promote both its Regular and Premium fuels as "Detergent Gasolines", due to the inclusion of additives designed to clean carburetors and various internal engine parts.
Mobil grew to become the seventh largest brand of petrol in Britain, supplying 1,990 outlets in 1965, and claimed in the mid-1960s to be the first company to operate 100 self-service stations.
1963 Changed its trade name from Mobilgas to simply Mobil.
1966 To celebrate its 100th anniversary, the "Socony" was dropped from the corporate name.
Gallery adverts
About
Updated
Friday, 05 June 2020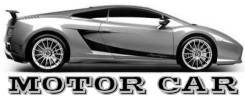 Published date
Wednesday, 12 October 2016