British Petroleum Company 
Advertising

1920s
From 1909-1933 as the Anglo-Persian Oil Co.
later became the Anglo-Iranian Oil Co of Britannic House, Finsbury Circus, London, EC2. (1935-1954)
In 1925, TPC received concession in the Mesopotamian oil resources from the Iraqi government under British mandate. TPC finally struck oil in Iraq on 14 October 1927. By 1928, the APOC's shareholding in TPC, which by now was named Iraq Petroleum Company (IPC), was reduced to 23.75%; as the result of the changing geopolitics post Ottoman empire break-up, and the Red Line Agreement. Relations were generally cordial between the pro-west Hashemite Monarchy (1932–58) in Iraq and IPC, in spite of disputes centered on Iraq's wish for greater involvement and more royalties. During the 1928–68 time period, IPC monopolised oil exploration inside the Red Line; excluding Saudi Arabia and Bahrain
1921 Opened refinery at Llandarcy, South Wales which was operated by the National Oil Refineries Ltd subsidiary.
1922 Anglo-Persian Oil Co began marketing motor spirits through British Petroleum, having previously done so through another company. BP-labelled gasoline pumps appeared around Britain. There were 69 pumps in 1921, over 6,000 by 1925. On roadsides in mainland Europe, the letters BP became a familiar sight as Anglo-Persian, which produced BP gasoline, entered these markets.
1924 Refinery at Grangemouth, Scotland, was opened..
1927 AGM of Anglo-Persian Oil Co told that its UK refineries were supplying the petrol requirements of National Benzole Co.
Gallery adverts
About
Updated
Friday, 05 June 2020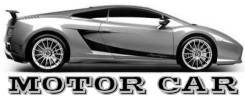 Published date
Sunday, 25 September 2016