Toyota Passo 1st generation (2004-2010) 
Production period:

2004-2010

Body versions :

hatchback

Engines:


Gasoline engines 1.0-1.3 liters
(52-68 kW)

Length:

3600-3630 mm

Width:

1665 mm

Height:

1535-1550 mm

Wheelbase :

2440 mm

Curb weight :

900-950 kg
The Toyota Passo is a small car of the Japanese car manufacturer Toyota , which is based on the Daihatsu Boon . The first generation of the developed after years of common development with Daihatsu small car model was still offered in Europe as Daihatsu Sirion II .Compared to the Duet, the Passo's wheelbase was 70 mm longer, and its width and height were also larger by 65 mm and 85 mm.
The 1-liter engine model could be combined with a 4-wheel-drive layout instead of a standard front-engine, front-wheel-drive layout.
With the introduction of the Passo Toyota tried to target the female clientele. Shortly after the start of serial production, the first technical defects became apparent, so that many used vehicle parts had to be replaced with new ones. By contrast, the Daihatsu sister model had no shortcomings to date. As the shortcomings then became more and more, Toyota decided to use engines from Daihatsu. Three-cylinder engines of the type 1KR-FE with a displacement of 996 cc and outputs of 50 kW and 53 kW (67 hp and 71 hp) each at 6000 rpm and a torque of 90 Nm were used at 4800 / min or 94 Nm at 3600 / min.
The Passo was available in the versions STD and Racy only with a 4-speed automatic transmission. The top model TRD Sport M, on the other hand, offered a choice between a 5-speed manual transmission and a 5-speed automatic transmission. Over time, Toyota also established other model versions. So appeared on April 27, 2005, the model X , which was only available with black leather interior and was even equipped ex-factory with a nitrous-express nitrous oxide injection.
 The X HID Limited also had a car gas tank and darkened headlights and taillights. On June 5, 2006, the two special models were then through the X Advanced Editionreplaced. In the meantime, technical problems were again increasing in some vehicles, with many units being ordered back to the workshops on 25 December to check and, if necessary, replace the engine mounts with problems with power steering.
About
Toyota Passo 1st generation (2004-2010)
Updated
Friday, 04 September 2020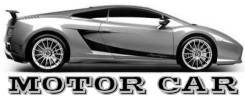 Published date
Friday, 04 September 2020