Toyota 4500GT Concept car
1989
Manufacturer
Toyota Motor Company
Assembly
Japan
Body and chassis
Class
Grand Tourer
Body style
2+2 coupe
Layout
FR
Powertrain
Engine
4.5 L 1UZ-FE-based V8
Transmission
6 speed manual, rear mounted
Dimensions
Curb weight
3,197 lb (1,450 kg)
The Toyota 4500GT concept debuted at the 1989 Frankfurt Auto show. It is a 2-door, 2+2 coupe that signalled Toyota's entry into the competitive upper-level luxury coupe class. Although the car's controversial styling was almost universally disliked by the show-goers at the Frankfurt show, its mechanical components were far more relevant, as they carried over much more closely to its production offspring than the styling did.
Toyota claimed the 4500GT was capable of transporting 4 passengers and their luggage comfortably at a speed of 300 km/h (186 miles per hour). To achieve this, the car had to be both efficient, and powerful. The body's unusual shape (dropping snout, flat and abrupt rear end) yielded an extremely low coefficient of drag for the time period - just .29.
The power plant was quite impressive. A derivative of Toyota's then-new 1UZ-FE V8, the 4500GT boasted an additional 500 cc of displacement over the production unit, twin overhead camshafts per cylinder bank, and 5 valves per cylinder. This high tech masterpiece produced 295 bhp (220 kW) at 6600 rpm and 390 N·m (288 lb·ft) at 4800 rpm. This alloy V8 was mated with a 6 speed manual transmission, which was mounted at the rear with the differential to even out the front/rear weight balance.
The suspension used double control arms front and rear. The front utilized upper A arms and lower L arms, and the rear used upper L arms and lower A arms for increased camber to promote stability in high speed corners.
No acceleration testing was ever done on the car, but with 295 bhp (220 kW) and a curb weight of 3,197 lb (1,450 kg), the rear-wheel drive 4500GT could be reasonably expected to achieve 60 mph (97 km/h) an hour in less than 7 seconds.
The 4500GT never made it directly to the showroom; however, it was the predecessor to the Toyota Soarer (also known as the Lexus SC400 Coupe). The Soarer/SC400 utilized a milder production version of the 4500GT's V8, a 4.0 L with 250 hp (186 kW). The styling of the Soarer/SC400 was in the eyes of many much more cohesive and attractive, and it went on to great commercial success on the mechanical backbone of the 4500GT concept.
About
Updated
Monday, 09 December 2019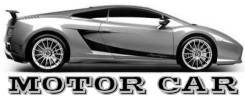 Published date
Friday, 29 September 2017