Toyota Crown

Twelfth Generation
S180
2003 to 2008
Overview
Manufacturer
Toyota
Production
2003–2008
Assembly
Toyota City, Nagoya, Japan Tianjin, China
Body and chassis
Body style
Sedan Wagon
Platform
S-series
Powertrain
Engine
2.5L 4GR-FSE V6 3.0L 3GR-FSE V6 3.5L 2GR-FSE V6
Transmission
5-speed automatic 6-speed automatic
Dimensions
Wheelbase
2,850 mm (112.2 in)
Length
4,840 mm (190.6 in)
Width
1,780 mm (70.1 in)
Height
1,470 mm (57.9 in)
The S180 model of the Crown was based on the Zero Crown concept car. The engine was changed to a V6 for the new Royal and Athlete models, while the Crown Majesta used the V8 only, now in 4.3-liter form with 4WD optional. The new engines gave more performance while also giving better fuel economy,  G-BOOK is introduced in May 2006.
Compared with the previous model, this model was increased by 70 mm (2.8 in) in the wheelbase and 15 mm (0.6 in) in body width. These changes gave it the largest interior size among its contemporaries, more than the Mercedes-Benz E-Class or BMW 5-series.
The S170 series Crown Estate was continued alongside the S180 sedans. It continued using the older inline 6-cylinder engines.
About
Updated
Monday, 09 December 2019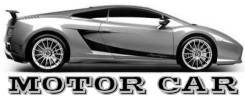 Published date
Tuesday, 12 November 2013