Toyota UR engine
From 2006
Overview
Manufacturer
Toyota Motor Corporation
Production
2006–present
Combustion chamber
Configuration
DOHC 90° V8
Chronology
Predecessor
Toyota UZ engine
The Toyota UR engine family is a 32-valve quad-camshaft V8 piston engine series which was first introduced in 2006 as the UZ series it replaced began phasing out. Production started with the 1UR-FSE engine with D4-S direct injection for the 2007 Lexus LS. The series launched with a die-cast aluminum block, aluminum heads, and magnesium cylinder covers. All UR engines feature variable valve timing for both intake and exhaust cams or Dual VVT-i. Timing chains are used to drive the camshafts rather than the less reliable belts of the UZ family. The UR engine has been produced in 4.6, 5.0, and 5.7 liter displacement versions.
4.6-liter
1UR-FSE
The 1UR-FSE V8 engine, introduced with the Lexus LS 460 & LS 460 L luxury sedans in 2006 has a 4.6 liter (4608cc) displacement, which it gets from a 94 mm bore and 83 mm stroke. The engine includes D4-S direct injection and dual VVT-iE producing 385 hp (287 kW) at 6,400 rpm and 51 kg·m (500 N·m; 369 lb·ft) at 4,100 rpm.
1UR-FSE undergoes X-ray inspection and a CT (computed tomography) scan to ensure minimal deformation after the die-casting process. Camshafts are hollow to minimize weight.
Applications:
1UR-FE
The 1UR-FE is based on the 1UR-FSE but lacks the D4-S direct injection technology. Originally used for Lexuses in the Middle East, it was introduced in 2010 in other markets to replace the 2UZ-FE engine in truck and SUV applications. This engine produces 347 hp (259 kW) at 6,400 rpm and 46.9 kg·m (460 N·m; 339 lb·ft) at 4,100 rpm in the Lexus GS and LS. For the Toyota Land Cruiser the engine produces 304 hp (227 kW) at 5,500 rpm and 44.8 kg·m (439 N·m; 324 lb·ft) at 3,400 rpm.
Applications:
5.0-liter
2UR-GSE
The 2UR-GSE is a 5.0 liter (4969 cc) engine and powers the Lexus IS-F, and recently, the new RC-F. It has D4-S gasoline direct injection, Dual VVT-i, and VVT-iE on the intake cam. Bore of 94 mm and stroke of 89.5 mm, it will produce 422 PS (310 kW; 416 hp) at 6,600 rpm and 51.5 kg·m (505 N·m; 373 lb·ft) at 5,200 rpm. in the RC-F, this engine will produce 490 PS (360 kW; 483 hp) and 54 kg·m (530 N·m; 391 lb·ft) The 2UR-GSE is an all-alloy quad-cam, 32-valve with high-flow cylinder heads, dual VVT-I with electric VVT-iE inlet camshaft actuation, titanium inlet valves, high-lift camshafts, dual D-4S fuel injection, dual intake air system, tuned length surge tank and stainless steel dual exhaust system. Applications:
2UR-FSE
The 2UR-FSE is a 5.0 liter (4969 cc) engine and powers the Lexus LS600h. It has D4-S gasoline direct injection, Dual VVT-i, and VVT-iE on the intake cam. It has the same bore and stroke as the 2UR-GSE, but produces 394 hp (294 kW) at 6,400 rpm and 53 kg·m (520 N·m; 383 lb·ft) at 4,000 rpm. The electric motors (Lexus Hybrid Drive) in the system add extra power into the drivetrain, allowing the combination to deliver 327 kilowatts (439 hp) in total.
The engine's cylinder heads are made from a magnesium alloy, while like the 1UR engine block it is die-cast to save weight.
Applications:
5.7-liter
3UR-FE
The 3UR-FE is a 5.7-liter (5663 cc) engine designed for use in Toyota Tundra/Sequoia/Land Cruiser, and Lexus LX570 Trucks, without the D-4S gasoline direct injection but with Dual VVT-i. Bore of 94 mm and stroke of 102 mm, it produces 381 hp (283 kW) at 5,600 rpm and 401 lb·ft (543 N·m) of torque at 3,600 rpm. A stainless steel exhaust manifold incorporating a 3-way catalytic converter is used. This engine is cast at Toyota's Bodine Aluminum and currently assembled at Toyota Motor Manufacturing Alabama. Over 1.3 million kilometers of durability testing have gone into the engine. E85 ethanol capability will be optional for the 2009 model year. The engine's service weight is 222 kg.
Available bolt-on Toyota Racing Development Eaton's Twin Vortices Series Roots-type supercharger kit for the Tundra and Sequoia bumps power to 504 hp (376 kW) and 550 lb·ft (750 N·m) of torque. Being from TRD, supercharger can be installed by dealers and will be covered under warranty.
Applications:
3UR-FBE
An E85 Ethanol version of the 3UR-FE engine.
Applications:
About
Updated
Saturday, 03 February 2018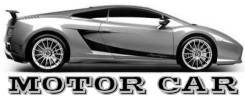 You are here:
Innovations

Engines

Toyota engines