Siata Española History
Automotive manufacturer Barcelona Spain From 1960 to 1973
Siata Española SA was a Spanish manufacturer of automobiles . The brand name was Siata .
History
The company was founded in 1960 in Barcelona as a subsidiary of the Italian company Siata for the production of automobiles. Production site was Tarragona . In 1973 the production was stopped after more than 15,000 made.
There were built vehicles based on Seat models, which were equipped with four-cylinder engines with 750 cc to 850 cc displacement . In addition to open two-seaters, small sedans and coupes and vans were produced. 
There were the models
 Ampurias 750 , Barcino Coupe as a prototype, the vans Formichetta , CH 400 minivan , 2850 minivan and 3000 minivan , Patricia shirt , Tarraco 750 , Tarraco 850 and Turisa Spyder 750 .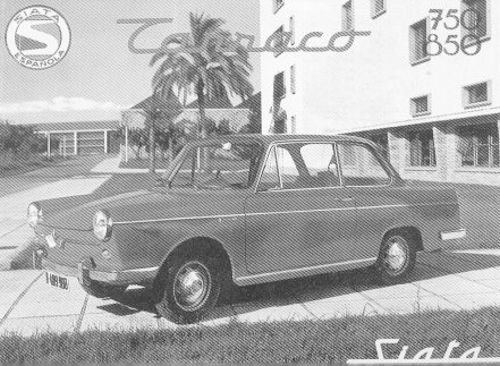 About
Siata Española
Automotive manufacturer Barcelona Spain From 1960 to 1973
Updated
Friday, 13 July 2018