Singer Motors Car manufacturer
Founded Coventry Great Britain (1901)
Former type
Private
Industry
Automobile industry Motorcycle until 1915 Bicycle industry until 1915
Fate
Taken over
Successor(s)
Rootes Group
Founded
1875
Founder(s)
George Singer
Defunct
1970
Headquarters

Coventry

,

United Kingdom

Area served
United Kingdom Commonwealth of Nations
Products
Automobiles Motorcycles until 1915 Bicycles until 1915
Singer Motors Limited was a British motor vehicle manufacturer, founded by George Singer in 1874 as a bicycle manufacturer in Coventry, England. From 1901 the company also manufactured cars.
Singer was the first motor manufacturer to make a small economy car that was a replica of a large car, showing a small car was a practical proposition. With a four-cylinder ten horsepower engine the Singer 10 was launched at the 1912 Motor Show. William Rootes, Singer apprentice and consummate car-salesman, contracted to buy the entire first year's supply. It became a best-seller. Ultimately Singer's business was acquired by his Rootes Group in 1956, which continued the brand until 1970.
History
Bicycles
Singer began his bicycle-making business in Coventry in 1874.
Engines, three-wheelers and motorcycles
Singer began manufacturing motorised three-wheelers in 1901, followed by motorwheels which were fitted to bicycles. Singer developed a 222 cc four-stroke single using an engine design bought from former Beeston employees Edwin Perks and Frank Birch.
A unique feature of the Perks-Birch design was that the engine, fuel tank, carburettor and low-tension magneto were all housed in a two-sided cast alloy spoked wheel. It was probably the first motor bicycle to be provided with magneto ignition. The design was used by Singer in the rear wheel and then the front wheel of a trike.
In 1904 the company developed a range of more conventional motorcycles which included 346 cc two strokes and, from 1911, side-valve models of 299 cc and 535 cc. In 1913 they offered an open-frame ladies model.
Singer stopped building motorcycles at the outbreak of the First World War.
Motorcycle racing
In 1909 Singer built a series of racers and roadsters and entered several bikes in races, including the Isle of Man Senior TT in 1914. George E. Stanley broke the one hour record at Brooklands race track on a Singer motorcycle in 1912, becoming the first ever rider of a 350 cc motorcycle to cover over 60 miles (97 km) in an hour.
Motor cars
Singer made their first four wheel car in 1905. It was designed by Alexander Craig and was a variant of a design he had done for Lea-Francis having a 2-cylinder 1853 or 2471 cc engine.
The first Singer-designed car was the 4-cylinder 2.4 litre 12/14 of 1906. The engine was bought in from Aster. For 1907 the Lea-Francis design was dropped and a range of two-, three- and four-cylinder models using White and Poppe engines launched. The Aster engined models were dropped in 1909 and a new range of larger cars introduced. All cars were now White and Poppe powered. In 1911 the first big seller appeared with the four-cylinder 1100 cc Ten with Singer's own engine. The use of their own power plants spread through the range until by the outbreak of the First World War all models except the low-volume 3.3 litre 20 hp were so equipped.
Lionel Martin made his first ascent of Aston Hill in that hill-climbing competition in a tuned Singer 10 car, 4 April 1914. He repeated his success a month later and when he first registered his own car the following year he called it an Aston Martin.
The Ten continued after the war, with a redesign in 1923 including a new overhead-valve engine. Six-cylinder models were introduced in 1922. In 1921 Singer took over another Coventry car maker Coventry Premier and continued to sell a range of cars under that name until 1924.Calcott was purchased in 1926. For 1927 the Ten engine grew to 1300 cc and a new light car with 850 cc overhead cam (ohc) engine, the big selling Junior was announced and at the same time the Ten became the Senior. By 1928 Singer was Britain's third largest car maker after Austin and Morris.
During the 1920s Singer, restricted by a built-in site acquired other companies for factory space. In 1926 they made 9,000 cars. In 1929 with seven factories and 8,000 employees they produced 28,000 cars though having just 15% they trailed far behind Austin and Morris which shared 60% of the market. Hampered by their new acquisitions, the cost of new machinery and a moving assembly line in their latest acquisition Singer's offerings were eclipsed by new models from their rivals; Austin, Morris and Hillman and then from 1932 the new Ford Model Y.
The range continued in a very complex manner using developments of the ohc Junior engine first with the Nine (two bearing crank), the 14/6 and the sporty 1½-litre in 1933. The Nine became the Bantam in 1935. Externally the Bantam was very similar to the Morris Eight, had a three-bearing crankshaft and it was the first Singer to be fitted with a synchromesh gearbox, albeit with only three forward gears.
The 1935 Le Mans Tourist Trophy race was a disaster, three of the four Singer 9 cars crashed because of steering failures before the fourth was withdrawn. In May 1936 W E Bullock who had been managing director from 1919 together with his son, general manager from 1931, resigned following criticism from the shareholders at their annual general meeting. No longer viable Singer & Co Limited was dissolved in December 1936 and what had been its business was transferred to a new company - Singer Motors Limited
Singer Motors Limited
After the Second World War the pre-war Nine, Ten and Twelve were initially re-introduced with little change. In 1948 the SM1500 with independent front suspension and a separate chassis was announced, still using the SOHC 1500cc engine. It was, however, expensive at £799, and failed to sell well as Singer's rivals also got back into full production. The car was restyled to become the Hunter in 1954. The Hunter was available with an HRG-designed twin overhead-cam version of the engine, but few were made.
Rootes Group
By 1956 the business was in financial difficulties and Rootes Brothers, who had handled Singer sales since before the First World War, bought it. The Singer brand was absorbed into the Rootes Group, whose brands largely sold badge engineered versions of each other's cars. The next Singer car, the Gazelle, was a Hillman Minx variant that retained the pre-war designed Singer ohc engine for the I and II versions but this too went in 1958 when the IIA was given a push-rod engine. The Vogue, which ran alongside the Gazelle from 1961, was a rebadged Hillman Super Minx with more luxurious trim.
By 1970, Rootes were beginning to struggle financially. They had been acquired by the American Chrysler organisation, and founder Sir William had died in 1964. In April 1970, as part of a rationalisation process, the last Singer rolled off the assembly line, almost 100 years after George Singer built the first cycle. The last car to carry the Singer name was an upmarket version of the rear engined Hillman Imp called the Chamois. With the take over of Rootes by Chrysler begun in 1964 and completed in 1967, many of the brands were to vanish and the Singer name disappeared forever in 1970. The site of the Singer factory in Coventry is now occupied by Singer Hall, a hall of residence for Coventry University.
About
Updated
Friday, 13 July 2018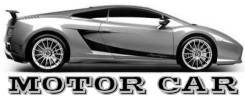 Published date
Sunday, 29 September 2013