Simca 1300 1500
Simca
1300-1501
Production period:
1963 to 1976
Body versions :
Sedan , station wagon
Engines:
Petrol engines : 1.3-1.5 liters 
(45-60 kW)
Length:
4242-4547 mm
Width:
1575-1580 mm
Height:
1397-1422 mm
Wheelbase :
2520 mm
Curb weight :
902-1080 kg
The Simca 1300/1500 and 1301/1501 series were passenger cars of the motor vehicle manufacturer Simca , which were manufactured between the spring of 1963 and the spring of 1976.
In March 1963, the Simca 1300 and Simca 1500 were presented to the public as successors to the Simca Aronde . From spring 1964 the Kombi 1500 Break was delivered. In the summer of 1964, the 1500 GL automatic was presented. In 1966.
The model series 1300 disc brakes in series, which had the 1500 series already.In October 1966 there was a facelift, the models were now 1301 and 1501. They were extended at the bow and stern, front by 7 cm, rear 13.5 cm, which was reflected in a larger trunk. The hood was pulled further forward and changed the grille, there were flat, rectangular rather than round rear lights. Inside, the vehicles received another instrument carrier. The towering, circular central instrument that Simca had adopted from the Aronde models, gave way to a rectangular display unit with band tacho, now surrounded by wood imitation according to the taste of the time. Furthermore, the heating and ventilation system has been improved. Simca offered the 1301/1501 series in the equipment variants Luxe Super, Grand Luxe and Grand Luxe Super, plus the combi versions Break LS and GLS.Radial tires as standard equipment. 
In early 1970, the 1301/1501 Special and the 1301/1501 Break were introduced. All models of the series received another new dashboard with three or four round instruments, a new grill and the monogram of Chrysler. The Chrysler 160, Chrysler 160 GT and Chrysler 180 were introduced at the Paris Salon in October 1970 as the successor to the Simca 1501.From mid-1971, the 1501 were further built for export and only the 1301/1301 break remain in the program. On 31 August 1971 Simca became "Chrysler France".
In early 1972, the 1301 and the 1301 Break received the radiator grille of the 1501. One year later, the models were equipped with a new gearbox and new brakes. Already in the spring of 1974, the 1501 and the 1501 Break due to the poor sale of the Chrysler 160/180 were available again.
In the fall of 1975 Chrysler presented at the Paris Salon Chrysler Simca 1307 and 1308 before. In the spring of 1976, the production of 1301 and 1501 ended.
About
Simca 1300 1500 car (1963-1976)
Updated
Thursday, 17 January 2019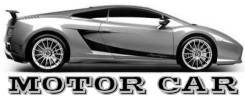 Published date
Tuesday, 04 December 2018