ZiL
 Russian Automotive manufacture Moscow,Russia From 1916 onward

AMO ZiL,more commonly called ZiL is a major Russian automobile, truck, military vehicle, and heavy equipment manufacturer based in the city of Moscow, Russia. Zil has a history of exporting trucks to Cuba, a business resumed in the early 21st century.
ZiL has also produced armored cars for most Soviet leaders, as well as buses, armored fighting vehicles, and aerosani.
The company also produces hand-built limousines and high-end luxury sedans in extremely low quantities, primarily for the former Soviet and current Russian government officials.
ZiL passenger cars are priced at the equivalent of models by Maybach and Rolls-Royce, but are largely unknown outside the Commonwealth of Independent States, and production now rarely exceeds a dozen cars per year.
1950s ZiL-164 truck
History
The factory was founded in 1916 as Avtomobilnoe Moskovskoe Obshchestvo (AMO)—Moscow Automotive Society). The plans were to produce Fiat F-15 1.5 tonne trucks under licence. Because of the October Revolution and the subsequent Russian Civil War it took until 1 November 1924 to produce the first vehicle, the AMO-F-15.
In 1931 the factory was re-equipped and expanded with the help of the American A.J. Brandt Co., and changed its name to Automotive Factory No. 2 Zavod Imeni Stalina (ZIS or ZiS). After Nikita Khrushchev denounced the cult of personality of Joseph Stalin in 1956, the name was changed again to Zavod imeni Likhachova, after its former director Ivan Alekseevich Likhachov.
ZiL lanes—road lanes dedicated to vehicles carrying top Soviet officials—were named after the car.
Subsidiaries
BAZ—Bryansky Avtomobilny Zavod produces off-road tractors and chassis with carrying capacity from 14 to 40 tonnes.
1960s ZIL-111 Limousine
 
About
Updated
Sunday, 12 January 2020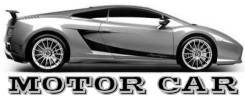 Published date
Wednesday, 01 February 2017