Rolls-Royce Phantom Coupé
 2008-Present
Overview
Manufacturer
Rolls-Royce
Also called
Phantom Coupé
Production
2008–present
Assembly
Goodwood plant, Chichester, West Sussex, England
Body and chassis
Class
Luxury car
Body style
2-door, 4-seat coupé
Layout
FR layout
Related
Rolls-Royce Drophead
Powertrain
Engine
6.75 L V12 453 bhp (338 kW; 459 PS);9.0 L V16
Transmission
6-speed automatic
Dimensions
Wheelbase
3,320 mm (131 in)
Length
5,609 mm (220.8 in)
Width
1,987 mm (78.2 in)
Height
1,592 mm (62.7 in)
Kerb weight
2,590 kg (5,700 lb)
The Rolls-Royce Phantom Coupé is a British handmade (except chassis) luxury coupe manufactured by Rolls-Royce that debuted at the 2008 Geneva International Auto Show in Geneva, Switzerland, on 6 March 2008.The platform is based on the 2003 Rolls-Royce Phantom and has styling heavily derived from the Rolls-Royce 100EX, a concept car unveiled to celebrate the company's centennial in 2004. Its interior includes leather and wood veneer. There is a button to close the "coach doors". The Phantom Coupe has the same 6.75 litre V12 as found in the other Phantom models, developing 338 kW (453 bhp) of power and 720 N·m (531 lb·ft) of torque.
Specification
The Phantom Coupé is powered by a 6.75 L V12, producing 459 PS (338 kW; 453 hp), 531 pound-feet of torque—with nearly 400 lb-ft, or 75 percent, available at just 1,000 rpm—and has segment-leading fuel economy thanks to modern technology such as direct injection and variable valve and camshaft control. The car features reverse-opening power-closing doors, adaptive suspension with automatic four-corner leveling, 21-inch alloy wheels, a 15-speaker 420 watt sound system with navigation, and a handcrafted interior with flawless leather trim and a choice of wood veneers. The "picnic" trunk provides a seating platform for two and offers easy access to the luggage compartment. Optional equipment includes front and rear parking cameras and a wide array of paint colors and interior trim material choices. A unique option is a full-length "starlight" headliner, which incorporates hundreds of tiny fibre optics to give the impression of a star-filled night sky.
Performance
The Phantom Coupé is capable of accelerating from 0-60 mph (0–97 km/h) in 5.8 seconds and has a top speed of 155 mph (249 km/h), with a fuel consumption in combined cycle (ECE+EUDC) of 16 L/100 km (18 mpg-imp; 15 mpg-US) while producing 377g/km of CO2.
Reception
The Phantom Coupé has received most positive review from the critics. The British television show Top Gear rated the car 9/10 for performance, 10/10 for quality, 9/10 for design, but criticised its high cost.
About
Rolls-Royce Phantom Coupe range from 2008
Updated
Sunday, 15 July 2018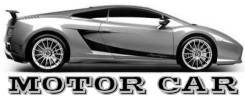 Published date
Saturday, 21 December 2013