Rochdale Olympic
 1959 to 1973
Overview
Manufacturer
Rochdale Motor Panels and Engineering
Production
1959–1973 about 400 made
Designer
Richard Parker
Body and chassis
Class
Kit car
Powertrain
Engine
see text
Transmission
usually 4-speed manual
Dimensions
Wheelbase
86.5 in (2,197 mm)
Length
147 in (3,734 mm)
Width
64 in (1,626 mm)
The monocoque Olympic designed by Richard Parker and only the third glass fibre monocoque bodied car to enter production (after the Berkeley and Lotus Elite). This featured a closed coupé style bodyshell with the provision for 2+2 seating but the rear seats were very cramped and many builders left them out. Unlike many sports and low production cars of the time, wind down windows were installed.
Production started in 1960 using a Riley 1.5 litre twin cam engine, independent front suspension by torsion bar modified from that of the Morris Minor and live rear axle suspended by coil springs. Other engines could be fitted including the Morris Minor, MG MGA, and Ford 109E. The engine and front suspension was mouted on a tubular steel subframe bonded to the body shell and roll over protection was provided by a steel tube over the windscreen. The car appeared at the Copenhagen Racing Car Show and the Geneva Motor Show. A very complete kit, including an engine and all other mechanical parts, cost £670. About 250 were made when the fire caused production to be suspended. The car was available in both left and right hand drive and cars were exported to several countries including Australia and the United States. On test by The Motor magazine in 1961 a 1.5 litre Riley engined model achieved a top speed of 102 mph (164 km/h) and a 0-60 mph (97 km/h) time of 11.9 seconds.
The Phase II Olympic was introduced in 1963 at the London Racing Car Show and was now standardised on a 78  bhp Ford 116E 1500 cc engine. Front suspension now used Triumph wishbone units whilst the rear used a BMC axle with coil springs. Front disc brakes were fitted. The car weighed under 12 cwt and could reach 114 mph (183 km/h) with a 0-60 mph time of under 11 seconds. The rear window was made to open to give better access to the interior. The car was available as a complete kit for around £735 or fully built for £930 and about 150 were made.Production declined rapidly after 1967 but the last body was made in 1973.
The body moulds are now owned by the Rochdale Owners
About
Updated
Saturday, 25 January 2020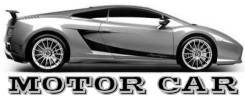 Published date
Sunday, 29 September 2013