Rochdale Car manufacturer History
Founded Manchester Great Britain 1948 to 1973
Rochdale cars were a series of mainly glass fibre bodied British sports car made by Rochdale Motor Panels and Engineering in Rochdale, Greater Manchester, England between 1948 and 1973. The company is best remembered for the Olympic coupé made between 1959 and 1973.
History
The company was originally founded in 1948 by Frank Butterworth and Harry Smith in an old mill building in Hudson Street, Rochdale where as well as general motor repairs they made some alloy bodies, usually single seat, for racing Austin 7s and other cars at first for themselves but later sold as the Mk II.
In 1954 they turned to glass fibre and started to produce the MK IV, a two door, two seat, body shells for the buyer to fit to a chassis of their choice. This was purely a bare body shell and relied on the purchaser/builder to provide all interior fittings and brackets for the location of the mechanical parts. It was available in a range of wheelbases to cater for fitting to a wide variety of chassis. The shortest at 81 inches was mainly for the Austin 7 and the longest was 108 inches. The body cost £47 10shillings (£47.50) and was available until 1961. About 150 were made.
In 1955 a much more complete kit was introduced and called the ST and designed to fit the Ford 10 or Ford Popular. The doors and bonnet were ready fitted and all bulkheads included. The body was not however rigid enough for the Ford chassis and the car was dropped from the range in 1959 to be replaced by the GT after only a few were made.
The best selling Rochdale was the GT specifically designed for the Ford Popular. It took as a basis the Rochdale F type racing body and added a roof. The body was well equipped and came supplied with the curved windscreen, doors and bonnet ready fitted. Having a roof, the body was much stiffer than the ST and overcame the problem of chassis flex which had affected that model. From 1960 the car was available with Rochdale's own chassis. About 1350 were made.
The 1959 Riviera was a convertible version of the GT and available in two and four seat versions with optional hardtop. It cost £140 and about 50 were made up to 1961
In 1961 the original premises were destroyed by fire and the company moved to Littledale Mill.
The company continued in business for a number of years mainly working in the heating and ventilation industry
About
Updated
Monday, 04 May 2020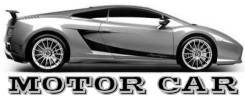 Published date
Sunday, 29 September 2013