Riley RMB
  1946 to 1952
Overview
Production
1946–52 6900 produced
Body and chassis
Body style
4-door saloon
Powertrain
Engine
2.5 L Straight-4
Dimensions
Wheelbase
119 in (3,023 mm)
Length
186 in (4,724 mm)
Width
63.5 in (1,613 mm)
Height
59 in (1,499 mm)
Chronology
Successor
Riley RMF
The RMB was an enlarged RMA and was launched a year later in 1946. It used the 2.5 L (2443 cc) "Big Four" engine with twin SU carburettors, starting with 90 hp (67 kW) but increasing to 100 hp (75 kW) for 1948 with a 95 mph (153 km/h) top speed. The RMB was replaced by the RMF for 1952.
A car tested by The Motor magazine in 1949 had a top speed of 90 mph (140 km/h) and could accelerate from 0–60 mph (97 km/h) in 16.8 seconds. A fuel consumption of 19.6 miles per imperial gallon (14.4 L/100 km; 16.3 mpg-US) was recorded. The test car cost £1224 including taxes.
In Film and Television
1948 Riley 2½-Litre RMB in No Highway, Movie from 1951
1948 Riley 2½-Litre RMB in Stone of Destiny, Movie from 2008.
Please find the time to rate this thanks :)
About
British cars of the 1940s
Updated
Sunday, 15 July 2018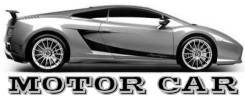 Riley RMB car history from 1946 to 1952