Renault Alpine GTA
 1986 to 1991
Overview
Manufacturer
Renault Alpine
Production
1986-91
Assembly
Dieppe, France
Body and chassis
Class
Sports car
Body style
2+2, 2-door coupe
Layout
RR layout
Powertrain
Engine
2.7 L then 2.5 L V6 PRV 3.0 L V6 PRV, Turbocharged
Chronology
Predecessor
Alpine A310
Successor
Alpine A610
The Renault Alpine GTA is a coupe automobile produced by the Renault-owned French manufacturer Alpine between 1986 and 1991.
It was the first car launched by Alpine under Renault ownership (though Alpine had been affiliated with Renault for many years, with its earlier models using many Renault parts). It effectively updated the design of its predecessor, the Alpine A310, updating that car's silhouette with modern design features like body-integrated bumpers and a triangular C pillar with large rear windshield.
It used the PRV V6 engine in a rear-engined layout, with extensive use of Polyester plastics and fibreglass for the body panels making it considerably lighter and quicker than rivals such as the Porsche 944. It was one of the most aerodynamic cars of its time, the naturally aspirated version achieved a world record 0.28 drag coefficient The PRV engine in the naturally aspirated model was identical to the version used in the Renault 25, a 2849 cc unit producing 160 hp (119 kW). Also available was the turbocharged model, which increased the power of the PRV unit to 200 hp (150 kW).
Specifications
Model

V6 GT

D 500 05

V6 Turbo

D 501 05

V6 Turbo

USA D 50 A

V6 Turbo Catalyse

suisse D501 05

V6 Turbo Catalyse

D 502 05

V6 Turbo Catalyse

"Le Mans" D 502 05 A

V6 Turbo Catalyse

"Le Mans" Danielson D 502 05 A/altered

Engine

V6 PRV

V6 PRV

V6 PRV

V6 PRV

V6 PRV

V6 PRV

V6 PRV

Type

Longitudinal

Longitudinal

Longitudinal

Longitudinal

Longitudinal

Longitudinal

Longitudinal

Cylinders

6 cylinders

6 cylinders

6 cylinders

6 cylinders

6 cylinders

6 cylinders

6 cylinders

Valves

12 valves

12 valves

12 valves

12 valves

12 valves

12 valves

12 valves

Camshaft

top

top

top

top

top

top

top

Engine size

2,849 cc

2,458 cc

2,458 cc

2,458 cc

2,458 cc

2,458 cc

2,458 cc

Compression ratio

9,5 : 1

8,6 :1

8 : 1

8 : 1

8 : 1

8 : 1

8 : 1

Max power

118 kW (160 PS; 158 hp) at 5 750 rpm

147 kW (200 PS; 197 hp) at 5 750 rpm

132 kW (179 PS; 177 hp) at 5 900 rpm

136 kW (185 PS; 182 hp) at 5 500 rpm

136 kW (185 PS; 182 hp) at 5 750 rpm

136 kW (185 PS; 182 hp) at 5 750 rpm

154 kW (209 PS; 207 hp) at 5 200 rpm

Max torque

221 N·m (163 lb·ft) at 3 500 rpm

285 N·m (210 lb·ft) at 2 500 rpm

276 N·m (204 lb·ft) at 4 000 rpm

294 N·m (217 lb·ft) at 2 250 rpm

288 N·m (212 lb·ft) at 2 200 rpm

288 N·m (212 lb·ft) at 2 200 rpm

350 N·m (260 lb·ft) at 2 200 rpm

Catalytic converter

No

No

Yes

Yes

Yes

Yes

Yes

Fuel

RON 97

RON 97

RON 95 or 98 unleaded

RON 95 or 98 unleaded

RON 95 or 98 unleaded

RON 95 or 98 unleaded

RON 95 or 98 unleaded

Carburetor

Carburetor SC 34 + DC 35

electronic injection

electronic injection

electronic injection

electronic injection

electronic injection

electronic injection

Air supply

atmospheric

Turbocharged 0.65 bar (9.4 psi)

Turbocharged 0.65 bar (9.4 psi)

Turbocharged 0.70 bar (10.2 psi)

Turbocharged 0.70 bar (10.2 psi)

Turbocharged 0.70 bar (10.2 psi)

Turbocharged 1.0 bar (15 psi)

Kilometer start-stop

28,4 s

26,8 s

-

-

-

27,5 s

26,7 s

0 to 100 km/h / 60 mph

8 s

7 s

-

-

7 s

6.7 s

5,7 s

Max speed

235 km/h (146 mph)

250 km/h (160 mph)

- km/h

- km/h

243 km/h (151 mph)

240 km/h (150 mph)

247 km/h (153 mph)

Consumption 90 km/h 120 km/h Town

7,00 l/100 km 7,90 l/100 km 14,70 l/100 km

6,40 l/100 km 8,10 l/100 km 12,80 l/100 km

-l/100 km -l/100 km -l/100 km

-l/100 km -l/100 km -l/100 km

-l/100 km -l/100 km -l/100 km

7,10 l/100 km 9,0 l/100 km 13,90 l/100 km

8,30 l/100 km 10,10 l/100 km 13,7 l/100 km

Fuel tank

72 L (15.8 imp gal; 19.0 US gal)

72 L (15.8 imp gal; 19.0 US gal) + 1 L (0.2 imp gal; 0.3 US gal)

57 L (12.5 imp gal; 15.1 US gal)

72 L (15.8 imp gal; 19.0 US gal) + 1 L (0.2 imp gal; 0.3 US gal)

72 L (15.8 imp gal; 19.0 US gal) + 1 L (0.2 imp gal; 0.3 US gal)

72 L (15.8 imp gal; 19.0 US gal) + 1 L (0.2 imp gal; 0.3 US gal)

72 L (15.8 imp gal; 19.0 US gal) + 1 L (0.2 imp gal; 0.3 US gal)

Aerodynamic

Cx : 0,28

SCx : 0,48

Cx : 0,30

SCx : 0,51

Cx : 0,30

SCx : 0,51

Cx : 0,30

SCx : 0,51

Cx : 0,30

SCx : 0,51

Cx : 0,30

SCx : 0,59

Cx : 0,30

SCx : 0,59
About
Renault Alpine GTA car range
Updated
Sunday, 14 April 2019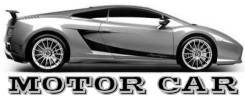 Published date
Wednesday, 15 January 2014