Renault-Nissan M/MR Type Petrol Diesel engine
 From 2004 on
The motor M at Renault, also known as MR engine in Nissan is a heat engine automobile internal combustion four-stroke , with 4 cylinders in line bored directly into the aluminum block, water-cooled, with a crankshaft 5 bearings, with two camshafts head driven by a timing chain, with a cylinder head made of aluminum, OHV, manufactured by Renault and Nissan , making its appearance on the Clio III . This engine is available in petrol and diesel versions.
The "M engine" is the first engine entirely resulting from a joint development between Renault and Nissan. In its first version in 2006, it is a petrol type M4R  that appears on the Clio III. The "M engine" is intended to gradually replace the Renault F engine which appeared in the early 1980s on the Renault 9 and Renault 11 , as well as the "  G engine  " which appeared on the Laguna I in the mid-1990s .
The first diesel variant (type M9R) appears on the Laguna II phase 2 . This is the 2.0 dCi which should replace the 1.9 dCi (F9Q) and the 2.2 dCi (G9T) .
In december 2010, the 2.3 dCi (type M9T) is marketed, replacing the 2.5 dCi (type G9U), on the Renault Master III , Nissan Interstar II , and Vauxhall Movano II .
The Clio IV RS was marketed in 2013, it is equipped with the 1.6 16V Turbo direct injection type M5MT, developing 200 hp .
The new 2.0 Blue dCi unit receives from september 2018 the SCR- AdBlue pollution control system .
Type: 4 cylinders in line
Cooling: Water
Fuel: Gasoline , diesel
The different displacements 
Trade names

2.0 dCi

2.0 Blue dCi

2.3 dCi

Engine types

M9R

M9T

Displacement

1,995  cm 3

1,997  cm 3

2298  cm 3

Bore (mm) / stroke (mm)

84 x 90

85 x 88

85 x 101.3

Number of cylinders / valves

4 cylinders / 16 valves

Fuel

Diesel

Induction

Turbocharged

Max power (DIN hp)

90 hp at 3,500  rpm

115 hp at 3,500  rpm

130 hp at 4,000  rpm

150 hp at 4,000  rpm

160 hp at 3,750  rpm

165 hp at 3,750  rpm

173/175 hp at 3,750  rpm

178/180 hp at 3,750  rpm

160 hp at 4,000  rpm

200 hp at 4,000  rpm

100 hp at 3,500  rpm

110 hp at 3,500  rpm

125 hp at 3,500  rpm

135 hp at ?? rpm

148 hp at 3,500  rpm

165 hp at ?? rpm

Max torque (Nm)

260 Nm at 1,500  rpm

300 Nm at 1,500  rpm

320 Nm at 2000  rpm

320/340 Nm at 2000  rpm

380 Nm at 2000  rpm

360 Nm at 2000  rpm

400 Nm at 2000  rpm

360 Nm at 1,500  rpm

400 Nm at 1750  rpm

285 Nm at 1,500  rpm

285 Nm at 1250  rpm

310 Nm at 1,500  rpm

340 Nm at 1,500  rpm

350 Nm at 1,500  rpm

360 Nm at 1,500  rpm

Users

Renault - Nissan - Opel

Renault - Nissan

Renault - Nissan - Opel
Trade names

1.6 TCe

1.8 TCe

2.0 16v

Engine types

M5Mt

M5Pt

M4R

Displacement

1,618  cm 3

1798  cm 3

1,997  cm 3

Bore (mm) / stroke (mm)

79.7 × 81.1

79.7 x 90.1

84 × 90.1

Number of cylinders / valves

4 cylinders / 16 valves

Fuel

Gasoline

Induction

Turbocharged

Atmospheric

Max power (DIN hp)

150 hp at 5,200  rpm

163 hp @ 5,600  rpm

200 hp at 6,000  rpm

220 hp at 6,250  rpm

252 hp @ 6,000  rpm

225 hp @ 5,600  rpm

280 hp @ 6,000 rpm

135/136 hp at 5,500  rpm

139 hp @ 6,000  rpm

140 hp at 5,500  rpm

143 hp @ 6,000  rpm

Max torque (Nm)

220 Nm at 1750  rpm

240 Nm at 2,000 to 4,000  rpm

240 Nm at 1,750 to 5,600  rpm

260 Nm at 2,000 to 5,700  rpm

320 Nm at 2,500  rpm

300 Nm at 1750  rpm

390 Nm at 2400 rpm

191 Nm at 3,750  rpm

194 Nm at 3,750 rpm

195 Nm at 3,850 rpm

Users

Renault - Nissan - Opel

Alpine

Renault Espace V

Renault Megane 4 RS

 
 
 
 
Technical
Renault Model: Clio III 2,0 Engine specifications code: M4R

No. of cylinders 4/DOHC
Capacity 1997 cc
Compression ratio 10.2:1
Ignition system Make Hitachi Type WB56
Ignition system Firing order 1-3-4-2
Spark plugs Original equipment NGK Type PLZKAR6A11
Electrode gap 1.1 mm
Thermostat opens 93 °C

Engine oil grade - cold climate 0W/30 Synthetic SAE or 5W/40 Synthetic
Engine oil grade - normal climate 5W/30 Synthetic SAE
Engine oil grade - hot climate 10W/30 Synthetic SAE
Engine with filter 4.5 litres

Cooling system 6.5 litres
Air conditioning refrigerant Type R134a
Air conditioning oil Type SP10
About
Updated
Sunday, 06 September 2020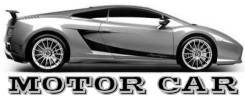 Published date
Saturday, 05 September 2020