Radical Sports car range
Radicals unique range of sports cars cater for a wide range of drivers, from the novice track day drivers who simply want a car that is fast, fun and safe, up to the seasoned Le Mans professional. Each car is built to the customer's specific requirements with a wide range of options and engine specifications available.
SR3 RS
The most popular Radical model, over 800 SR3s have been built in Tracksport, Supersport and 'RS' models. The car is built on a spaceframe chassis, and uses a variety of RPE-tuned motorcycle engines for power. Turbocharging is also available on the motors for even more power. Base versions produce 252 hp (188 kW) and get the SR3 RS to 60 mph (97 km/h) in just 3.1 seconds and on to 155 mph (249 km/h).
SR1
The Radical SR1 is aimed at the trackday driver and club racer, creating a new entry-level rung on the sports-prototype racing ladder. Combining exceptional performance and handling with LMP styling and low cost of ownership, the £29,850 SR1 reinforces Radical's position as the world's foremost sports-racing car manufacturer.
Designed for enthusiasts looking to take their circuit driving to the next level with a focused sports-racing car, the SR1 concept wraps up the Radical ownership experience into one easy package with a comprehensive standard specification that is ideal for trackdays and club motorsport, including circuit racing, hillclimbs and sprints.
SR3 SL
The SR3 SL is a full EC Type Approved, road legal track-day car that uses the Ford Ecoboost 2 litre engine, tuned to 300hp for road use in the UK and Europe. The SL is Radical's most advanced model to date with a six-speed paddleshift transmission and bespoke cockpit included tailor seats, electric mirrors, a heater and courtesy lighting.
PR6
Radical's PR6 is a fast, nimble, high-performance single-seat sports racer with styling reflecting its Prosport 1300 roots.
The central seating position chassis is Radical's lightest and most nimble to-date. The aerodynamics are up-to-the-minute, with huge amounts of downforce being generated by the SR9 Le Mans Prototype-inspired underbody diffusers.
SR8 RX
Based on the chassis and styling of the SR3 RS, the SR8 RX is the fastest and most powerful car in the Radical range, and is propelled by RPE's acclaimed RPX 2.7litre, 430bhp V8 engine.
SR4 CS
The SR4 CS succeeded the hugely successful Clubsport/Prosport range, and remains faithful to its grassroots by remaining fast and easy to drive whilst inexpensive to own. It has a unique style and can be 1300cc or 1500cc models.
In August 2009 Michael Vergers, driving an 2.8-litre SR8LM, set a new lap record (6 minutes, 48 seconds) for a road legal production car at the Nürburgring Nordschleife circuit. The previous record (6 minutes, 55 seconds) was also set by Vergers, in 2005 at the wheel of a first-generation Radical SR8.
One SR8 was converted into an electric car by a team of students Racing Green Endurance from Imperial College London to drive the full length of the Pan-American highway in May 2010. The project aims to challenge commonly held perceptions surrounding electric vehicles performance and range.
The TMG EV P001 is a road-legal electric sports car by Toyota Motorsport GmbH, based on a modified Radical SR8 chassis.
RXC
The RXC is Radical's first fully enclosed car. The standard engine is a 3.7-liter V6 engine from Ford tuned to 380 hp (280 kW), good for 0-100 km/h (62 mph) in 2.8 seconds and a top speed of 175 mph (282 km/h). Optionally, the buyer can get a 3.0-liter V8 engine with 480 hp (360 kW). Both come standard with Radical's seven-speed sequential transmission with paddle shifters.
SR8 Supersport
An upgraded SR8 that was first introduced in 2009. This version has a new aerodynamic package, a 2.6-litre V8 created by combining two Suzuki Hayabusa engines, and a six-speed sequential transaxle clutch-less gearbox.
Motorsport
One-make series
Although Radicals started out competing in existing events, it was Radical's creation of their own series that have been the choice of competition for most Radical owners. Radical currently backs four international series, while a further six series have been created on the national level.
The Radical Masters Euroseries has featured an FIA accredited format since 2012 with two 50-minute races per weekend. The winner of this championship receives an LMP2 test with a leading team as well as a chance to race in the Rolex 24 in a DP, as part of the Sunoco Daytona Challenge.
The six-round FIA-recognised championship includes a full test day and season opener race meeting, before joining the GT Sport package. Each meeting features two 40-minute practice sessions, two fifteen minute qualifying sessions and a pair of 50 minute races. The series is open to SR3 RS and SR8 RX models.
The Radical SR3 Challenge supersedes the Radical UK Cup and features two 40-minute races per weekend for SR3 RS racers. From 2012 lap times it is expected that this will be the UK's fastest one-make series in 2013. Several established national teams are believed to be looking to join the series.
The seven-round championship also runs within the MSVR package, with each meeting featuring two 15-minute qualifying sessions and a pair of 40-minute endurance races, with the opportunity for one or two drivers per car. Teams are limited to one set of tyres per weekend, limiting costs and levelling competition.
The Radical Clubman's Cup offers drivers the chance to race Radical's four-cylinder cars in a more club-level environment. This series features a one-day format with two 20-minute sprint races. The winner of the series receives a drive in the Radical SR3 Challenge.
The eight-round championship is open to all SR3s, PR6 racers, as well as the new-for-2013 SR1 class. The Clubman's championship runs within the highly-promoted MSVR package and all rounds are supported by top-level factory spares and technical support. Each meeting features a 20-minute qualifying session, determining the grid for the two races.
Open to drivers who have either never held a race licence before, or are still eligible to wear a novice cross on the rear of the car (meaning they have competed in less than six races), the new-for-2013 SR1 Cup will lead the drivers through the process of getting on the grid, with a detailed programme of driver training and technical tuition.
Each race event takes place at the same meeting as the Radical Clubman's Cup, ensuring that there will be support, expert advice and a spares truck at each event, and the qualifying session and two races will take place on the same day to keep travel expenses to a minimum. The races will be held at Brands Hatch, Snetterton, Oulton Park and Cadwell Park, some of the finest in the country, all run by MSVR.
Around the world there are numerous Radical single-marque racing championships, running to regulations that broadly mirror those of Radical UK and European racing series. In the USA, there are two Radical race series, the Radical Cup West and the Radical Cup East.
Le Mans
In the second quarter of 2005, the company announced its plans to race in the LMP2 class of the Le Mans Series with their new SR9. The British Rollcentre Racing team would run the first chassis using Judd power before being joined later in the season by a factory team, known as Team Bruichladdich Radical, who used the AER powerplant. Both teams would score their only points of the season at Nürburgring, with Rollcentre taking third in LMP2 and Radical finishing in fifth.
Rollcentre would also run the company's first entry in the 24 Hours of Le Mans. Although the car finished in a distant 20th place, the car was able to prove its reliability by being able to finish the race only months after being completed. The factory Radical squad also flew to the United States for the final round of the American Le Mans Series, where they joined the third SR9 completed, now owned by Van der Steur Racing.
For 2007, Rollcentre sold their SR9 as they moved onto a new LMP1 Pescarolo. Embassy Racing purchased the car and continued running it in the Le Mans Series alongside the factory Radical, while Van der Steur would run a partial schedule in the American Le Mans Series. For 2008, Italian team World Racing Cars purchased the Judd-powered SR9 from Embassy with Swiss team Race Performance contesting the 2010 event.
About
Updated
Sunday, 25 February 2018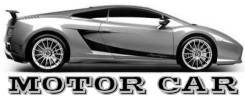 Published date
Sunday, 29 September 2013