Radical Sports Cars History
 Peterborough UK (1997)
Type
Private
Industry
Automotive
Founded
1997
Founder(s)
Phil Abbott, Mick Hyde
Headquarters

Peterborough

,

United Kingdom

Products
Sports Cars
Revenue
£20m
Employees
140
Subsidiaries
Radical Performance Engines,Radical Precision Engineering
Website
RadicalSportscars.com, SR3SL.com
Radical Sportscars is a car manufacturer based in Peterborough, England. The company was founded by Phil Abbott who is still the Managing Director and Mick Hyde, who has since retired.
During the company's short but very full 16-year life it has written its own very successful chapter in race and road car manufacturing. This has included designing the world's favorite racing car, the SR3 RS (800 units sold over ten years and 100 in 2012 alone), designed and constructed its own racing-spec V8 engine (up to 520bhp yet weighing only 92kg), contested the 24 Hours of Le Mans five times (Radical SR9) and driven around the Nürburgring Nordschleife faster than any other road registered and road-legal car (6 minutes 48 seconds). This, in addition to a host of other lap records and accolades from the global motoring press.
History
The company's first car, the Radical 1100 Clubsport, was based on a Kawasaki motorcycle engine placed inside a small open-cockpit chassis. The cars were intended to run in the 750 Motor Club's races under the Sports 2000 category, with co-founder Hyde driving.
In 1999, Radical had built enough 1100 Clubsports that they decided to create a one-make series based around the car. Backed by the British Racing and Sports Car Club, the series featured identical cars that were open to anyone who owned an 1100 Clubsport. The same year, Radical debuted their second model, the Prosport. Available with Kawasaki or Suzuki engine up to 1500 cc in displacement, the Prosports were even more powerful and faster than the Clubsports, and included F3-size slick tyres and an adjustable rear wing. The cars were also brought to the United States for the first time, for use in the SCCA D-Sport class in 2000.
Radical's next creation was the two-seater SR3, a car which could compete in international racing, such as the FIA's C3 class. The car uses a Suzuki-based engine tuned by Powertec (now RPE) which offered 1300 cc or 1500 cc versions and a maximum of 260 hp (190 kW) in the latter. A six-speed sequential gearbox was developed specifically for the car to improve performance. The SR3 could also be made road legal in the United Kingdom with the addition of indicators, a hand brake, a catalytic converter, and road legal tyres.
In 2006, Radical would make its largest leap into international motorsport with the development of the SR9, a complete Le Mans prototype in the LMP2 class. Official partner Rollcentre Racing would debut the car with success in the Le Mans Series and 24 Hours of Le Mans, and SR9s in the hands of independent teams would contest the 24 Hours of Le Mans a further four times.
About
Updated
Sunday, 29 May 2016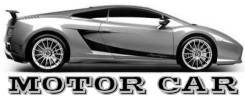 Published date
Sunday, 29 September 2013