Porsche Cayenne
First generation
2002-2010
Overview
Production
2002–2010
Model years
2004 – 2010
Powertrain
Engine
See below
Transmission

6-speed automatic

6-speed manual
Dimensions
Wheelbase
2,855 mm (112.4 in)
Length
4,780 mm (188.2 in) Turbo: 4,783 mm (188.3 in)
Width
1,928 mm (75.9 in)
Height
1,700 mm (66.9 in)
The Porsche Cayenne entered the market with mixed anticipation. However, it soon proved that it was the performance vehicle among SUV's and was praised for its excellent handling and powerful engines. The lineup initially consisted of the V8-powered Cayenne S and Cayenne Turbo. Later in the model cycle, VR6 and diesel-powered versions joined the lineup.
The base model is powered by a 3.2 L VR6 engine producing 250 PS (184 kW); modifications in the exhaust manifold allow power to peak at 6700 rpm. This is the same motor found on the Volkswagen Touareg and Volkswagen Golf R32. A Turbo Diesel engine is also available. Acceleration from 0 to 60 mph (97 km) is 7.5 seconds with manual transmission and 8.1 seconds with the Tiptronic S. Notably, independent testing has produced a time of 9.2 seconds for the Tiptronic diesel.
Cayenne S
The S is powered by an 8-cylinder engine with a dry-sump lubrication system and variable valve timing. The Cayenne S engine produces 340 PS (250 kW) and 310 lb·ft (420 N·m) of torque. Acceleration from 0–60 mph is 7.1 seconds and the top speed is 150 mph.
Cayenne GTS
The GTS is powered with a 405 PS (298 kW) 4.8 L V8 and features a sport suspension and 21-inch (530 mm) wheels. It is lighter than the Cayenne S and has an aerodynamic body kit. The Porsche Cayenne GTS has a 0 to 100 km/h (62 mph) time of 5.7 seconds. A six-speed manual transmission is also offered.
Cayenne Turbo and Turbo S
The 1st generation Cayenne Turbo had 450 PS (331 kW), and accelerated from 0 to 100 km/h (62 mph) in 5.3 seconds. A Turbo S version was built in 2006 to compete with the Mercedes-Benz ML 63 AMG. The Cayenne Turbo S included a low-range case, a locking differential, and the height-adjustable, off-road suspension also standard on the regular Turbo model. It was powered by a twin-turbocharged 4.5 L V8 that produced 521 PS (383 kW) and 720 N·m (530 lb·ft) of torque. Acceleration from 0–60 mph (96 km/h) was 5.0 seconds and the top speed was 171 miles per hour. It featured a 6-speed automatic Tiptronic transmission.
A new Turbo was revealed at the 2008 Beijing auto show. It received 50 PS (37 kW) more power, and now accelerated from 0–60 mph (96 km/h) in 4.9 seconds. Also revealed with the new Turbo was a new 550 horsepower (410 kW) Turbo S. Acceleration from 0–60 mph is 4.7 seconds and has optional ceramic composite brakes.
Cayenne Diesel
Porsche has sold a diesel version of the Cayenne powered by Volkswagen's 3.0 L V6 TDI engine since February 2009. The engine is rated at 240 PS (177 kW; 237 hp) and 550 N·m (410 lb·ft) of torque.
The car was unveiled in 2009 Geneva Motor Show.
The U.S.-spec car was unveiled at the 2012 New York Auto Show.
Cayenne S Transsyberia
Originally a racing vehicle for Transsyberia rally, only 26 were built.
The street version was later built to commemorate Porsche's victory in Transsyberia rally. It is a variant with the 405 hp (302 kW) direct-inject 4.8L V8 from the Cayenne GTS. Sales began in January 2009.
Cayenne GTS Porsche Design Edition 3 (2010)
It is a limited edition (1000 unit, 100 in USA) model based on Cayenne GTS designed by Porsche Design Studio. It includes Lava Grey Metallic body, 21-inch SportPlus wheels, black leather upholstery with red contrasting seams, Porsche Design Chronograph (Type P'6612).
The sales began in May 2009 with MSRP of €79,100 before tax.
Hybrid
At the IAA 2005, Porsche announced it will produce a hybrid version of the Cayenne before 2010 (Porsche Cayenne Hybrid). Two years later, at the IAA 2007, Porsche presented a functioning Cayenne Hybrid and demonstration model of the drivetrain.
Notable modifications to this car include an electric vacuum pump and hydraulic steering pump, allowing the car to function even when the engine is deactivated. A 288-volt nickel metal hydride battery is placed under the boot floor, occupying the space normally used for a spare tire.
The 2011 Porsche Cayenne S Hybrid was launched in the U.S. market in November 2010.
The Porsche Cayenne Hybrid combines legendary Porsche sports car performance with convenient SUV utility and all-condition capability.
The all-wheel drive, five-passenger Cayenne Hybrid is powered by a supercharged 333-hp 3.0-liter V6 engine and a 47-hp electric motor that adds 221 ft-lbs of torque to the drivetrain. Combined, the hybrid system provides 380-hp and 428 ft-lbs of torque through an eight-speed automatic with auto stop-start. A unique feature of the Cayenne Hybrid is the ability to cruise at highway speeds on electric power alone. Standard safety features include Porsche Stability Management (PSM), adaptive brake lights, LED daytime running lights and rear light clusters, seven airbags, including a driver side knee bag, rain sensing wipers and four-wheel anti-lock brakes. Options include such niceties as a conventional moonroof or a panoramic roof system, Bi-Xenon headlamps, power memory seats, a Bose surround sound system, auto-dimming mirrors, a power liftgate and self-leveling air suspension.
Technical
Engines

| Model | Engine | Power (hp, torque)@rpm |
| --- | --- | --- |
| Cayenne | 3,598 cc (3.6 L; 219.6 cu in) V6 | 290 PS (210 kW; 290 hp)@6200, 385 N·m (284 lb·ft)@3000 |
| Cayenne S | 4,806 cc (4.8 L; 293.3 cu in) V8 | 410 PS (300 kW; 400 hp)@6200, 500 N·m (370 lb·ft)@3500 |
| Cayenne S Transsyberia | 4,806 cc (4.8 L; 293.3 cu in) V8 | 410 PS (300 kW; 400 hp)@6500, 500 N·m (370 lb·ft)@3500 |
| Cayenne GTS | 4,806 cc (4.8 L; 293.3 cu in) V8 | 415 PS (305 kW; 409 hp)@6500, 500 N·m (370 lb·ft)@3500 |
| Cayenne GTS Porsche Design Edition 3 | 4,806 cc (4.8 L; 293.3 cu in) V8 | 415 PS (305 kW; 409 hp)@6500, 500 N·m (370 lb·ft)@3500 |
| Cayenne Turbo | 4,806 cc (4.8 L; 293.3 cu in) twin turbo V8 | 500 PS (370 kW; 490 hp)@6000, 700 N·m (520 lb·ft)@2250–4500 |
| Cayenne Turbo S | 4,806 cc (4.8 L; 293.3 cu in) twin turbo V8 | 550 PS (400 kW; 540 hp)@6000, 750 N·m (550 lb·ft)@2250–4500 |

 
About
Updated
Monday, 09 December 2019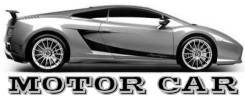 Published date
Wednesday, 13 November 2013