Peugeot 307 WRC race car
Peugeot 307 WRC technical details
Manufacturer
Peugeot
Production
2004 to 2005
Class
race car
Type
Rally
Body and chassis
Body styles
Coupe
Chassis
steel
Engine and Powertrain
Engine Type
4 cylinder turbocharger
Engine size
2.0 liters
Engine location
Front
Engine power
224 kW (300 hp) at 5250 rpm
Transmission
Hewland 5 Speed ​​Sequential
Drive
all wheel drive
suspension
McPherson struts
steering
Rack drive, power assisted
Cooling
liquid cooled
Brakes
ventilated front discs, solid rear
Fuel
Magnetti Marelli fuel injection
Weights and Dimensions
Wheelbase
2610 mm
Length
4344 mm 
Width
1770 mm 
Height
1,370 mm 
Curb weight
1230 kg 
 
The Peugeot 307 WRC was built in 2004 and used in the World Rally Championship . Marcus Grönholm scored a total of three wins by car. After the 2005 season, Peugeot retired with the 307 WRC, but the 307 WRC was still used in the 2006 season by the private team Bozian Racing . The car with this extraordinary look was called "The Flying Frog" or "The Whale"
History 
The Peugeot 307 WRC, on the basis of the 307 CC, replace the successful 206 WRC from the 2004 season in the World Rally Championship .
The vehicle was plagued by transmission problems and only towards the end of the support of Peugeot came the 307 in the WRC in competition. The double world champion Marcus Grönholm took first place with the Peugeot at the Neste Rally Finland , in the years 2004 and 2005, as well as at the Rally Japan 2005. But at the end of 2005, the parent company PSA withdrew the two car brands Peugeot and Citroën from the WRC rallies. In the 2006 season drove the Peugeot for Bozian Racing . The vehicle was made by Manfred Stohl and Henning Solberg drove and got hold Stohl the fourth place in the drivers' standings.
But the 307 WRC will be remembered for the accident that befell WRC competitors Markko Märtin and Michael Park on September 18, 2005, which led to the death of Co-Pilot Park. On the 15th leg of the Wales Rally GB , MARTIN lost control of his 307 WRC and collided with a tree that immediately killed Park. This was the first death in a WRC event since 1993.
About
Peugeot 307 WRC race car (2004-2005)
Updated
Wednesday, 18 March 2020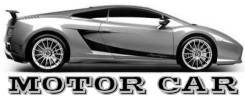 Published date
Thursday, 21 November 2019