Peugeot 106 XSI
 
Technical details
Manufacturer
 Peugeot
Production
1991 to 1996
Class
Motor car
Drive
front-wheel-drive
Body and chassis
Body styles
Hatchback
Engine and Powertrain
Engine size
1,360 and 1,587  cm 3
Engine fuel
Petrol
Engine type
4 cylinders in line
Engine power
98 and 103  DIN hp (72 and 76  kW )
Engine location
Front-engine transversal
Transmission
5-speed manual
Cooling
Water cooled
Tyres
175 / 60-14 79H
Weights and Dimensions
Wheelbase
 2,385 mm
Length
 3,674 mm
Width
1,607 mm 
Height
1,360 mm 
The Peugeot 106 XSI is a small city car launched in France by Peugeot in September 1991 untill 1996.
History 
Born to be called "XTi", Peugeot will call it "XSi" to its marketing, and seeks first and foremost to evolve and forget the name "GTi" become too obsolete, but which has yet assured a certain reputation especially in its young and eager public of "little sportswoman". This Peugeot 106 XSi, was only poorly equipped in its early days: no power windows or power steering series. It should be a second choice for customers loyal to Peugeot, but not wishing to grant a budget as high as its predecessor, the Peugeot 205 GTi, and seeking to acquire a more evolved model aesthetically and technically.
The Peugeot 106 XSI was specially bodied: front bumper with low-flap and long-range light (yellow at the beginning, then white in 1993), 14 "aluminum wheels, rear spoiler, and side sticks with wing extensions. easily from other models in the range.
The interior is well finished: the semi-tub seats fabric (Serval / Hurricane ) offer good support in all circumstances. On the other hand, for a car that was the top of the range in its day, the equipment was considered too limited: rev counter, temperature / oil level indicator and leather-trimmed three-spoke steering wheel were standard equipment. .
The second XSI version with a 1,587 cm 3 engine is further enriched with body-colored mirrors, a short antenna, a black and red alcantara two-tone upholstery, standard electric rear-view mirrors and a specific gear knob with leather trim. as well as carbon-colored inserts that adorn the right side (in addition to the "XSi" inscription) of the dashboard and the center of the steering wheel.
Finally, the specific version "Le Mans", produced with 1,000 copies of which 300 are reserved for France is specially provided. It is only available in red lucifer color. Several "Le Mans" logos, one at the rear instead of the "XSI", a monogram of the Peugeot 905 is attached to each door and the vehicle number is written on the front left door. The grille receives the 3-color PTS flame, each side strip is highlighted with an aluminum color edging, and the front spoiler has an extra black lip. Latest refinement of this remarkable version, at the back are two headrests.
The XSi 106 had paid options, variable according to model years and versions. Thus the ABS , air conditioning, power steering, sunroof, power windows, the color red Lucifer were the main options.
Without much concern on this side, although the engines 1 360 cm 3 have more or less fragile cylinder head gaskets and present phenomena of jolts perceptible especially cold engine. In addition to these small defects, note the gearbox a little "catchy" as the synchronizers wear, the rear axle that tends to "open" if we do not take care to replace the bearings in time and a some tendency to overheat due to a too low radiator volume.
The engines fitted to the 106 XSi are of formidable reliability, like the other "TU" and "XU". High mileage may require a revision of the cylinder head and all engine gaskets. Many vehicles have traveled 250,000 km and more without any particular problem. It seems that the maintenance intervals recommended by the manufacturer and taking into account the few weaknesses here and there are sufficient to maintain reliability foolproof.
Engine 
The engines fitted to the different vintages of the Peugeot 106 XSI are part of the "TU" family that PSA launched in 1987 and which are an evolution of the "XU". The major differences are the improved compactness, the new engine position now tilted 6 ° forward, as well as the exhaust manifold at the front, the intake being at the rear.
Equipped with the first livery of a 1360 cm 3 engine (75x77), the 106 XSI adopts Bosch Motronic MP3.1 multi-point indirect injection with twin-speed ignition. It is announced by Peugeot for 98 hp DIN at 6,800 rpm and develops a torque of 122 Nm at 4,200 rpm. These values ​​are lowered to 94 hp DIN at 6,600 rpm and 117 Nm at 4,200 rpm in 1993, following the adoption of the new antipollution standards without, however, penalizing performance. Note however that 94 ch versions were marketed before January 1993, then offering 1,000 francs discount.
In use, this engine lacks some flexibility up to 4000 rpm, then becomes much more exploitable up to 7,250 rpm, maximum allowed speed. This lack of flexibility is due to its relatively low cubic capacity, as well as to the timing of distribution of the engine favoring the filling of the cylinders in the high revs.
The basic version of this engine 1 360 cm 3 developing 75 hp DIN, Peugeot had to make some changes to increase the maximum power in the performance target set. Thus, the following engine modifications have been made:
Adoption of the multipoint injection and a specific intake manifold.
Increase compression compression ratio (9.9 / 1) by the choice of pistons with curved heads.
Modification of the camshaft profile (increase of lift values ​​and valve opening times).
Increase of the diameter of the valves (adm: 39.1mm / ech: 31mm).
Modifications of the exhaust line (slight increase of the diameter of this one).
In May 1994, Peugeot equipped its 106 XSi with a brand new engine, still in the "TU" family, but 1,587 cm 3 (78.5x82). Featuring a Magnetti-Marelli multipoint injection system type 8P allowing 7,400 rpm, it is from an architectural point of view similar to its predecessor. Peugeot seems to have wanted to develop a more flexible mechanics: developing 103 DIN hp at 6,200 rpm for a maximum torque of 135Nm at 3,500rpm, it is more "exploitable" over a wide range of speeds. Its superior displacement and its compression ratio compression increased to 10.2 / 1 have largely contributed.
Its low weight ranging from 840 to 860 kg depending on the options mounted, a gearbox with short staging and very well staged induces very good performance in the 106 XSi.
The accelerations of 0 to 100 km / h are announced in 9.2s, the 1000 m start in 31.4 s and 190 km / h in top speed for the 98hp version. Performances certainly modest, but the soundproofing being what it is for a car of this time, this weight and engine of this type, we can say that the sensations on board are not lacking.
The 94-hp version with 9.9s at 0-100 km / h, 31.8s at the 1,000-meter standstill and 187-km / h at top speed shows that the difference in performance is barely noticeable. Finally, the last motorization of 1 587 cm 3 for 103 ch DIN runs the 0-100 km / h in 9.3s, the 1,000 m standing start is shot in 30.8 s and 195 km / h in top speed.
The chassis is up to the reputation of the brand for its efficiency. It is equipped with "Mac Pherson" suspensions at the front, complemented by a 22 mm diameter anti-roll bar, and at the rear of trailing arms with transverse torsion bars and a 24 mm anti-roll bar. diameter.
The management is a little too direct, but even without assistance it is not a problem.
The rear end is both "player but very safe". The lifting of the foot in turn remains delicate in view of the character a little oversteer of the vehicle. The general handling is very good with progressive reactions. Braking provided with ventilated discs 247 mm diameter at the front, and 180 mm diameter drums at the rear is a little lacking especially on the version 1 587 cm 3 , and may lack endurance
Maximum torque: 117 Nm to 135 Nm
Maximum speeds: from 187 to 195 km / h
New price: from 83,000 to 94,000 francs depending on options and models.
Available colors: Charcoal Gray, Magnum Gray, White Honey, Miami Blue, Vallelunga Red, Lucifer Red, Onyx Black.
Mixed consumption: approx 7.4l / 100km on all versions
Production year: September 1991 / April 1996
Standard equipment: Tinted windows, rear side windows, long-throw headlamps, 14 "alloy wheels, central remote locking, power windows (except first months of production), tachometer, 3-spoke leather steering wheel, cigarette lighter, card reader, sports seat.
About
Updated
Sunday, 09 February 2020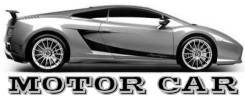 Published date
Thursday, 21 November 2019