Auburn Motor Car Co.
 Australian car manufacturers Melbourne , Australia from 1979 to 1989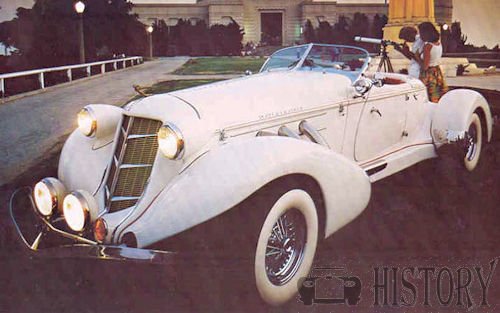 Auburn Motor Car Co. was an Australian manufacturer of automobiles . 
Company 
History 
The company from Melbourne began in 1979 with the production of automobiles. The brand name was Auburn . 1989 ended production.
Vehicles
The only model was the replica of an Auburn from the 1930s. Many parts came from California Custom Coach from Pasadena in the US . The engine type and origin is not specified, but the American company used V8 engines from Ford . The vehicles had right-hand steering.
About
Auburn Motor Car Co.
Australian car manufacturers Melbourne , Australia from 1979 to 1989
Updated
Saturday, 26 May 2018