Opel 
Kadett D -  Vauxhall Astra MK1
1979 to 1984
 
Overview
Also called
Vauxhall Astra (United Kingdom)
Production
1979 – 1984
Assembly
Bochum, Germany
Antwerp, Belgium
Ellesmere Port, England, United Kingdom
Body and chassis
Body style
3 and 5-door hatchback
2 and 4-door fastback
3 and 5-door wagon / estate (Caravan)
Layout
Transverse front-engine, front-wheel drive
Platform
T-platform
Related
Bedford Astravan (United Kingdom)
Powertrain
Engine
1.0 L Opel OHV I4 (petrol)
1.2 L Opel OHV I4 (petrol)
1.3 L Family 1 I4 (petrol)
1.6 L Family II I4 (petrol)
1.8 L Family II I4 (petrol)
1.6 L Family II I4 (diesel)
Transmission

4/5-speed manual
3-speed automatic

Dimensions
Wheelbase
2,514 mm (99.0 in)
Length
3,998 mm (157.4 in)
Caravan: 4,207 mm (165.6 in)
Width
1,636 mm (64.4 in)
Height
1,400 mm (55.1 in)
Curb weight
875 kg (1,929.0 lb) - 1,060 kg (2,336.9 lb)

The Kadett D was introduced in the middle of August 1979, with deliveries on the home market beginning early in September 1979. In November 1979, the car went on sale in the United Kingdom, some five months before the Vauxhall Astra Mark 1, the British version, was launched in April 1980. The cars were designed as three- or five-door hatchbacks and estates or station wagons. There were also two- and four-door sedans featuring separate boots/trunks, which shared the silhouettes of the hatchbacks: in the United Kingdom, the sedan versions were soon withdrawn. For the first time, since 1965, there was no coupé bodied Kadett in the range: the previous Kadett C coupé was indirectly replaced by the three-door 1.3 SR sports model.
Technologically, the Kadett D was an departure, as it was Opel and Vauxhall's first front-wheel-drive car. It was also the first application of the Family II engine design, with a single overhead camshaft, aluminium-alloycylinder head, hydraulic valve lifters, with capacities of 1297 cc (producing 60 PS and 75 PS) and had a transaxle design that allowed the clutch to be replaced without removing the transmission unit. A carry-over 1196 cc Opel OHV engine from previous generations of the Kadett producing 53 hp and a top speed of 87 mph was also offered on entry level models from launch, and a new 1600 cc engine was offered after Frankfurt 1981, followed by an 1800 cc version introduced for the Kadett GSE/Astra GTE model.
The Kadett D was also equipped with a 1600 cc diesel engine, an option which was first presented at the Brussels Motor Show in 1982. Another frugal model, mostly sold in Italy, was the 1.0 liter model with 50 PS (37 kW).
This range of engines was also used for later models of the Corsa/Nova, and the mid-sized Cavalier/Ascona. From May 1981, the 1.3 was also available with a three-speed automatic. The automatic was made available to the diesel in September 1982. In Sweden, a special postal Kadett ("Opel Kadett Post") was offered, fitted with a high roof (necessitating a unique and much taller windshield) and a sliding right-hand door, RHD, and the automatic transmission. This version was converted by Karosseriefabrik Voll (German) in Würzburg, Germany. Voll also made a postal version of the Kadett E.
It was also produced as IDA Kadett in Kikinda, Yugoslavia.
South Africa
The Opel Kadett D was also built in South Africa by General Motors South African (Pty) Ltd. The South African range was made up of four-door fastback sedans, five-door hatchbacks, and a five-door estate model called the Voyage. The engines used are Opel's 1.2 litre overhead valve inline-four (L models only), or the OHC 1.3 liter (GL, GLS, and Voyage). Power is 60 PS (44 kW) and 75 PS (55 kW) respectively. Later a 1.6 liter engine was added.
Related
About
Vauxhall Astra MK1 Kadett D (1979–84)
European cars of the 1970s
Updated
Thursday, 28 December 2017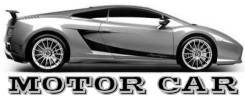 Opel Kadett D and Vauxhall Astra MK1 range and specification
You are here:
Vehicles A-Z

O

Opel