Morris Cowley Six
1934 to 1935

 

Overview
Manufacturer
Morris
Production
1934–1935 15,470 made.
Body and chassis
Body style
4-door saloon, 2 door coupé.
Powertrain
Engine
63.5 x 102mm (same as Ten-Four) 1938 cc side-valve Straight-6 15 hp 36 bhp at 3,400 rpm
Dimensions
Wheelbase
106 inches (2692mm)
Width
65.5 inches (1664 mm)
Chronology
Predecessor
Morris Major
Successor
Morris Fifteen-Six
Announced 28 August 1933 the 1934 Cowley Six replaced the Morris Major keeping the same 1938 cc six cylinder, side valve engine but with a new lower chassis. Along with all other Morris cars the Cowley now has a syncromesh four-speed gearbox, dipping headlights, hydraulic shock absorbers, leather upholstery, hydraulic brakes, rear petrol tank, direction indicators, safety glass, battery master switches and automatic ignition. There was a matching smaller 12 hp 1378cc Morris Ten-Six.
Prices:
Saloon £215 or £220 fixed or sliding head
Special coupé £265
The Cowley Six became the Fifteen-Six in 1935.
How do you rate this vehicle ?
Share this page
About
Morris Cowley Six car history 1934 to 1935
Updated
Sunday, 21 October 2018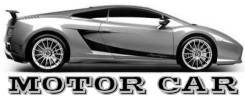 British cars of the 1930s
British cars of the 1930s
Published date
Wednesday, 29 January 2014
Morris Cowley Six (1934-1935)