Morris Cowley Bullnose
 (1919 to 1926)

Overview
Manufacturer
Morris
Production
1919–1926 150,000 made (including Oxford model) related = Morris Oxford
Body and chassis
Related
Morris Oxford
Powertrain
Engine
1548 and 1802 cc side-valve Straight-4
Dimensions
Wheelbase
102 inches (2.59 m) 108 inches (2.74 m) from 1925
Chronology
Predecessor
Morris Cowley 1915
Successor
Morris Cowley (1926-1931)
The updated Cowley for 1919 had an engine made by the British branch of the French Hotchkiss company, which was essentially a copy of the early Continental unit which was no longer being made. It was the basic model of the Morris two car range of the time with the Oxford, which used the same 1.5L 26 bhp engine until 1923, having leather upholstery and upgraded lighting as the de-luxe version.
Morris acquired the British interests of Hotchkiss in 1923 and renamed them Morris engines branch.
How do you rate this vehicle ?
Share this page
Voting
Coolest vehicles: Highest rating
About
Published date
Wednesday, 29 January 2014
British cars of the 1910s
Updated
Sunday, 21 October 2018
Morris Cowley Bullnose (1919-1926)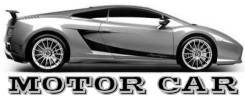 Morris Cowley Bullnose history from 1919 to 1926