Mercedes-Benz W 23 130 
Make:

Mercedes-Benz 

Production period:

1934 to 1936 

Class :

Motor car

Body versions :

Touring, Sedan ,Convertible , Kübelwagen

Engines:

Gasoline 1.3 liters
The Mercedes-Benz W 23 with order code: Mercedes-Benz 130  of the first series Mercedes-Benz - rear-engine car . It was made from 1934 to 1936.
The car was presented in February 1934 at the International Motorcycle and Motor Show (IAMA) in Berlin. Because of low sales success, the model was discontinued in 1936. One reason for this was the extreme rear endurance; 65% of the vehicle weight was on the rear axle.  As a successor, the Mercedes-Benz 170 H are larger engine and better weight distribution.
The Mercedes-Benz 130 was powered by a side  mounted four cylinder in-line engine, which was installed longitudinally in the rear. With 1308 cc displacement this made 26 hp (19 kW) at 3000 rpm. The four-speed gearbox with overdrive lay in front of the rear axle. This reached a top speed of 92 km / h. At the rear was a pendulum axle with coil springs installed. The front wheels hung axleless on two transverse leaf springs with the steering worked by rack and pinion.
The cars were available as touring cars (with convertible top and without side windows), as a sedan , as a convertible sedan or as Kübelwagen . The superstructures, all with two rear-hinged doors , sat on rear forked central tube frame with crossbeams.
Technical data
Engine model: M 23 gasoline
Capacity: 1308 cc
Engine type: Water-cooled inline four-cylinder triple-bearing crankshaft
Induction: Solex downdraft carburetor
Bore × stroke: 70 mm × 85 mm
Compression ratio: 1: 6
Power: 26 HP (19 kW)
Top speed: 92 km/h
clutch: single dry
Transmission: Daimler-Benz 3 forward plus overdrive, 1 reverse
Steering: Rack and pinion
Braking: Hydraulic drum brakesall four wheels (Lockheed)
Tires: 4.75 to 17 "
Chassis: 540 kg
Maximum payload: 350 kg
Total mass: 900 kg
Wheelbase: 2500 mm
Ground clearance: 170 mm
Length: 4045 mm
Width: 1520 mm
Height: 1510 mm
How do you rate this vehicle ?
Share this page
About
Updated
Wednesday, 29 May 2019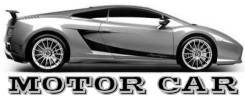 Mercedes W23 130 (1934-1936)