Mercedes-Benz W 18 Type 290
Production period:

1933 to 1937

Class :

Motor car

Body versions :

Touring Cars , Roadster ,Sedan , Pullman Limousine , Cabriolet

Engines:

Gasoline 2.9 liters 
The Mercedes-Benz W 18 was introduced under the name Mercedes-Benz Type 290 1933 as the successor to the Type 350/370 Mannheim with a  smaller engine M 18 .
The car was factory delivered as a four-door touring car, four-door sedan, three- or four-seat Cabriolet A, B, C and D (with two or four doors), Kübelwagen (for the Wehrmacht ) or bare chassis.
Its side-mounted six-cylinder in-line engine with 2867 cc engine delivers 60 hp (44 kW) and accelerates the vehicle to 108 km / h. Via a four-speed gearbox (with overdrive 1: 0.73), tp the rear wheels , which are attached to a pendulum axle and suspended by coil springs. The front axle has a transverse leaf spring and additional coil springs. The car is equipped with hydraulic brakes for all four wheels. Total of short version 3476 built
One year after the appearance of the model series, models with a long chassis were also available. There were as a factory superstructure the six-seater touring car, the four-door sedan, the convertibles A, B, D and F (Pullman convertible), a Pullman sedan, a streamline sedan, a roadster and the chassis. Also some special roadsters were built. Instead of the four-speed gearbox with overdrive, the long versions have a full-fledged four-speed gearbox. They reach a top speed of 103 km / h. In 1937, the model series was replaced by the type 320 .In total 3929 Long version built.
Technical details
Engines: Gasoline 2.9 liters (four stroke)
Engine type: 6 cylinder in-line engine
capacity: 2867 cc
compression ratio: 5.75-6.0: 1 from 1935: 6.6: 1
Power: 60 to 68 hp (44-50 kW)
Transmission: 3-speed manual with overdrive,from 1937 4-speed manual
Length: 4450-4870 mm
Width: 1730 mm
Height: 1440-1660 mm
Wheelbase: 2880-3300 mm
Curb weight: 1725-1980 kg
Drive: rear-wheel drive
Turning circle:11.3 m
Top speed: 108 km / h
How do you rate this vehicle ?
Share this page
About
Mercedes W18 290 cab d motor car (1933-1937)
Updated
Tuesday, 28 May 2019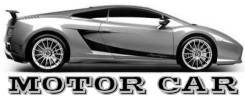 Mercedes W18 290 (1933-1937)