Mercedes Benz B-Class 

Second generation W246
 2011 to present
Production
2011–present
Model years
2012–present
Assembly
Rastatt, Germany Kecskemét, Hungary
Body style
5-door hatchback
Platform
Mercedes-Benz W246
Engine
1.6L I4 1.8L Diesel I4
Transmission
6-speed manual 7-speed DCT
Wheelbase
106.3 in (2,700 mm)
Length
171.6 in (4,359 mm)
Width
70.3 in (1,786 mm)
Height
61.3 in (1,557 mm)
Related
Mercedes-Benz A-Class
The platform is shared with the new (2012) model
A-Class
, remain front-wheel-drive, and support a variety of body formats from
mini
-MPV to coupe. Unlike the W245-model B-Class, the replacement is able to share engines and ancillary components with larger models in the
Mercedes
range, albeit mounted transversely, an initiative aimed at reducing overall costs.
In July 2011, Daimler AG released more details about the next Mercedes-Benz B-Class, called the w246 internally. The entry-level, petrol-powered B180 uses the 122 hp M270 1.6 four-cylinder and the B200 is powered by the same 1.6 as the B180 but pushed to 156 hp. A diesel version, the B180 CDI uses the OM651 1.8 common rail diesel, an engine that will be mounted transversally for the first time, while the B200 CDI uses same engine but with the power raised to 136 hp.
The vehicle was unveiled in Frankfurt International Motor Show 2011. European model went on sale in November 2011. Early models include B 180, B 200, B 200 CDI.
Japan models went on sale on 2012-04-25. Early models include B 180 BlueEFFICIENCY, B 180 BlueEFFICIENCY Sports.
Basic equipment
The basic equipment list includes equipment that is standard across all versions of the Mercedes-Benz B-Class.
3x3 point rear seat belts
ABS
Alarm
Alloy wheels
Audio remote
CD
Driver`s airbag
Electric mirrors
Folding rear seats
Front electric windows
Heated mirrors
Height adjustable drivers seat
Isofix child seat anchor points
Parking sensors
PAS
Passenger`s airbag
Rear electric windows
Remote locking
Service indicator
Steering wheel rake adjustment
Steering wheel reach adjustment
Traction control

B 200 Natural Gas Drive (2013-)
It is a version of B 200 BlueEFFICIENCY with a partial double floor beneath the rear seat holding one large and two smaller natural gas containers, with a total of 125 litres of natural gas. The trip computer menu in the instrument cluster has been extended showing the respective operating mode is displayed. In addition, a fill level indicator and remaining range are included for petrol mode. In gas mode, the driver has access to all of the regular trip computer functions. Other features include distinctive front bumper with strip-form LED daytime driving lights.
The vehicle was unveiled in 2012 Paris Motor Show.
Production version includes a choice of manual and 7G-DCT dual clutch transmission, and was arrived in dealerships at the beginning of 2013
Production
B-Class vehicles were built at the plants in Stuttgart-Unter­türkheim and -Hedelfingen, Rastatt/Baden, Gaggenau/Baden and Kölleda/ Thuringia.
Production of B-Class vehicle began at Kecskemet plant near Budapest, Hungary, starting from 2011.
Optional Equipment included on some trim levels
Info
Specifications
Mercedes-Benz B-Class (2012 onwards) Specs & Dimensions

 
Engine
Power
(bhp)
0-60 mph
(secs)
Fuel Economy
(mpg)
Insurance
Group
Road Tax
(per annum)
Length
(mm)
 
1.5 Cdi Diesel
107
11.2 - 11.5
68 - 78
12 - 17
-
4,359 - 4,393
 
1.6 Petrol
120 - 153
7.6 - 10.1
47 - 51
15 - 19
£110 - £130
4,359 - 4,393
 
1.8 Cdi Diesel
107 - 134
9.0 - 10.6
64 - 67
15 - 20
£30
4,359
 
2.2 Cdi Diesel
134
8.6 - 9.6
65 - 70
15 - 17
£20
4,393

Electric Art 

specs

From £32,570

 
Engine
Power
(bhp)
0-60 mph
(secs)
Fuel Economy
(mpg)
Insurance
Group
Road Tax
(per annum)
Length
(mm)
 
Electric
176 - 177
7.6
-
22 - 25
-
4,358

AMG Line 

specs

From £24,465

 
Engine
Power
(bhp)
0-60 mph
(secs)
Fuel Economy
(mpg)
Insurance
Group
Road Tax
(per annum)
Length
(mm)
 
1.5 Cdi Diesel
107
11.2 - 11.5
68 - 70
12 - 14
£20
4,393
 
1.6 Petrol
120 - 153
7.6 - 8.7
49 - 50
16 - 20
£110 - £130
4,393
 
2.2 Cdi Diesel
134 - 174
7.4 - 9.6
56 - 70
16 - 22
£20 - £110
4,393

 
Engine
Power
(bhp)
0-60 mph
(secs)
Fuel Economy
(mpg)
Insurance
Group
Road Tax
(per annum)
Length
(mm)
 
1.5 Cdi Diesel
107
11.2 - 11.5
62 - 70
12 - 18
£20 - £30
4,359 - 4,393
 
1.6 Petrol
120 - 153
7.6 - 10.1
45 - 50
15 - 23
£110 - £145
4,359 - 4,393
 
1.8 Cdi Diesel
107 - 134
9.0 - 10.6
61 - 67
15 - 21
£30 - £110
4,359
 
2.0 Petrol
181
7.3
42
27
£185
4,359
 
2.2 Cdi Diesel
107 - 174
7.4 - 11.2
56 - 70
14 - 25
£20 - £110
4,359 - 4,393
 
Electric
176 - 177
7.6
-
22 - 24
-
4,358
About
Mercedes B Class 2nd gen (2011-)
Updated
Saturday, 06 January 2018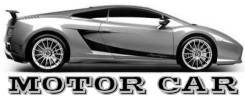 Mercedes B Class Second generation W246
You are here:
Vehicles A-Z

M

Mercedes Benz