Mercedes-Benz E Class Fourth generation W212 
E200,E220,E250,E300,E350,E400,E500,E63 AMG
From 2009

Manufacturer
Mercedes-Benz
Also called
Mercedes-Benz E-Class
Production
2009–present
Model years
2010–present
Assembly
Sindelfingen, Germany Toluca, Mexico 6th of October City, EgyptPekan, Malaysia (DRB-HICOM) Pune, India Beijing, China
Predecessor
Mercedes-Benz W211 Mercedes-Benz W209
Class
Executive car, mid-size luxury car
Body style
4-door saloon 5-door estate 2-door coupe 2-door convertible
Layout
Front engine, rear-wheel drive / four-wheel drive
Engine
2.1L diesel I4 3.0L diesel V6 1.8L turbocharged I4 3.0L V6 3.5L V6 4.7L turbocharged V8 5.5L V8 5.5L turbocharged V8 6.2L V8
Transmission
5-speed automatic 7-speed automatic 6-speed manual
Wheelbase
108.7 in (2,761 mm) (coupe/convertible) 113.1 in (2,873 mm) (sedan/wagon)
Length
185.0 in (4,699 mm) (coupe/convertible) 191.0 in (4,851 mm) (E300 Avantgarde 4Matic sedan) 191.7 in (4,869 mm) (sedan) 192.2 in (4,882 mm) (AMG) 193.1 in (4,905 mm) (wagon)
Width
70.3 in (1,786 mm) (coupe/Convertible) 71.7 in (1,821 mm) (wagon) 73.0 in (1,854 mm) (sedan)
Height
54.8 in (1,392 mm) (coupe) 55.0 in (1,397 mm) (convertible) 57.7 in (1,466 mm) (AMG) 58.1 in (1,476 mm) (E550 Avantgarde 4Matic) 58.4 in (1,483 mm) (E320 Bluetec Avantgarde sedan) 59.0 in (1,499 mm) (E300 Avantgarde 4Matic sedan manual) 59.1 in (1,501 mm) (E350 Avantgarde sedan auto) 59.5 in (1,511 mm) (wagon)
Designer(s)
Thomas Stopka (2006) Robert Lesnik (2011)
 The Mercedes-Benz W212 is an internal Daimler Benz code for a sedan sold as the ninth-generation E-Class, replacing previous W211 models. C207 is the chassis code for the related E-Class Coupe, a replacement for the CLK-class coupe and cabriolet. The new E-Class went on sale in Europe in March and in America in July 2009.
Design
Design work began in 2004 after the development program commenced in 2003, with the conceptual designs by Thomas Stopka being selected in 2005. After refinements and engineering considerations being made, the final design specifications were frozen in 2006. Certain elements of the exterior styling are taken from the preceding W204 C-Class and W221 S-Class each designed in 2002 and 2003. The bulging rear wheel arches are meant to be reminiscent of the fender flares of historic "Ponton" Mercedes models of the 1950s. The design of the W212 and C207 E-Class was previewed by the ConceptFASCINATION design study in September 2008.
Body types
Saloon
The E-class saloon was unveiled at the 2009 North American International Auto Show. The new saloon went on sale in Europe in March, 2009 as a 2010 model year automobile.The new E-Class features several new safety technologies including driver fatigue detection, lane-departure warning, and traffic-sign recognition. It also includes features that improve performance, efficiency, and comfort, such as "Direct Control" adaptive suspension, active seats (which change shape to support the passengers in corners), and movable radiator louvers which improve the vehicle's aerodynamics. Standard Mercedes-Benz safety and convenience features, such as the Electronic Stability Program (ESP), airbags, and automatic climate control, are included as well.
Coupé
The 2009 E-Class Coupé was unveiled at the 2009 Geneva Motor Show and went on sale in May 2009. The C207 E-Class Coupe is related to the W212 sedan, sharing approximately 60 percent of its mechanical components The E-Class Coupe also possesses many of the same new and standard features of the sedan.
Estate
The estate version (chassis code S212) was unveiled at the 2009 Frankfurt motor show and was released for sale in Europe on August 5.Early models include the four-cylinder-powered E 220 CDI BlueEFFICIENCY and E 250 CDI BlueEFFICIENCY, the V6-powered E 350 CDI BlueEFFICIENCY and E 350 CGI BlueEFFICIENCY, and the V8-powered E 500US models began sales in June 2010 for the 2011 model year.
Cabriolet
The A207 cabriolet was unveiled January 11, 2010 at the North American International Auto Show in Detroit, Michigan, USA. It went on sale March 27, 2010 in Europe and in May 2010 in the United States.
Models available in the USA are the E350 (302 bhp) and E550 (402 hp) version. The US versions of the cabriolet feature the AIRSCARF system (a neck-level heating system for front occupants) and the new AIRCAP windshield spoiler system, deflecting air over the cabin for reduced draft and wind noise.
In Australia, a 1.8-litre 4-cylinder E250 CGI model is available, as well as a 2.2-litre 4-cylinder diesel engine known as the E250 CDI. AIRSCARF and AIRCAP are the only options on the E250 models.
Special versions
E 63 AMG
The 2009 E63 AMG sedan was unveiled at the 2009 New York International Auto Show.The new performance version of the E-Class is fitted with the same powertrain as the SL63 AMG, including AMG's 6.2-liter V8 and the SPEEDSHIFT MCT 7-speed sports automatic transmission with four driver-selectable modes including a fully manual mode. Similar to the C63 AMG, the new E63 is more extensively modified than before, with a new, wider front axle, heavily revised suspension, and more distinct body panels.
The optional AMG Performance Package includes lightweight, forged 19-inch AMG light-alloy wheels with 255/35R19 front and 285/30R19 rear tires, stiffer suspension, a limited-slip differential, a special three-spoke sport steering wheel, and a reprogramming of the electronic top speed limiter to 300 km/h (190 mph) from 250 km/h (160 mph). The 6.2L V8 has 518 hp (386 kW) 465 lb·ft (630 N·m) and will go from 0 to 100 km/h (62 mph) in 4.3 seconds
E-Guard
The E-Guard armoured version, which features VR4 (formerly B4) level protection, went on sale in April 2009.The vehicles are equipped with steel and aramid fiber (Kevlar) armour and bullet-resistant windows, as well as run-flat tyres rated for a top speed of 240 kilometres per hour (150 mph) (50 kilometres (31 mi) at 80 kilometres per hour (50 mph) when deflated), a special Level II version of the Airmatic air suspension system, emergency alarm system, intercom system, and underbody armour. As of 2011 it has an MSRP (in the Mexican market) of $1,954,900MXN Mexican Pesos, or approximately $143,000USD US Dollars.
E 250 BlueTEC (2009)
The E 250 BlueTEC is a concept vehicle based on the E 250 CDI BlueEFFICIENCY sedan, but with BlueTEC selective catalytic reduction and the 7G-Tronic Plus transmission. The vehicle was unveiled at the 2009 New York Auto Show. The E 250 BlueTEC is capable of 28 MPG city/39 MPG highway.
Specifications
Body styles
Chassis code

W212

S212

C207

A207

Body type
Sedan
Estate
Coupé
Cabriolet
Model
Years
E 200 CGI BlueEFFICIENCY
2009–
2010–
2010–
2010–
E 250 CGI BlueEFFICIENCY
2009–
2010–
2009–
2010–
E 300
2009–
2010–
-
-
E 350 CGI BlueEFFICIENCY
2009–
2009–
2009–
2010–
E 350 4MATIC
2009–
2010–
-
-
E 500
2009–
2009–
2009–
2010–
E 500 4MATIC
2009–
-
-
-
E 63 AMG
2009–
2010–
-
-
Model
Years
E 200 CDI BlueEFFICIENCY
2009–
2010–
-
-
E 220 CDI BlueEFFICIENCY
2009–
2009–
2010–
2010–
E 250 CDI BlueEFFICIENCY
2009–
2009–
2009–
2010–
E 300 CDI BlueEFFICIENCY
2010–
2010–
–
–
E 350 BlueTEC
2009–
2010–
-
-
E 350 CDI BlueEFFICIENCY
2009–
2009–
2009–
2010–
E 350 CDI 4MATIC BlueEFFICIENCY
2009–
2009–
-
-
E-Guard
Model
Years
E 350
2009–
-
-
-
E 500
2009–
-
-
-
E 350 CDIBlueEFFICIENCY
2009–
-
-
-
How do you rate this vehicle ?
Share this page
Technical Info
Specifications
 

Engines

Model

Years

Engine

Power

Torque

0–100 km/h

Fuel Consumption/Efficiency (EU-Norm combined)

Petrol Engines
E 200 CGI BlueEFFICIENCY 212.048
2010-
1,796 cc (1.796 L; 109.6 cu in) turbocharged I4 M 271 DE 18 AL
184 PS (135 kW; 181 hp)
270 N·m (200 lb·ft)
8 sec
4.850 L/100 km (48.50 mpg-US)
E 250 CGI BlueEFFICIENCY
2010-
1,796 cc (1.796 L; 109.6 cu in) turbocharged I4 M 271 DE 18 AL
204 PS (150 kW; 201 hp)
310 N·m (230 lb·ft)
7.4 sec
5.788 L/100 km (40.64 mpg-US)
E 300
2009-2011
2,996 cc (2.996 L; 182.8 cu in) V6 M 272 KE 30
231 PS (170 kW; 228 hp)
300 N·m (220 lb·ft)
7.4 sec
4.500 L/100 km (52.27 mpg-US)
E 300 BlueEFFICIENCY
2011-
2,996 cc (2.996 L; 182.8 cu in) V6 M 276 DE 35 red.
252 PS (185 kW; 249 hp)
340 N·m (250 lb·ft)
7.1 sec
4.500 L/100 km (52.27 mpg-US)
E 300 4MATIC
2011-
2,996 cc (2.996 L; 182.8 cu in) V6 M 276 DE 35 red.
252 PS (185 kW; 249 hp)
300 N·m (220 lb·ft)
7.4 sec
4.500 L/100 km (52.27 mpg-US)
E 350 CGI BlueEFFICIENCY
2009-2011
3,498 cc (3.498 L; 213.5 cu in) V6 M 272 DE 35
292 PS (215 kW; 288 hp)
365 N·m (269 lb·ft)
6.8 sec
4.780 L/100 km (49.21 mpg-US)
E 350 4MATIC
2009-2011
3,498 cc (3.498 L; 213.5 cu in) V6 M 272 KE 35
272 PS (200 kW; 268 hp)@6000
350 N·m (260 lb·ft)@2400-5000
6.5 sec
5.844 L/100 km (40.25 mpg-US)
E 350 BlueEFFICIENCY
2011-
3,498 cc (3.498 L; 213.5 cu in) V6 M 276 DE 35
306 PS (225 kW; 302 hp)
370 N·m (270 lb·ft)
6.3 sec
4.780 L/100 km (49.21 mpg-US)
E 350 4MATIC BlueEFFICIENCY
2011-
3,498 cc (3.498 L; 213.5 cu in) V6 M 276 DE 35
306 PS (225 kW; 302 hp)@6000
370 N·m (270 lb·ft)@2400-5000
6.6 sec
5.844 L/100 km (40.25 mpg-US)
E 400 HYBRID
2012-
3,498 cc (3.498 L; 213.5 cu in) V6 M 276 DE 35 + el. motor
331 PS (243 kW; 326 hp)@-
620 N·m (460 lb·ft)@-
- sec
5.844 L/100 km (40.25 mpg-US)
E 500
2009-
5,461 cc (5.461 L; 333.3 cu in) V8 M 273 KE 55
388 PS (285 kW; 383 hp) @6000
530 N·m (390 lb·ft)@2800-4800
5.2 sec
19.000 L/100 km (12.380 mpg-US)
E 500 4MATIC
2009-
4,663 cc (4.663 L; 284.6 cu in) V8 M 273 KE 55
388 PS (285 kW; 383 hp) @6000
530 N·m (390 lb·ft)@2800-4800
5.4 sec
21.000 L/100 km (11.201 mpg-US)
E 500 BlueEFFICIENCY
2011-
4,663 cc (4.663 L; 284.6 cu in) twin-turbo V8 M 278 DE 46 AL red.
408 PS (300 kW; 402 hp) @5250
600 N·m (440 lb·ft)@1600-4750
5.2 sec
19.000 L/100 km (12.380 mpg-US)
E 500 4MATIC BlueEFFICIENCY
2011-
4,663 cc (4.663 L; 284.6 cu in) twin-turbo V8 M 278 DE 46 AL red.
408 PS (300 kW; 402 hp) @5250
600 N·m (440 lb·ft)@1600-4750
5.2 sec
19.000 L/100 km (12.380 mpg-US)
E 63 AMG
2009–2011
6,208 cc (6.208 L; 378.8 cu in) M156 V8 M 156 E 63
525 PS (386 kW; 518 hp)@6800
630 N·m (460 lb·ft)@5200
4.5 sec
9.8 L/100 km (24 mpg-US)
E 63 AMG
2011-
5,461 cc (5.461 L; 333.3 cu in) M157 twin-turbo V8 M 157 DE 55 AL
525 PS (386 kW; 518 hp)@5250-5750
700 N·m (520 lb·ft)@1750–5000
4.3 sec
21.2000 L/100 km (11.0950 mpg-US)
E 63 AMG Performance package
2011-
5,461 cc (5.461 L; 333.3 cu in) M157 twin-turbo V8 M 157 DE 55 AL
557 PS (410 kW; 549 hp)@5250–5750
800 N·m (590 lb·ft)@2000-4500
4.2 sec
21.2000 L/100 km (11.0950 mpg-US)
Diesel Engines
E 200 CDI BlueEFFICIENCY
2010-
2,143 cc (2.143 L; 130.8 cu in) I4 OM 651 DE 22 LA red.
136 PS (100 kW; 134 hp)
360 N·m (270 lb·ft)@1600–2600
10.2 sec
4.000 L/100 km (58.80 mpg-US)
E 220 CDI BlueEFFICIENCY
2009-
2,143 cc (2.143 L; 130.8 cu in) I4 OM 651 DE 22 LA
170 PS (130 kW; 170 hp)
400 N·m (300 lb·ft)@1400-2800
8.7 sec
4.888 L/100 km (48.12 mpg-US)
E 220 CDI BlueEFFICIENCY Edition
2012-
2,143 cc (2.143 L; 130.8 cu in) I4 OM 651 DE 22 LA
170 PS (130 kW; 170 hp)
400 N·m (300 lb·ft)@1400-2800
8.7 sec
4.888 L/100 km (48.12 mpg-US)
E 250 CDI BlueEFFICIENCY
2009-
2,143 cc (2.143 L; 130.8 cu in) I4 OM 651 DE 22 LA
204 PS (150 kW; 201 hp)
500 N·m (370 lb·ft)@1600-1800
7.7 sec
5.788 L/100 km (40.64 mpg-US)
E 250 CDI 4MATIC BlueEFFICIENCY
2011-
2,143 cc (2.143 L; 130.8 cu in) I4 OM 651 DE 22 LA
204 PS (150 kW; 201 hp)
500 N·m (370 lb·ft)@1600-1800
7.9 sec
5.788 L/100 km (40.64 mpg-US)
E 300 BlueTEC HYBRID
2012-
2,143 cc (2.143 L; 130.8 cu in) I4 OM 651 DE 22 LA
231 PS (170 kW; 228 hp)
750 N·m (550 lb·ft)@-
7.5 sec
4.2 L/100 km (56 mpg-US)
E 300 CDI BlueEFFICIENCY
2009-2011
2,987 cc (2.987 L; 182.3 cu in) V6 OM 642 DE 30 LA
204 PS (150 kW; 201 hp)
500 N·m (370 lb·ft)@1600-2400
7.9 sec
8.000 L/100 km (29.40 mpg-US)
E 300 CDI BlueEFFICIENCY
2011-
2,987 cc (2.987 L; 182.3 cu in) V6 OM 642 LS DE 30 LA
231 PS (170 kW; 228 hp)
540 N·m (400 lb·ft)
6.8 sec
7.000 L/100 km (33.60 mpg-US)
E 350 CDI BlueEFFICIENCY
2009-2010
2,987 cc (2.987 L; 182.3 cu in) V6 OM 642 DE 30 LA
231 PS (170 kW; 228 hp)
540 N·m (400 lb·ft)
6.8 sec
7.400 L/100 km (31.79 mpg-US)
E 350 CDI 4MATIC BlueEFFICIENCY
2009-2010
2,987 cc (2.987 L; 182.3 cu in) V6 OM 642 DE 30 LA
231 PS (170 kW; 228 hp)
540 N·m (400 lb·ft)
7.1 sec
7.400 L/100 km (31.79 mpg-US)
E 350 CDI BlueEFFICIENCY
2010-
2,987 cc (2.987 L; 182.3 cu in) V6 OM 642 LS DE 30 LA
265 PS (195 kW; 261 hp)
620 N·m (460 lb·ft)
6.2 sec
7.400 L/100 km (31.79 mpg-US)
E 350 CDI 4MATIC BlueEFFICIENCY
2010-
2,987 cc (2.987 L; 182.3 cu in) V6 OM 642 LS DE 30 LA
265 PS (195 kW; 261 hp)
620 N·m (460 lb·ft)
6.7 sec
7.400 L/100 km (31.79 mpg-US)
E 350 BlueTEC
2009-
2,987 cc (2.987 L; 182.3 cu in) V6 OM 642 DE 30 LA
211 PS (155 kW; 208 hp)
540 N·m (400 lb·ft)
7.8 sec
7.800 L/100 km (30.16 mpg-US)

E 500 is sold as the E 550 in the US and Canada.

Transmission

| Model | Years | Standard | Optional |
| --- | --- | --- | --- |
| E 200 CGI BlueEFFICIENCY | 2009- | 6-speed manual | 5-speed automatic |
| E 250 CGI BlueEFFICIENCY | 2009- | 5-speed automatic | - |
| E 300 | 2009- | 7G-Tronic Plus | - |
| E 350 CGI BlueEFFICIENCY | 2009- | 7G-Tronic Plus | - |
| E 350 4MATIC | 2009- | 7G-Tronic Plus | - |
| E 500/E 550 (US) | 2009- | 7G-Tronic Plus | - |
| E 500 4MATIC | 2009- | 7G-Tronic Plus | - |
| E 63 AMG | 2009- | SPEEDSHIFT MCT 7-speed | - |
| Model | Years | Standard | Optional |
| E 200 CDI BlueEFFICIENCY | 2009- | 6-speed manual | 5-speed automatic |
| E 220 CDI BlueEFFICIENCY | 2009- | 6-speed manual | 5-speed automatic |
| E 250 CDI BlueEFFICIENCY | 2009- | 6-speed manual | 5-speed automatic |
| E 300 CDI BlueEFFICIENCY | 2009- | 7G-Tronic Plus | - |
| E 350 CDI BlueEFFICIENCY | 2009- | 7G-Tronic Plus | - |
| E 350 BlueTEC | 2009- | 7G-Tronic Plus | - |
| E 350 CDI 4MATIC BlueEFFICIENCY | 2009- | 7G-Tronic Plus | - |

 
About
Mercedes-Benz E Class fourth generation W212
Updated
Sunday, 28 April 2019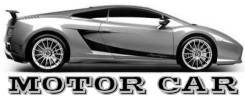 Mercedes-Benz cars from the 2000s
Mercedes-Benz cars from the 2000s
Mercedes W212 E Class 207 (2009-)