Mercedes-Benz M 108 six-cylinder engine
Mercedes Benz
M 108
Manufacturer:
Mercedes Benz
Production period:
1965-1969
Style:
Line six-cylinder
Previous model:
M 180
Successor:
M 114
The Mercedes-Benz M 108 (M108.920) is a six-cylinder gasoline engine, which was produced from 1965 to 1969 at Daimler-Benz in Stuttgart-Untertürkheim.
This engine is a version of the Mercedes-Benz M 180 engine, from which it differs in the length of the cylinder races or the stroke of 78.8 mm (M 180: 72.8 mm) and thus by a larger displacement. The M 108 was installed only in the Mercedes-Benz 250S, a model of the Mercedes-Benz W 108 , manufactured between 1965 and 1969 .
Other engines were derived from the Mercedes-Benz M 108: On the one hand the M 129 engine as an injection model with 110 kW (150 hp) power, on the other hand the M 114 engine, but with the same engine capacity and the same power, it has some differences.
This type of engine and the simultaneously built injection engine M 129 were criticized by a conspicuous accumulation of engine damage due to thermal problems. With this arrangement, the old design of 1951 proved with three pairs of cylinders unequal distances of the holes and longer stroke, thus larger piston speeds at high speeds technically at the end or thermally overwhelmed. The successor engine type M 130 for the models 280 S / SE was then, implementing the findings, designed with uniform cylinder spacing in favor of better cooling and quickly launched on the market. The types M 108 and M 129 were therefore only produced for a short time. These motors, moved correctly, do not have to be unreliable per se.Alfa Romeo and Jaguar share. Strong load before reaching the operating temperature and permanent full gas like these engines not at all. Such could end in a complex to be repaired engine damage (piston seizure). It also proves that many Mercedes engines benefit from good engine oil.
In their respective series the 250er are the rarest engines (sedans W 108, coupes and convertibles W 111 , Roadster W 113 ). Since in the case of damage is often converted to the larger successor engine (which is technically completely problem-free and for the above reasons, even partially advisable), original 250cc vehicles with production engine have become increasingly rare.
Technical data
Six cylinders in series; Cast iron engine block; Cylinder head made of an aluminum alloy; Bore × stroke: 82 × 78.8 mm; Displacement: 2496 cc; Single camshaft in the head; two valves per cylinder; Mixture preparation by means of two carburetors Zenith 35/40 INAT; Compression ratio: 9: 1; seven crankshaft main bearings; Maximum power: 96 kW (130 hp) at 5400 rpm; Torque max: 194 Nm at 4000 rpm.
About
Mercedes-Benz M 108 six-cylinder engine
Updated
Saturday, 05 January 2019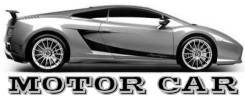 Published date
Saturday, 29 December 2018