McLaren P1
 2013-
Overview
Manufacturer
McLaren Automotive
Production
2013–
Model years
2013
Assembly
Woking, Surrey, England
Body and chassis
Class
Sports car
Body style
2-door coupé
Layout
RMR layout
Related
McLaren MP4-12C
Powertrain
Engine
McLaren M838T twin-turbo 3.8 L V8
Transmission
7-speed dual-clutch
Electric range
10 km (6.2 mi) (combined NEDC)
Dimensions
Kerb weight
1,395 kg (3,075 lb)
Chronology
Predecessor
McLaren F1
The McLaren P1 is a limited production plug-in hybrid supercar by English automotive manufacturer McLaren Automotive. The concept car debuted at the 2012 Paris Motor Show. Deliveries to retail customers began in the UK in October 2013 The entire P1 production of 375 units was sold out by November 2013.
It is considered to be the long-awaited McLaren F1 successor utilizing hybrid power and Formula 1 technology. It does not have the same three seat layout as its predecessor. The design of the headlights is also very similar to the shape of the McLaren logo. Just like the McLaren F1 road car of 1992, the McLaren P1 is a rear-wheel drive, mid-engine design that uses a carbon fibre monocoque and roof structure safety cage concept called MonoCage, which is a development of the MonoCell used in the current MP4-12C and MP4-12C Spider upgrade that came out in early 2012.
Specifications
The P1 features a 3.8-litre twin-turbocharged V8 petrol engine similar to the engine found in the MP4-12C, but tuned to deliver 727 bhp and 719 Nm (531 lb ft) at 7500 rpm. Combined with an in-house developed electric motor, which produces 176 bhp and 260 Nm (192 lb ft), the P1 will have a total power and torque output of 916 PS (903 bhp) and 978 Nm (722 lb ft) respectively. Power is sent to the rear wheels via a seven-speed dual-clutch transmission.
Power for the electric motor is stored in a 324-cell lithium-ion high density battery pack located behind the cabin, developed by Johnson Matthey Battery Systems. The battery can be charged by the engine or through plug in-equipment and can be fully charged in two hours. The car can be operated using either the petrol engine, the electric motor, or with a combination of the two, and has an all-electric range of at least 10 km (6.2 mi) on the combined European drive cycle with a max speed of 217 mph (349 km/h).
The P1 comes with Formula 1 derived features such as the Instant Power Assist System (IPAS), which will give an instant boost in acceleration via the electric motor, a Drag Reduction System (DRS) which operates the car's rear wing, thereby increasing straight line speed, and a KERS. Both of these features (IPAS, DRS) are operated via two buttons on the steering wheel.
The P1 will go from 0 to 100 km/h (62 mph) in 2.8 seconds, 0 to 200 km/h (124 mph) in 6.8 seconds, and 0 to 300 km/h (186 mph) in 16.5 seconds, making it a full 5.5 seconds faster than the McLaren F1. It completes a standing quarter mile in 9.8 seconds at 152 mph (245 km/h). Top speed is electronically limited to 217.5 mph (350 km/h). The P1 weighs 1,395 kg (3,075 lb), giving it a power-to-weight ratio of 647bhp/tonne. The P1 also features bespoke Pirelli P-Zero Corsa tyres and specially developed carbon-ceramic brakes from Akebono. It takes 6.2 seconds to brake from 186 mph (299 km/h) to standstill, during which it will cover 246 metres. From 60 mph (97 km/h), it will cover 30.2 metres.
Production and sales
The production version of the McLaren P1 was unveiled at the 2013 Geneva Motor Show. Production will be strictly limited to 375 units to maintain exclusivity. Pricing starts at US$1,350,000 (€1,030,000 or GB£866,000) but, as of November 2013
, about 75% of P1 customers have opted for some level of unique design from McLaren Special Operations, raising the average sale price of a P1 above US$1.6 million(€1,2 million or GB£1 million). In August 2013 McLaren announced that the supercar destined to the Americas, Asia-Pacific and the Middle East are sold out.The cars destined for Europe were sold out by mid November 2013.
After some delays, production began in October 2013. The production rate is one per day, as it is basically hand-built by a team of 61 individuals. McLaren expected to build 50 P1s by the end of 2013. The first delivery to a retail customer took place at the company's headquarters in Woking, England, in October 2013, and only 12 units have been manufactured by mid November 2013.
Nürburgring performance
McLaren announced a sub-seven minute lap of the Nürburgring Nordschleife, but did not publish the exact time. They are likely to withhold the exact time until after the LaFerrari makes its debut, hence depriving the competition of a target to chase. Frank Stephenson, the P1's designer, was quoted as saying, "The reason we aren't saying is because, say we do a 6min 40sec. Porsche's going to come back in the spring next year and go for a 6min 35sec. They might do it, they might not do it. They might have a crash or a bad incident or whatever. Ferrari can always just say that they've done it on their simulators and they've gone 6min 29sec. Where do you stop? It's like a horsepower or top-speed race. At some point someone has to pull the plug and say we're happy we're under 7 minutes; it's a great time."
However, McLaren did state that the average speed over the lap was 111mph which, based on a 12.93 mile lap length, equates to a lap time of 6 minutes 59.3 seconds, slower than the 6 minutes 57 seconds of the Porsche 918 Spyder.
How do you rate this vehicle ?
Share this page
Voting Top 10
Your "Top 10" Coolest vehicles
About
British cars of the 2010s
Updated
Monday, 16 July 2018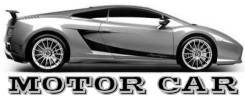 McLaren P1 car history from 2013