McLaren MP4-12C
  2011-
Overview
Manufacturer
McLaren Automotive
Production
2011–
Assembly
Woking, Surrey, England
Designer
Frank Stephenson
Body and chassis
Class
Sports car
Body style
2-door coupé 2-door roadster
Layout
Rear mid-engine, rear-wheel-drive
Powertrain
Engine
McLaren M838T twin-turbo 3.8 L V8
Transmission
7-speed dual-clutch
Dimensions
Wheelbase
2,670 mm (105.1 in)
Length
4,507 mm (177.4 in)
Width
1,909 mm (75.2 in)
Height
1,199 mm (47.2 in)
Kerb weight
1,399 kg (3,084 lb)
The McLaren MP4-12C, also simply called the 12C, is a sports car designed and manufactured by McLaren Automotive. It is the first production car wholly designed and built by McLaren since the McLaren F1 in 1998. The car's final design was unveiled in September 2009, and was launched in mid-2011.
The MP4-12C features a carbon fibre composite chassis, and is powered by a mid-mounted McLaren M838T 3.8-litre V8, twin-turbo engine developing approximately 616 bhp (459 kW; 625 PS) and around 443 lb·ft (601 N·m) of torque. The car makes use of Formula 1-sourced technologies such as "brake steer",where the inside rear wheel is braked during fast cornering to reduce understeer. Power is transmitted to the wheels through a seven-speed seamless Shift dual-clutch gearbox.
A convertible version of the car called the MP4-12C Spider, or simply the 12C Spider, is also available.
Specifications
Design
In 2008, McLaren hired Frank Stephenson as design director for their reborn production car project.
As with the McLaren F1, carbon fibre is used extensively in the vehicle to minimise weight. The MP4-12C weighs 1,301 kg (2,868 lb) dry.
The chassis is based around a F1 style one-piece carbon fibre tub, called the Carbon MonoCell, weighing only 80 kg (176 lb). The MonoCell is made in a single pressing by using a set of patented processes, using Bi-Axial and Tri-Axial carbon fibre multiaxial fabrics produced by Formax UK Ltd. with the MonoCell manufactured by Carbo Tech in Salzburg, Austria This has reduced the time required to produce a MonoCell from 3,000 hours for the F1 and 500 hours for the Mercedes-Benz SLR McLaren, to 4 hours for the MP4-12C.
The car has a conventional two side-by-side seating arrangement, unlike its predecessor the McLaren F1 which featured an irregular three seat formation (front centre, two behind either side). To make up for this however, the car's central console is narrower than in other cars, seating the driver closer to the centre. Interior trim and materials can be specified in asymmetric configuration – known as "Driver Zone".
Engine
The car is powered by the M838T 3.8 litre twin-turbo V8 engine, designed and developed by McLaren in partnership with Ricardo.The design of the engine was based on a racing engine which was designed and developed by Tom Walkinshaw Racing for the IRL Indy Car Championship but never raced. However, other than the 93 mm bore, little of that engine remains in the M838T. It produces 592 bhp (441 kW; 600 PS) and 443 lb·ft (601 N·m) of torque. It has a redline of 8,500 rpm, with 80% of torque available at just 2,000 rpm.When first announced, McLaren claimed that it would have a higher horsepower to carbon dioxide emission ratio than any internal-combustion engine available at the time.
McLaren announced a small number of improvements to become available in October 2012, with the option to be retrofitted to existing cars free of charge. The engine now produces 616 bhp (459 kW; 625 PS) and no change to the CO2 emissions which remain at 279 g/km. This power output has also become standard on the 2013 model.
Transmission
The engine is connected to a seven-speed automatic dual-clutch gearbox made in Italy by Graziano. Dubbed the "Seamless Shift Gearbox" or SSG, the gearbox features a system dubbed "Pre-Cog" that allows the driver to preselect the next gear by lightly tapping the paddle.
Performance
McLaren have stated the MP4-12C can accelerate from 0 to 60 mph (97 km/h) in 2.9 seconds and 0 to 200 km/h (124 mph) in 8.9 seconds. The car has a top speed of 207 mph (333 km/h) and can brake from 200 km/h (124 mph) to a complete stop in under 5 seconds. Braking from 100 km/h (62 mph) to zero can be done in under 30 metres (98 ft), around seven car lengths.
Nomenclature
The name of the new McLaren sports car is MP4-12C. 'MP4' has been the chassis designation for all McLaren Formula 1 cars since 1981. Since 1997, 'MP4' has stood for McLaren Project 4 (from 1981 to 1996, when McLaren's title sponsor was Marlboro, the "M" stood for this), resulting from the merger of Ron Dennis' Project 4 organisation with McLaren. The '12' refers to McLaren's internal Vehicle Performance Index through which it rates key performance criteria both for competitors and for its own cars. The criteria combine power, weight, emissions, and aerodynamic efficiency. The coalition of all these values delivers an overall performance index that has been used as a benchmark throughout the car's development. The 'C' refers to Carbon, highlighting the application of carbon fibre technology to the future range of McLaren sports cars.
Production
Produced at the new £50m McLaren Production Centre, which is located next to the existing award winning McLaren Technology Centre in Surrey, the building is designed to serve as the future production site of McLaren Automotive's road cars. British Prime Minister David Cameron officially opened the building on 18 November 2011.
All of the major components are produced by external contractors, with only final assembly, paint and inspection/shipping occurring at the McLaren Production Centre. Final assembly starts with the MonoCell, around which all components are then placed and fitted.
Variants
Spider
The 12C Spider is a convertible version of the MP4-12C with a retractable hardtop. Because the coupe was designed from the outset with a convertible version in mind, no additional strengthening was needed for the Spider and it weighs only 40 kilograms (88 lb) more than the coupe. McLaren has worked to preserve the coupé's 204 mph (328 km/h) top speed and up to 196 mph (315 km/h) is possible roof down. Meanwhile, the dihedral doors of the coupé are retained.
HS
The McLaren MP4-12C HS is a one-off bespoke project of five cars from the McLaren Special Operations division. The HS stands for "High Sport" and all five cars are owned by one of McLaren's clients. Changes to the HS from the standard MP4-12C include a carbon fibre high down force rear diffuser, wheel arch louvres and a modified airbrake calibration. The HS also has new lightweight wheels with HS style polished spokes and carbon fibre vented rear deck and engine cover vents.
Reports suggest that the HS has a power increase of around 75 hp (56 kW). The five HS were specified in four different colours, with numbers #1/5 and #5/5 finished in Pearl White and #2/5, #3/5 and #4/5 finished in Sapphire Black, McLaren Orange and Volcano Orange respectively.
Can-Am
The McLaren MP4-12C Can-Am Edition is a track-only version based on its GT3 racer. It was unveiled as a design study at the 2012 Pebble Beach Concours d'Elegance, the name is a homage to McLaren drivers Bruce McLaren and Denny Hulme's successes in the Can-Am series in the 1960s to 1970s.
The engine will be derestricted and recalibrated with optimised cooling system, bringing out an extra 30 bhp up to 630 hp. No more than thirty examples will be produced at £375,000.
 GT3
Motorsports
In December 2010, McLaren announced that they would produce a small number of MP4-12C cars in order for them to compete in the FIA Group GT3. McLaren stated that they will provide maintenance for the cars and will begin racing in 2012 with the CRS Racing team. The MP4-12C will be the first car to compete in sportscar racing for the company since the F1 GTR. It received its début with a single car entry for the Spa Francorchamps round of the British GT championship. This was followed by a three car entry in the 2011 Spa 24 Hours. Another car was also entered in the GT cup of the 2011 Macau Grand Prix, driven by Danny Watts.
In March 2012, McLaren readied 25 MP4-12C GT3 cars for a full racing season in the 2012 FIA GT1 World Championship, and its GT drivers tested the car on its Dunsfold test track, the same test track as used in the Top Gear BBC television show. McLaren released several promotional videos for the MP4-12C in the lead up to the racing season, including one of Formula 1 star Lewis Hamilton driving the car at locations in the U.S.
Compared to the road car, the MP4-12C GT3 produces less power with only 493 bhp (368 kW; 500 PS) due to homologation. The car features a new bespoke six-speed gearbox that is 80 kg (176 lb) lighter than the road car's seven-speed, developed with Ricardo. The steering wheel is lifted from the McLaren MP4-24 Formula 1 car
The car took its first victories in the world at the two races of the Circuito de Navarra round of the 2012 FIA GT1 World Championship season being run by Hexis Racing.
McLaren MP4-12C GT3 Technical Specifications
Chassis: Carbon fibre monocell with aluminium front and rear sub-frames
Bodywork: Lightweight carbon fibre body panels
Engine manufacturer: McLaren developed by Ricardo, in conjuction with Mercedes-Benz HPE
Engine designation: M838T
Engine configuration: V8 engine, 90° cylinder angle
Engine type: Twin-turbocharged, 32-valve
Valvetrain: DOHC, four valves per cylinder
Cubic capacity: 3,800 cc (3.8 L; 231.9 cu in)
Bore: 93 mm (4 in)
Stroke: 70 mm (3 in)
Compression ratio: 8.7:1
Turbocharger vendor: Mitsubishi Heavy Industries, BorgWarner, Honeywell Garrett
RPM rev limit: 8500 rpm
ECU: McLaren Electronic Systems interfacing with Bosch ABS and Shiftec transmission control units
Fuel: Unleaded 100 RON/Ethanol E15
Fuel tank capacity: 26.4 imperial gallons (120 litres; 32 US gallons)
Fuel delivery: Fuel injection
Gearbox: Xtrac 6-speed sequential motorsport transmission pneumatically actuated via steering wheel mounted paddles
Clutch: 2-plate carbon-fibre clutch
Differential: Adjustable multi-plate limited-slip differential
Drivetrain: Rear-wheel drive
Drive shafts: Constant-velocity tripod slip-joint shafts
Exhaust: Remus
Spark plugs: Vendor chosen by each manufacturer
Ignition: McLaren CDI
Lubrication: Mobil 1, Gulf, Petronas, Motul dry sump
Length: 4,507 mm (177 in)
Width: 1,910 mm (75 in)
Height: 1,200 mm (47 in)
Wheelbase: 2,760 mm (109 in)
Track width: 1,900 mm (75 in)
Dry weight: 1,100 kg (2,425 lb) excluding driver, fuel and all lubricants
Total weight: 1,250 kg (2,756 lb) including driver, fuel and all lubricants
Power output: Detuned to 493 hp (368 kW; 500 PS) to comply with the Balance of Performance regulations
Steering: Electro-hydraulic power assisted steering
Brakes: AP Racing front-6 piston monoblock calliper, iron ventilated disc
Suspension: McLaren/Koni double wishbone adjustable for ride height camber and toe
Torque: Approx. 600 N·m (440 ft·lbf) @ 3000-7000 rpm
Wheels: APP Tech, forged aluminium MESL TPS system compatible
Front wheel: 8.5 x 19 inches
Rear wheel: 11 x 20 inches
Tyres: Michelin Pilot, Pirelli P Zero, Yokohama Advan radial slick dry and treaded rain tyres
Front tyre: 235/35 – 19
Rear tyre: 305/30 – 19
Steering wheel: McLaren's Lewis Hamilton developed MP4-24 steering wheel
Racing seats: Sparco
Safety equipment: Sabelt/Sparco/Takata 6-point seat belt, HANS device
In Film and Television
 McLaren MP4-12C Top Gear bbc tv program
2013 McLaren 12C Spider in Top Gear,
How do you rate this vehicle ?
Share this page
Voting Top 10
Your "Top 10" Coolest vehicles
About
British cars of the 2010s
Updated
Monday, 16 July 2018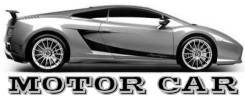 McLaren MP4-12C history from 2011