Mazda6 Atenza
First generation
2002–2008

Production
2002–2008
Body style
4-door saloon 5-door Estate 5-door hatchback
Platform
Mazda GG platform
Engine
1.8 L MZR I4 *L8 2.0 L MZR I4 *LF 2.3 L MZR I4 *L3 3.0 L MZI V6 2.0 L MZR-CD Diesel * Denotes European Engine Code
Transmission
4-speed Sport automatic 5-speed automatic 5-speed manual 6-speed automatic 6-speed manual
Wheelbase
105.3 in (2,675 mm)
Length
Saloon and hatchback: 4,745 mm (186.8 in) Estate: 4,770 mm (187.8 in)
Width
1,781 mm (70.1 in)
Height
Saloon and hatchback: 1,440 mm (56.7 in) Estate: 1,455 mm (57.3 in)
Related
Ford Edge Ford Fusion Lincoln MKX Lincoln MKZ Lincoln Zephyr Mazda CX-9 Mercury Milan
The model lineup consists of a four-door sedan, a five-door hatchback and a five-door Estate, marketed in North America as the "Sport Sedan", "5-Door" and "Sport Wagon", respectively. In Australia, the lineup starts with Limited, available only as a saloon. Then comes the Classic, available in saloon, hatch or estate. The Luxury model is next available in saloon and hatch versions. Topping the range is the Luxury Sports model, available only as a hatch. In New Zealand the lineup consisted of 2.0L GLX (saloon only), 2.3L GSX (saloon, hatch, and estate), and the range-topping 2.3L Limited (saloon and hatch). The lead stylist for this model generation was Moray Callum.
When it arrived in North America, it was first sold as a 2003 model in the United States and as a 2004 model in Canada. In Europe, the luxury sports model was available as a 220 hp (160 kW) direct injection turbodiesel ("DITD") estate up until 2007. As of 2008, the European Mazda catalog lists only the "Sport" version of the 246 hp (183 kW) turbodiesel estate, while the "Luxury Sport" version has been dropped.
Drivetrain combinations include the Mazda MZR engine in configurations of 1.8 L (L8-DE), 2.0 L (LF-VE) and 2.3 L (L3-VE), initially with a five-speed manual or four-speed automatic transmission (with sequential-automatic option, dubbed the "Four-Speed Sport AT"). In the US domestic market a 3.0 L Duratec 30 V6 engine is also available with a five-speed manual or five-speed automatic (with sequential-automatic option, dubbed the "5-Speed Sport AT"). European and Australian versions also feature a four-cylinder turbodiesel that comes with a six-speed manual transmission and produces significantly more torque than the V6, with much improved fuel economy.
In North America, the 5-speed automatic optional on the V6 models is replaced by an Aisin 6-speed automatic for 2005 model year. The four-cylinder model receives a Jatco five-speed automatic in the following year. Power is directed to the front wheels in most markets, although full-time all-wheel-drive models are available in Japan, Europe and Australia. Not all configurations are available in all areas - for example, the Mazda 6 as released in Australia is available in 2.3L four-cylinder guise only, while the 626 which it replaced was available with a choice of four- or six-cylinder engines. The MZI V6 engine was only fitted to vehicles manufactured at Flat Rock, Michigan and destined for the US and Canadian domestic markets.
Just as before the Mazda 626 was renamed to Mazda6 Atenza, Ford continues to use the Mazda's G-series platform for the basis of a number of its CD3 platform coded vehicles, including the Ford Fusion, Mercury Milan, Lincoln Zephyr/MKZ, Lincoln MKX, and a range of SUVs and minivans. Ford also plans to offer a hybrid powertrain on the platform. The official Mazda chassis codes are GG (saloon/hatch) and GY (estate) series - following the 626/Capella in its GF/GW series.
Mazda's Hofu plants in Yamaguchi Prefecture, Japan produce the Mazda6 for international markets. In North America, Mazda 6 production is handled at the AutoAlliance International plant which is a joint venture between Ford and Mazda. The first Mazda 6 rolled off this Flat Rock, Michigan assembly line on October 1, 2002, one month after 626 production ended. There are also satellite plants building Mazda 6 models in China and Thailand for their respective local markets.
Basic equipment
The basic equipment standard across all versions of the Mazda 6 Saloon (02-07).
3x3 point rear seat belts
ABS
Alarm
Alloy wheels
Audio remote
Body coloured bumpers
Climate control
Cloth seat trim
Cruise control
Driver`s airbag
Electric mirrors
Front electric windows
Heated mirrors
Height adjustable drivers seat
Isofix child seat anchor points
Lumbar support
PAS
Passenger`s airbag
Rear electric windows
Remote locking
Side airbags
Space saver spare wheel
Steering wheel rake adjustment
Steering wheel reach adjustment
In September 2005, all Australian Mazda 6's received a facelift which included a feature upgrade, 5-speed auto and 6-speed manual transmissions, standard 16- or 17-inch alloy wheels and minor bodywork upgrades.
In China, the Mazda6 is used as the base for the FAW Benteng, also known as Besturn or Hongqi C301, manufactured by the First Automobile Works in Jilin Province.
 
Spec
Info
Mazda 6 Hatchback (2002 - 2007) Specs & Dimensions

 
Engine
Power
(bhp)
0-60 mph
(secs)
Fuel Economy
(mpg)
Insurance
Group
Road Tax
(per annum)
Length
(mm)
 
1.8 Petrol
118
10.6
36
17
£270
4,680
 
2.0 D (121ps) Diesel
119
10.3 - 10.6
43 - 47
20
£185 - £210
4,680

 
Engine
Power
(bhp)
0-60 mph
(secs)
Fuel Economy
(mpg)
Insurance
Group
Road Tax
(per annum)
Length
(mm)
 
1.8 Petrol
118
10.6
36
17
£270
4,680
 
2.0 D Diesel
119
10.3
47
20
£185
4,680

 
Engine
Power
(bhp)
0-60 mph
(secs)
Fuel Economy
(mpg)
Insurance
Group
Road Tax
(per annum)
Length
(mm)
 
2.0 Petrol
144
9.6
35
21
£270
4,680

 
Engine
Power
(bhp)
0-60 mph
(secs)
Fuel Economy
(mpg)
Insurance
Group
Road Tax
(per annum)
Length
(mm)
 
1.8 Petrol
118
10.6
36
17
£270
4,680
 
2.0 (147ps) Petrol
144
9.6 - 10.6
32 - 35
20
£270 - £295
4,680
 
2.0 D (121ps) Diesel
119
10.3 - 10.6
43 - 47
20 - 21
£185 - £210
4,680
 
2.0 D (136ps) Diesel
134
10.3
43
22
£210
4,680
 
2.0 D (143ps) Diesel
140
9.2
47
20
£185
4,680
 
2.0 Petrol
139
9.6 - 11.4
32 - 34
20
£270 - £295
4,680

 
Engine
Power
(bhp)
0-60 mph
(secs)
Fuel Economy
(mpg)
Insurance
Group
Road Tax
(per annum)
Length
(mm)
 
2.0 D (136ps) Diesel
134
10.3
43
22
£210
4,680
 
2.0 D (143ps) Diesel
140
9.2
47
23
£185
4,680
 
2.3 Petrol
163
8.7
31 - 32
23
£295
4,680

 
Engine
Power
(bhp)
0-60 mph
(secs)
Fuel Economy
(mpg)
Insurance
Group
Road Tax
(per annum)
Length
(mm)
 
2.0 Petrol
144
9.6
35
20
£270
4,690

 
Engine
Power
(bhp)
0-60 mph
(secs)
Fuel Economy
(mpg)
Insurance
Group
Road Tax
(per annum)
Length
(mm)
 
2.0 (147ps) Petrol
144
9.6 - 10.6
32 - 35
21
£270 - £295
4,680
 
2.0 D (121ps) Diesel
119
10.6
43
21
£210
4,680
 
2.0 D (136ps) Diesel
134
10.3
43
22
£210
4,680
 
2.0 D (143ps) Diesel
140
9.2
47
23
£185
4,680
 
2.0 Petrol
139
9.6 - 11.4
32 - 34
21
£270 - £295
4,680

 
Engine
Power
(bhp)
0-60 mph
(secs)
Fuel Economy
(mpg)
Insurance
Group
Road Tax
(per annum)
Length
(mm)
 
2.0 D Diesel
140
9.2
47
23
£185
4,680
 
2.0 Petrol
144
9.6
35
21
£270
4,680

 
Engine
Power
(bhp)
0-60 mph
(secs)
Fuel Economy
(mpg)
Insurance
Group
Road Tax
(per annum)
Length
(mm)
 
2.3 Petrol
163
8.7
31
23
£295
4,680

Mazda 6 Estate (2002 - 2007) Specs & Dimensions

 
Engine
Power
(bhp)
0-60 mph
(secs)
Fuel Economy
(mpg)
Insurance
Group
Road Tax
(per annum)
Length
(mm)
 
2.0 Petrol
139
9.6
34
20
£270
4,700

 
Engine
Power
(bhp)
0-60 mph
(secs)
Fuel Economy
(mpg)
Insurance
Group
Road Tax
(per annum)
Length
(mm)
 
2.0 (147ps) Petrol
144
9.6
35
20
£270
4,700
 
2.0 D (121ps) Diesel
119
10.6 - 10.7
42 - 46
20
£210 - £230
4,700
 
2.0 Petrol
139
9.6
34
20
£270
4,700

 
Engine
Power
(bhp)
0-60 mph
(secs)
Fuel Economy
(mpg)
Insurance
Group
Road Tax
(per annum)
Length
(mm)
 
2.0 Petrol
159
10.6
26
23
£295
4,700

 
Engine
Power
(bhp)
0-60 mph
(secs)
Fuel Economy
(mpg)
Insurance
Group
Road Tax
(per annum)
Length
(mm)
 
4.0 Petrol
166
8.7
26
23
£295
4,700

 
Engine
Power
(bhp)
0-60 mph
(secs)
Fuel Economy
(mpg)
Insurance
Group
Road Tax
(per annum)
Length
(mm)
 
2.0 (147ps) Petrol
144
9.6
35
20
£270
4,700
 
2.0 D (136ps) Diesel
134
10.4
44
22
£230
4,700
 
2.0 D (143ps) Diesel
140
9.5
46
22
£210
4,700
 
2.0 Petrol
139
9.6 - 11.6
31 - 34
20
£270 - £295
4,700

 
Engine
Power
(bhp)
0-60 mph
(secs)
Fuel Economy
(mpg)
Insurance
Group
Road Tax
(per annum)
Length
(mm)
 
2.0 (147ps) Petrol
144
9.6 - 10.7
32 - 35
21
£270 - £295
4,700
 
2.0 D (136ps) Diesel
134
10.4
44
22
£230
4,700
 
2.0 D (143ps) Diesel
140
9.5
46
23
£210
4,700
 
2.0 Petrol
139
9.6 - 11.6
31 - 34
21
£270 - £295
4,700

 
Engine
Power
(bhp)
0-60 mph
(secs)
Fuel Economy
(mpg)
Insurance
Group
Road Tax
(per annum)
Length
(mm)
 
2.3 Petrol
163
-
31
23
£295
4,700

Mazda 6 Saloon (2002 - 2007) Specs & Dimensions

 
Engine
Power
(bhp)
0-60 mph
(secs)
Fuel Economy
(mpg)
Insurance
Group
Road Tax
(per annum)
Length
(mm)
 
1.8 Petrol
118
10.4
36
17
£230
4,680
 
2.0 (147ps) Petrol
144
9.4
36
20
£270
4,680
 
2.0 Petrol
139
9.4 - 10.7
32 - 34
20
£270 - £295
4,680
 
2.0d (136ps) Diesel
134
10.1
43
22
£210
4,680
 
2.0d (143ps) Diesel
140
9.2
47
-
£185
4,680

 
Engine
Power
(bhp)
0-60 mph
(secs)
Fuel Economy
(mpg)
Insurance
Group
Road Tax
(per annum)
Length
(mm)
 
2.0 (147ps) Petrol
144
9.4 - 10.4
32 - 36
21
£270 - £295
4,680
 
2.0 Petrol
139
9.4 - 10.7
32 - 34
21
£270 - £295
4,680
 
2.0d (136ps) Diesel
134
10.1
43
22
£210
4,680
 
2.0d (143ps) Diesel
140
9.2
47
22
£185
4,680

 
Engine
Power
(bhp)
0-60 mph
(secs)
Fuel Economy
(mpg)
Insurance
Group
Road Tax
(per annum)
Length
(mm)
 
2.0d (136ps) Diesel
134
10.1
43
22
£210
4,680
 
2.3 Petrol
163
8.7
31
23
£295
4,680
Info
Specifications
Equipment included on some trim levels

Air conditioning
Audio remote
CD
CD Multichanger
Climate control
Cloth seat trim
Cruise control
Electric driver`s seat
Electric sunroof
Folding rear seats
Headlight washers
Height adjustable drivers seat
Lumbar support
Metallic Paint
Partial leather seat trim
Roof rails
Steering wheel reach adjustment
Traction control
About
Mazda 6 Atenza First gen (2002-08)
Updated
Tuesday, 02 January 2018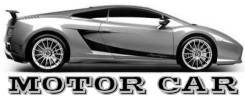 Mazda 6 Atenza First generation
You are here:
Vehicles A-Z

M

Mazda