Mazda 929 5th generation
 (1991 to 1996)
Also called
Mazda 929 Serenia Mazda Sentia Ẽfini MS-9
Production
1991–1996
Body style
4-door sedan
Platform
Mazda HD platform
Engine
2.5 L J5 V6 3.0 L JE V6 3.0 L JE-ZE V6
Transmission
4-speed automatic
Wheelbase
112.2 in (2,850 mm)
Length
193.7 in (4,920 mm)
Width
70.7 in (1,796 mm)
Height
54.9 in (1,394 mm)
Designer(s)
Dori Regev, Shunji Tanaka (1989)
 The HD generation of the 929 appeared in June 1991, with the smaller four-cylinder engines dropped in favour of V6 engines only. It was sold as the
Mazda
Sentia in Japan but was also available as the
Ẽfini MS-9
under Mazda's ill-fated diversification plan. There was no longer a rotary-engined sedan version, and the Cosmo got a new platform as well. In Canada, the car was known as the
929 Serenia
.
The Mazda 929 was available with ABS, full electrics, cruise, 4WS, 4WD (in some markets), as well as a 'solar vent' that vents the heat from the car.
The Sentia continued for one more generation, but importation of the 929 to North America stopped in 1995 with the front-wheel drive Mazda Millenia remaining at the top of the company's lineup. The 929 was withdrawn from North America due to a lack of interest in non-luxury brand Japanese imports of this size, evidenced by the withdrawal of the Toyota Cressida in 1992. For North America, it was the last remaining mainstream rear-wheel drive sedan with a V6 engine, though smoother straight-six designs continued in European cars until the Chrysler 300 was unveiled in 2005.

During the early 1990s Mazda had considered introducing its own luxury brand, Amati, to compete with Lexus, Infiniti and Acura but later withdrew their plans. The 929 was replaced by the Mazda Millenia as the flagship sedan, but the Millenia is front-wheel drive. 929 Serenia sales ended in Canada after the 1994 model year, and the United States followed suit in the 1995 model year.
Engines:
2.5 L J5 V6
3.0 L (2,954 cc) JE V6, SOHC, 160 hp (118 kW)/180 lb·ft (245 N·m)
3.0 L (2,954 cc) JE26 V6, DOHC, 205 hp (151 kW)/200 lb·ft (272 N·m)
About
Mazda 929 5th gen (1991-1996)
Updated
Tuesday, 02 January 2018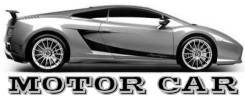 Japanese cars Mazda 929 5th generation
You are here:
Vehicles A-Z

M

Mazda