Maserati 3500 GT
1957 to 1964
Overview
Manufacturer
Maserati
Production
1957–1964
Designer
Carrozzeria Touring (Coupé) Giovanni Michelotti of Vignale (Spyder)
Body and chassis
Class
Grand Tourer
Body style
2+2 coupé, 2-seat spyder
Layout
FR layout
Chassis
Welded tubular construction (Superleggera)
Powertrain
Engine
3485.3 cc Inline-Six, Three twin-choke 42 DCOE Weber carburettors (1957-1960), Lucas direct fuel injection (1961-1964)
Transmission
ZF 4 speed and reverse (5-speed from 1961), Rear wheel drive
Dimensions
Wheelbase
2,600 mm (100 in) (Coupé) 2,500 mm (98 in) (Spyder)
Length
4,780 mm (188 in) (Coupé) 4,450 mm (175 in) (Spyder)
Width
1,760 mm (69 in) (Coupé) 1,635 mm (64.4 in) (Spyder)
Curb weight
1,440 kg (3,200 lb)
 Maserati 3500 series was to replace the A6G2000 with a faster, more practical, and more popular model, the Orsi organisation directed Ing. Alfieri to design a new car around a detuned derivative of the 350S sports-racing engine. The result was the 3500, which went on sale in 1958, and which was to be made in higher tune, and with different body styles, until 1964. Even then the six-cylinder engine would be used in other Maseratis built in later years.
The chassis was much the same in general layout as that used on previous Maserati road cars, and had definite affinities to the general layout of other current Italian models. The skeleton was a tubular frame, though in the case of this particular Maserati there was also a goodly modicum of pressed steel stiffening and torsional members.
As with Ferrari, Maserati considered that nothing more ambitious was required for the rear suspension than a live axle and half-elliptic leaf springs, just so long as that was controlled by radius arms. Mechanically, however the 3500 was something of an 'assembled' car, for the twin-cam 3485cc engine was backed by a four-speed ZF gearbox and by a Salisbury axle, with Alford and Alder suspension, Girling brakes, and many other proprietary items. There was no gainsaying the 3500's performance, however. Even in its initial tune, it was offered with a massive 230bhp (net), and this was before the Lucas fuel-injection, which was to characterise this model, was introduced in the early 1960s.
There was a whole variety of coachwork on offer, from the usual Maserati-linked body building houses, but from the end of the 1950s the vast majority of all coupes were supplied by Touring, and almost all the open Spiders came from Vignale. Although strictly not applicable to this volume, it is worth noting that the 3500 evolved into the Sebring in 1962, that the similar Mistral followed from 1963, and that the last of all was built in 1970.
 
There were two distinct types, the 3500GT and the 3500GTI, the 'I' indicating that Lucas fuel-injection was fitted; the first GTIs were delivered in 1962. Right from the start, by previous Maserati standards, the 3500 was popular. In the first full year, 1958 122 cars were sold, and in 1959 this rose steeply to 200 cars. In 1960, the last year covered by this survey, 454 cars were produced, and this was still not the peak of demand, which actually came in 1961. In twelve years, more than 3600 of all types (up to and including the Mistral) were built, and there were well over 2000 cars called, simply, 3500s, in six years.
Specification
Engine and transmission: Six-cylinders, in-line, with twin overhead camshaft cylinder head. Bore, stroke and capacity 86 x 100mm., 3485cc. Maximum power (original version) 230bhp (net) at 5500rpm.; maximum torque 2531b.ft. at 3500rpm. Four-speed manual gearbox in unit with engine. Hypoid bevel final drive.
Chassis: Front engine, rear drive. Separate steel chassis frame, with tubular side and cross-bracing members, and pressed steel scuttle and wheel arch support pressings. Independent front suspension by coil springs, wishbones and anti-roll bar. Recirculating ball steering. Suspension of rear live axle by half-elliptic leaf springs and torque arms. Four-wheel drum brakes; front wheel disc brakes for 1960 models.
Bodywork: Variety of two-door coachwork, coupe or spider, with light-alloy or steel panels, according to style, in two-seat or 2+2 seater layouts. Typical dimensions: Length 15ft. 9in.; width 5ft. 8in.; height 4ft. 3in. Unladen weight 28001b.
Performance: (Manufacturer's claim) Maximum speed 142mph.
Technical
Maserati 350S-derived straight-six cylinder, DOHC 3485 cc litre 42 DCOE Weber carburetor engine (220 bhp at 5500 rpm),
mechanical Magneti-Marelli ignition, dual spark plugs and dual fuelpump
4-speed ZF S4-17 gearbox (2.98:1, 1.99:1, 1.34:1, 1:1),
Girling 12" turbofinned drum brakes front and rear
Borg & Beck-made single-plate dry clutch,
live rear axle, differential (mechanics) by Salisbury,
suspension by Alford & Alder: Front wishbone and coil-springed suspension; rear semielliptic springs.
16" steel wheels with 6.5" Pirelli Cinturato diagonal tires.
About
Maserati 3500 GT 1957 to 1964
Updated
Tuesday, 07 May 2019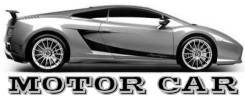 Published date
Wednesday, 18 December 2013