Duesenberg Model X
(1927)
The Duesenberg Model X, a derivative of the Straight Eight, had a short production run between the model "A" and "J" in 1927. About twelve were built.
The engine would be derived from the Model A as well, but the 260-cu.in. inline eight-cylinder would receive a revised intake, a new valvetrain, different pistons and a new crankshaft, all of which raised output from 88 horsepower. to 100 horsepower,
The Model X had an engine with the same bore and stroke as the Straight Eight but with a non-crossflow head.  The chassis had a wheelbase of 135 inches (3,400 mm).
The Model X automobiles avalable in Boat tail Roadster, dual-cowl phaeton, sedan and limousine body styles few be sold before the remaining Model X frames were scrapped or used to build the new Model J frames.
1927 Duesenberg model-X Dual Cowl Phaeton
How do you rate this vehicle ?
Share this page
Voting
Coolest vehicles: Highest rating
About
Published date
Tuesday, 11 September 2018
American cars of the 1920s
Updated
Sunday, 21 October 2018
Duesenberg Model X (1927)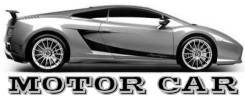 Duesenberg Model X history from 1927