1995
Overview
Manufacturer
ItalDesign
Production
1995
1 built (prototype)
Assembly
Sant'Agata Bolognese, Italy
Designer
Giorgetto Giugiaro
Body and chassis
Class
Sports car
Body style
2-door coupé
2-door spyder
Layout
RMR layout
Powertrain
Engine
3.9 L V10
Transmission
6-speed manual
Dimensions
Wheelbase
2,522 mm (99.3 in)
Length
4,390 mm (172.8 in)
Width
1,900 mm (74.8 in)
Height
1,222 mm (48.1 in)
1,220 mm (48.0 in) (Spyder)
Curb weight
1,290 kg (2,844 lb)
Lamborghini Calà, also known as the Italdesign Calà, was a concept car designed for Lamborghini by Italdesign Giugiaro. It was first shown at the 1995 Geneva Motor Show. It was a completely functional prototype that never made it into production.
The Calà was designed to fill Lamborghini's need for a replacement for the Jalpa, which discontinued production in 1988 at the behest of then owners of the company, Chrysler. In 1994 Chrysler sold Lamborghini to Megatech, the Calà design took shape, but when Megatech sold Lamborghini to the Volkswagen Group in 1998, the concept was shelved. The Jalpa replacement would not be found in Lamborghini's lineup until 2003, with the release of the Lamborghini Gallardo.
The Calà was powered by a mid-mounted V10 engine, which produced 400 hp (300 kW), mated to a 6-speed transmission that drove the rear wheels. Top speed was estimated at 181 mph (291 km/h).
About
Lamborghini Calà concept (1995)
Updated
Thursday, 04 January 2018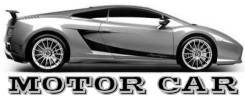 Lamborghini Calà Concept car history from 1995
You are here:
Vehicles A-Z

L

Lamborghini