Koenigsegg Regera
Koenigsegg Regera from 2016 
Manufacturer
Koenigsegg Automotive AB
Assembly
Ängelholm, Sweden
Designer
Body and chassis
Class
Hypercar
Body style
2-door targa top
Layout
Rear mid-engine, rear-wheel-drive
Powertrain
Engine
5.0 L twin-turbo V8
Electric motor

2 YASA 750 R motors
1 YASA P400 motor

Transmission
1-speed fixed gear (2.73:1 ratio)
Battery
4.5 kW·h liquid-cooled lithium-ion battery
Electric range
35 km (22 mi)
Dimensions
Wheelbase
2,662 mm (104.8 in)
Length
4,560 mm (179.5 in)
Width
2,050 mm (80.7 in)
Height
1,110 mm (43.7 in)
Kerb weight
1,590 kg (3,510 lb)
The new Koenigsegg Regera is specifically designed to be a luxury Megacar alternative to Koenigsegg's traditional cars.Only 80 units will be built, all of which have already been sold, each costing approximately US$1.9 million. The Regera was created and designed to be a more practical, luxurious, grand touring alternative to the rest of Koenigsegg's lightweight hypercar lineup, including the Agera RS and the One:1. Koenigsegg states that the Regera will be the most powerful and fastest accelerating production car ever. The introduction of the Regera resulted in Koenigsegg, for the first time ever, simultaneously having two models in production.
Development
The Regera was designed with a combination of the CATIA software suite and Autodesk Inventor, with AutoCAD Electrical being primarily used to redesign the vehicle's electrical systems from past Koenigsegg models. According to Koenigsegg Technical Director Jon Gunner, the Regera makes use of several power nodes to connect wiring throughout the vehicle compared to the single power node of previous models, which saves weight.
Koenigsegg uses 3D printing technologies to manufacture many parts of the Regera. This includes static components like details in the interior of the car under the upholstery and the large electrical exhaust port at the rear of the car, as well as dynamic components like the variable-geometry turbocharger in the engine. This allowed Koenigsegg to better tune air flow through the turbos and achieve a more complex inner housing shape than possible with conventional methods.
Specifications
The Regera is a two-door coupé with a detachable targa top that can be stowed in the boot. It is the first hybrid car to be produced by Koenigsegg, as well as the first vehicle to use their Direct Drive System for power delivery. As the company's 'grand touring' oriented offer in their two-car lineup, the Regera focuses more on interior luxury and road performance instead of hardcore track performance like the Agera.
Performance
The Regera has a claimed, electronically limited top speed of 410 km/h (255 mph). It is capable of reaching 100 km/h (62 mph) in 2.7 seconds, 300 km/h (186 mph) in 10.9 seconds, and attaining a speed of 400 km/h (249 mph) in 20 seconds. Koenigsegg also claims that the acceleration from 150–250 km/h (93–155 mph) requires 3.9 seconds.
The Koenigsegg Regera has a power to weight ratio of 0.7 kW (0.94 hp) per kilogram, and the combined ICE and electric motors produce the highest combined peak torque output of any other production car, at 2,000 N⋅m (1,500 ft⋅lb).
CHASSIS
Carbon fiber with aluminum honeycomb, with centrally integrated fuel tank and battery storage
Monocoque torsional rigidity: 65,000 Nm/degree
Weight including tanks: 75 kg
Electronically adjustable ride height, fully independent per wheel
Fully machined aircraft aluminum uprights, with SKF LeMans specification
150mm angle contact ball bearings
GKN hollow/gun-drilled drive shafts
Koenigsegg Z-style progressive and lightweight anti-roll bars front and rear
Powertrain
1100 Hp of combustion engine power on 91 octane DIN or 95 octane RON (a bit more on E85)
1250 Nm of combustion engine torque
700 Hp of electric propulsion
900 Nm of electric torque
4.5 kWh 800 Volt, flooded liquid cooled battery pack
Over 1500 hp or 1.11 MW
Over 2000 Nm of torque
Dry weight 1470 kg
1,590 kg curb weight (including all liquids and full fuel tank)
The Regera produces a reported total of 1,822 PS (1,340 kW; 1,797 hp) through a hybrid powertrain. As in general, the Regera's internal combustion engine (ICE) produces its greatest power only at high RPMs; however, due to the fixed gear, this corresponds to very high speeds. Power at low speeds is filled in by the electric motors, giving a maximum combined mechanical output of 1,500 PS (1,100 kW; 1,500 hp) and 2,000 N⋅m (1,475 lb⋅ft) of torque.
Internal combustion engine
Koenigsegg twin turbo aluminum 5,0L V8,
4 valves per cylinder, double overhead camshafts, dry sump lubrication
Compression: 9.3:1
Bore: 92 mm Stroke: 95.25 mm
Twin ceramic ball bearing turbo chargers with Koenigsegg patented backpressure
reduction system, 1.4 bar boost pressure
Active hydraulic engine mounts
Dry sump lubrication
Carbon fiber intake manifold with optimized intake tracts
Total engine weight: 189 kg
Power output – Premium gasoline –
820kW (1100Hp) at 7800 rpm – redline at 8250 rpm
Torque: 1000 Nm from 2700 to 6170 rpm
Max torque – 1280 Nm at 4100 rpm
The ICE is a mid-rear mounted, in-house developed, twin-turbocharged V8 engine with a 5.0-litre capacity. It has four valves per cylinder, each with a bore and stroke of 92 mm × 95.25 mm (3.62 by 3.75 inches) and a compression ratio of 9.3:1. The engine utilizes dry sump lubrication and dual overhead camshafts, and has a bank angle of 90º. It produces 820 kW (1,100 hp; 1,115 PS) at 7,800 rpm and 1,280 N⋅m (944 lb⋅ft) at 4,100 rpm.
Electric motor Drive
870 Nm and 525 kW (700hp) with torque fill and torque vectoring functionality.
800V 4.5kWh liquid cooled battery pack; total weight 75kg.
The ICE works in conjunction with three YASA electric motors with a total capacity of 520 kW (707 PS; 697 hp)
 and 900 N⋅m (664 lb⋅ft) of torque. One 215 hp (160 kW; 218 PS) YASA 400 Motor Generator Unit mounted on the crankshaft acts as starter and generator and supplies torque fill; and two 241 hp (180 kW)  YASA 750 wheel-shaft mounted electric motors drive each rear wheel and provide torque vectoring and manages traction. The electric motors are powered by a 4.5 kWh, 800 volt, 75 kg liquid cooled battery pack developed by Rimac Automobili, making it the first 800-volt production car. Koenigsegg claims that the battery pack is the most power-dense battery pack ever created for a production car.
Under braking, the kinetic energy recovery system in the Regera can regenerate up to 150 kW of power to recharge the battery during operation.
Transmission
Koenigsegg Direct Drive (KDD)
Christian von Koenigsegg invented the Koenigsegg Direct Drive System (KDD), and it was developed for the Regera by the Koenigsegg Advanced Engineering Team. The KDD system effectively eliminates the need for a transmission and allows for pure EV (electric vehicle) mode. The Regera doesn't have a traditional multi-gear transmission but instead features a single-speed fixed-gear transmission, often called a direct drive, with a 2.73:1 reduction ratio, meaning the crankshaft mounted on the ICE will rotate 2.73 times for every 1 time that the output shaft of the direct drive mechanism will rotate. At speeds below 30 mph, the wheel shaft electric motors mostly propel the car through the use of a hydraulic coupling that lets the ICE and the crankshaft mounted electric motor slip. In reverse, only the wheel shaft electric motors propel the car. Above 30 mph, the RPM of the crankshaft mounted electric motor and internal combustion engine are proportional to wheel speed through locking of the hydraulic coupling. However, in the first driving footage from the Regera, Christian von Koenigsegg described and demonstrated how the Regera features a steering wheel mounted paddle that simulates a traditional downshift by initiating slip of the hydraulic coupling connecting the crankshaft to the output shaft. This results in higher RPM of the ICE and the crankshaft mounted electric motor and therefore higher power at lower speeds than what would have been possible if the coupling would have been locked at all times. Koenigsegg reported that the omission of a gearbox and addition of electric motors and battery only added 88 kg (194 lb) compared to what the Regera would have weighed with the same combustion engine but a 7-speed dual-clutch transmission (DCT) and no electric motors or batteries.
BRAKES
Front: – Ventilated ceramic discs Ø397 mm, 40 mm wide 6-piston
Rear: – Ventilated ceramic discs Ø380 mm, 34 mm wide 4-piston
Koenigsegg calipers with ceramic pistons
Koenigsegg calipers
Power-assisted
Wheels
Koenigsegg 2nd generation Aircore™ Superlight carbon fiber wheels with centre locking
Front: 19" x 9.75"
Rear: 20" x 12.5"
TIRES
Dedicated Michelin Supersport
Unidirectional with asymmetric thread pattern
Front: 275/35 – 19" (Y)
Rear: 345/30 – 20" (Y)
Optional dedicated Michelin Cup2 tires
The Regera has carbon-fibre wheels with diameters of 19 inches at the front and 20 inches at the rear with center-lock wheel nuts. The tires are Michelin Pilot Sport 4S' with codes of 275/35 ZR 19 (100Y) for the front and 345/30 ZR 20 (106Y) for the rear.Optional dedicated Michelin Pilot Sport Cup 2 tires are also available. The brakes are ventilated carbon-ceramic discs, with a diameter of 397 mm and six-piston calipers at the front along with a diameter of 380 mm and four-piston calipers at the rear.
Aerodynamics
Foldable active rear wing (top mounted)
Active independent front flaps
Active ride height front and rear
Active damping
Total down force at 250 km/h 450Kg
Like its other production counterparts, the Regera is equipped with active aerodynamics for optimized downforce. At the rear is a foldable hydraulic wing, and at the front are active flaps that can modify the flow of air under the car.Before the 2018 Geneva Motor Show, Koenigsegg revealed the optional 'Ghost' aerodynamics package for the Regera. This package widens the front spoiler, adds canards to the front fenders, and adds fixed winglets to the rear quarter panels. Koenigsegg claims that, with the Ghost package installed, the downforce of the Regera is "increased by more than 20 percent".
EQUIPMENT Features
Smart airbags, detachable storable hardtop with lightweight roof, power windows, robotized and soft closing hoods and doors. Adjustable pedals and steering column, leather interior with Regera style stitching, electronically 6-way adjustable carbon sport seats with memory foam, carbon ceramic brakes with Sport ABS, KES (stability), Active Chassis with hydraulic lifting system, Satnav, LifePo4 battery, MP3 player, Apple CarPlay, USB connection, climate control, digital warning and info system, G sensor, alarm, tyre monitoring system, leather carpets, roof storage bag, car cover, electric handbrake, power folding wing mirrors, Titanium exhaust system.
Interior features
The Regera will include added insulation to help add to the luxury by reducing cabin noise caused by the wind and powertrain along with 8-way electrically adjustable memory foam seats included as an added luxury item over previous models. The Regera will also include many new technical features such as a Neonode 9-inch infrared information and entertainment system, a complete camera system with recording capabilities (front, inner, and rear), Apple CarPlay, a new sound system, ambient lighting, and 4G and Wi-Fi connectivity. It will also feature front and rear parking sensors.
The wireless connectivity capabilities of the Regera allow for Koenigsegg to send over-the-air firmware and software updates to each car as necessary. This allows for the remote modification of parameters such as the power band of the electric motors or throttle response without the need for physical work on the car.
The Regera will feature active engine mounts for the ICE and transmission to rest on. The engine mounts are designed to stay soft at lower speeds, significantly reducing vibrations and engine noise, adding to the luxury effect of the vehicle. While driving more aggressively or at higher speeds, the engine mounts will firm up, giving greater lateral response to the driver.
Exterior features
The day-time running lamps on the Regera were designed to resemble a constellation, with the carbon-fibre background resembling the night sky. In addition, the headlamps can actively vent out condensation through two small fans installed in each lamp. Koenigsegg claims that the Regera is the first "fully-robotized" car. The vehicle features hydraulic pumps and accumulators to control the active front and rear wings, as well as active chassis control and lifting. Hydraulic lifters were added to the already existing pumps and accumulators to allow for all body panels on the vehicle to be remotely operated.
The Regera uses a fishtail-style dual exhaust system designed by Akrapovič constructed of titanium, Inconel, and stainless steel. The large central exhaust pipe under the charging port is not used to vent exhaust from the ICE, rather, it expels hot air from the cooling system for the batteries and electronics in the car. 
Special editions
A number of special editions of the Regera have been built on customer request. These special editions usually entail bespoke paint jobs, special interior materials, and optional aerodynamics packages. Such special editions include:
Regera Ghost
Regera d'Elegance
How do you rate this vehicle ?
Share this page
About
Koenigsegg Regera car details
Updated
Monday, 16 July 2018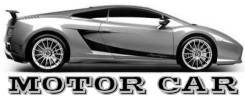 Swedish Automobiles of the 2010s
Swedish Automobiles of the 2010s
Koenigsegg Regera (2016-)