Koenigsegg One:1
Koenigsegg One:1 from 2014 to 2016
Overview
Manufacturer
Koenigsegg Automotive AB
Assembly
Ängelholm, Sweden
Designer
Christian von Koenigsegg
Body and chassis
Class
Sports car (S)
Body style
2-door targa top
Layout
Rear mid-engine, rear-wheel-drive
Powertrain
Engine

5.0 L (305 cu in) 1,360 PS(1,000 kW; 1,341 bhp) twin-turboV8

Transmission
7-speed dual clutch
Dimensions
Wheelbase
2,662 mm (104.8 in)
Length
4500 mm
Width
2060 mm
Height
1150 mm
Curb weight
The Koenigsegg Agera One:1 is a mid-engined sports car produced by Swedish car manufacturer Koenigsegg since March 2014. 
The Koenigsegg One:1 was presented at the March 2014 Geneva Motor Show. Koenigsegg built six cars apart from the car presented at the Geneva Motor Show. All of which were already sold. Koenigsegg took two cars to the 2014 Goodwood Festival of Speed, where they were displayed alongside other hypercars such as the McLaren P1, the Ferrari LaFerrari, the Porsche 918 Spyder and the Pagani Huayra.
EQUIPMENT.Lightweight glass system, power windows, adjustable pedals and steering column, One:1 stitching, adjustable light weight race seats, carbon ceramic brakes, Sport ABS, ESC, active ride height, power steering, power brakes, 6 point racing seat belts, intelligent LifePo4 battery, USB connection, climate control, digital warning and info system, G sensor, alarm, tyre monitoring system, proximity key, car cover, rear view camera, 3G telematics system.
OPTIONAL EQUIPMENT.One piece racing bucket seats, active shock absorber settings, full clear carbon body, custom body striping, upgraded audio system, painted calipers, personalized logo on rear hood, anodized black aluminium interior, custom leather One:1 custom luggage set, custom diamond encrusted key, titanium exhaust outlet, active noise cancellation, variable turbo geometry.
The Koenigsegg One:1 is fitted with a variant of the same 5.0-litre twin-turbocharged V8 engine used in the other Agera variants. It produces 1,360 PS (1,000 kW) at 7,500 rpm and 1,371 N⋅m (1,011 lb⋅ft) of torque at 6,000 rpm. Total weight of the engine is only 197 kg (434 lb) thanks to a carbon fibre intake manifold and the aluminium construction. The transmission is a 7-speed dual-clutch paddle shift.
The name One:1 comes from the power-to-weight ratio (1,360 PS to 1360 kg) giving the car 1 hp per 1 kg weight. The 1,341 bhp power output is the equivalent of one megawatt, which Koenigsegg claims makes the One:1 the 'world's first megacar'. The car is more focused as a track car than the previous cars made by Koenigsegg. Koenigsegg had to sacrifice a few things to be able to achieve their goal with the car. There is an airscoop on the removable roof, so it would not have been possible to stow the roof in the boot like previous models. As such, Koenigsegg have taken advantage of this and modeled the front to create more downforce, which reduces boot capacity by 40%.
Specifications
 
Koenigsegg One:1
Engine
5.0L V8, Twin-turbo
Displacement
5,065 cm³
Transmission
Specially developed 7-speed dual-clutch
1 input shaft transmission with paddle-shift
Electronic differential
Power
1,360 PS (1,341 bhp; 1,000 kW) at 7,500
Torque
1,370 N⋅m (1,000 lbf⋅ft) at 6,000
RPM limiter
8,250/min
0–100 km/h

(62 mph)

~ 2.8 sec
0–200 km/h

(124 mph)

6.6 sec
Curb weight (kg) / (lb)
All fluids, 50% fuel
1,360 / 2,998
PERFORMANCE
Power output: 1 MW at 7500 rpm – rpm limiter @ 8250 rpm
Torque: over 1000 Nm from 3000 to 8000 rpm
Max torque: 1371 Nm at 6000 rpm
0 – 400 km/h approx. 20 sec
400 – 0 km/h approx. 10 sec
Braking distance: 28 m (100-0 km/h)
Max lateral g-force: 2.0 g
Emission levels: Euro VI
AERODYNAMICS
Cd 0.45-0.50 with adaptable rear wings
Frontal Area: 1.910 m2
Total Downforce at 260km/h: 610kg at 440km/h: 830kg
Flat underside of chassis. Venturi tunnels at front & rear of chassis/body
Active aero front and rear underside
Active triplex suspension
Maximized intercooler flow
DIMENSIONS
Total length: 4500 mm
Total width: 2060 mm
Total height: 1150 mm
Ground clearance: Rear: 74-90 mm Front: 59-100 mm plus 50 mm lift system
Wheelbase: 2662 mm.
Front track: 1700 mm. Rear track: 1650 mm.
Front overhang: 944 mm Rear overhang: 900 mm
Fuel capacity: 74 litres
Curb weight 1360 kg (complete car ready to drive with 50% fuel,
100% fluids)
Weight distribution: 44% front, 56% rear
ENGINE
Koenigsegg aluminum 5,0L V8, 4 valves per cylinder, double overhead camshafts with flex-fuel capability.
Compression: 9.0:1
Bore: 92 mm Stroke: 95.25 mm
Sequential, multipoint fuel injection.
Variable geometry twin turbo chargers.
1.8 bar boost pressure.
Dry sump lubrication.
Carbon fibre intake manifold with optimized intake tracts.
Tig-welded ceramic coated Inconel exhaust system manifold with merge collector.
Weight: 197 kg
CHASSIS
Advanced high modulus carbon fibre chassis with F1 style honeycomb core and integrated fuel tanks for optimal weight distribution and safety.
Monocoque torsional rigidity: 65,000 Nm/degree.
Weight: 72kg.
Double wishbones, active ride height control and bevel carbon fibre springs with variable spring ratio.
Triplex damper in the rear.
Needle bearings and o-ringed wishbone bushings.
Fully machined aerospace grade aluminium uprights with SKF LeMans specification 150mm angle contact ball bearings.
GKN hollow/gun-drilled driveshafts.
Koenigsegg Z-style progressive and lightweight anti-roll bars front and rear.
World records
World records set on 8 June 2015 with a Koenigsegg One:1
| Record | Time |
| --- | --- |
| 0–300 km/h | 11.92 sec |
| 0–200 mph | 14.328 sec |
| 300–0 km/h | 6.03 sec |
| 200–0 mph | 6.384 sec |
| 0–300–0 km/h | 17.95 sec |
| 0–200–0 mph | 20.71 sec |
How do you rate this vehicle ?
Share this page
Voting Top 10
Your "Top 10" Coolest vehicles
Technical Info
Specifications
WHEELS

Koenigsegg Aircore™ carbon wheels with centre locking.
Front: 19" x 9.5"
Rear: 20" x 12.5"

STEERING

Rack and pinion power assisted steering. 2.7 turns lock-to-lock.
Turning circle: 11 metres. Electro-hydraulic power-assisted.

TIRES

Specially developed Michelin Cup 2 tires.
Front: 265/35 – 19" (Y)
Rear: 345/30 – 20" (Y)
Speed rating: 440 km/h

ELECTRICAL SYSTEM

Unique Koenigsegg developed electronic control systems including:
body, engine, transmission, traction and stability control and power management. Solid state digital semiconductors – minimalizing need for physical fuses or relays. Can bus operated and fully programmable functionality.
About
Swedish Automobiles of the 2010s
Updated
Monday, 16 July 2018
Koenigsegg One:1 (2014–2016)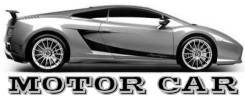 Koenigsegg One:1 details from 2014 to 2016