Koenigsegg Agera RS 
Koenigsegg Agera RS (2015–2018)
Overview
Manufacturer
Koenigsegg Automotive AB
Assembly
Ängelholm, Sweden
Designer
Christian von Koenigsegg
Body and chassis
Class
Hypercar
Body style
2-door targa top
Layout
Rear mid-engine, rear-wheel-drive
Powertrain
Engine

5.0 L (305 cu in) 1,160 PS(853 kW; 1,144 bhp) 1,360 PS(1,000 kW; 1,341 bhp) twin-turboV8 (Factory Optional)

Transmission
7-speed dual clutch
Dimensions
Wheelbase
2,662 mm (104.8 in)
Length
4,293 mm (169.0 in)
Width
1,996 mm (78.6 in)
Height
1,120 mm (44.1 in)
Curb weight
The Koenigsegg Agera RS is a mid-engined sports car produced by Swedish car manufacturer Koenigsegg since March 2015.
The Koenigsegg Agera RS was unveiled at the 2015 Geneva Motor Show, along with the prototype version of the Koenigsegg Regera. The Agera RS is an advanced version of the Agera R, implementing some of the new technology and features of the One:1 and combining the features of the Agera R and the Agera S.Koenigsegg billed it as "the ultimate track tool" due to its lightweight features and track optimized technologies. The Agera RS produces 450 kg of downforce at 250 km/h. The 5.0-litre V8 engine now produces 865 kW (1,160 hp) on regular pump gasoline. The optional 1-megawatt package increases the engine's power to 1,000 kW (1,341 bhp)
. The Agera RS is limited to 25 units. Each Agera RS can be fully customized by its owner. Some customized versions of the Agera RS include: Agera RS Draken, Agera XS, Agera RS Gryphon, Agera RSR, Agera RS Naraya, Agera RS1 and Agera RS ML.
The Agera RS has a power-to-weight ratio of 1.19 kg (2.62 lb) per horsepower. The vehicle has a power-to-weight ratio of 1.03 kg (2.27 lb) per horsepower, with the 1 MW option.
As of November 2017 the Agera RS is the world's-fastest production car, with a GPS-verified two-way average top speed of 447.2 km/h (277.9 mph) and a fastest straight-line speed of 457.94 km/h (284.55 mph).
On 29 January 2018, an Agera RS (the Geneva Show car as pictured above) was involved in a serious crash in Switzerland. The car spun out of control on the road linking the Nyon and Trelex areas and hit the rocks on the Nyon–Saint–Cergue railway line. The car received heavy damage but none of the occupants suffered serious injury. As the reports indicate, the car would be sent back to the factory to be rebuilt.
The last Agera RS rolled off the production line on 4 April 2018.
Technical data
Front brakes – Ventilated ceramic discs
Ø397 mm, 40 mm wide 6-piston, Koenigsegg calipers
Rear brakes – Ventilated ceramic discs
Ø380 mm, 34 mm wide 4-piston Koenigsegg calipers
Power-assisted
Dynamically active rear wing
Active independent front flaps
Frontal area: 1.873 m²
Total down force at 250km/h 485 Kg
ENGINE
Engine 5.0L (5,065 cm³) V8, Twin-turbo, RPM limiter @ 8,250/min
Koenigsegg twin turbo aluminum 5,0L V8,
4 valves per cylinder, double overhead
camshafts, dry sump lubrication
Compression: 9.3:1
Bore: 92 mm Stroke: 95.25 mm
Sequential, multipoint fuel injection with
dual knock sensors and back pressure
sensors, closed loop wide band lambda
control, twin ceramic ball bearing turbo
chargers with Koenigsegg patented
backpressure reduction system with va-
riable turbo geometry. 1.3 bar (1.4 with E85)
boost pressure
Dry sump lubrication. Carbon fiber intake
manifold with optimised intake tracts
Tig-welded ceramic coated 0.8 mm wall
thickness inconel exhaust system mani-
fold with merge collector
Total engine weight: 189 kg
Power output – gasoline – 865 kW (1160Hp)
at 7800 rpm – redline at 8250 rpm
Torque: 1000 Nm from 2700 to 6170 rpm
Max torque – 1280 Nm at 4100 rpm
1MW engine option available
Transmission 
Specially developed 7-speed dual-clutch 1 input shaft transmission with paddle-shift Electronic differential
7-speed paddle-shift with auto shift mode
Koenigsegg Electronic differential (KED)
Koenigsegg Gearbox Control Module (KGCM)
 
Koenigsegg Agera RS
Production
2015–2018
Power
1,176 PS (1,160 bhp; 865 kW) at 7,800
1,360 PS (1,341 bhp; 1,000 kW) at 7,500 (1 MW upgrade)
Torque
1,280 N⋅m (940 lbf⋅ft) at 4,100
1,370 N⋅m (1,000 lbf⋅ft) at 6,000 (1 MW upgrade)
0–100 km/h

(62 mph)

~ 2.9 sec (1 MW upgrade)
0–200 km/h

(124 mph)

~6.9 sec(1 MW upgrade)
Curb weight (kg) / (lb)
All fluids, 50% fuel
1,395 / 3,075
On 1 October 2017, the Agera RS made the 0–400–0 km/h (0–249–0 mph) record in 36.44 seconds, 5.56 seconds faster than the record made by the Bugatti Chiron. The record was achieved on an old Danish air base in Vandel, Denmark. The car was driven by Koenigsegg test driver Niklas Lilja. Koenigsegg mentioned that during the record run, the car accelerated from 0–400 km/h in 26.88 seconds over a distance of 1,958 metres and decelerated in 9.56 seconds over a distance of 483 metres. The total distance used for the record was 2,441 metres. During the speed record run on 4 November 2017, Koenigsegg also broke their previous 0–400–0 km/h record by 2.57 seconds.
| Record | Time |
| --- | --- |
| 0–400–0 km/h | 36.44 sec |
| 0–400–0 km/h | 33.29 sec |
On 4 November 2017, Koenigsegg made the production car speed record with an Agera RS recording an average speed of 277.9 mph (447.2 km/h). The car achieved a speed of 284.6 mph (458.0 km/h) during its northbound run and 271.19 mph (436.44 km/h) during its southbound (return run). Official confirmation of the record by Guinness World Records still awaits. The car was driven by Koenigsegg test driver Niklas Lilja. The record run was made in opposite directions on an 11-mile (18 km) section of Nevada State Route 160 between Las Vegas and Pahrump, United States which was closed specifically for that purpose.
| Record | Speed (average) |
| --- | --- |
| Agera RS | 277.9 mph (447.2 km/h) |
How do you rate this vehicle ?
Share this page
About
Koenigsegg Agera RS car details
Updated
Monday, 16 July 2018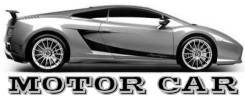 Swedish Automobiles of the 2010s
Swedish Automobiles of the 2010s
Koenigsegg Agera RS (2015–2018)