Koenigsegg Agera R and S (2011-)
Koenigsegg Agera
Overview
Manufacturer
Koenigsegg Automotive AB
Production
2011–present
Assembly
Ängelholm, Sweden
Designer
Christian von Koenigsegg
Body and chassis
Class
Sports car (S)
Body style
2-door targa top
Layout
Rear mid-engine, rear-wheel-drive
Powertrain
Engine

Standard:
5.0 L (305 cu in) 940 PS (691 kW; 927 bhp) twin-turbo V8
Agera R:
5.0 L (305 cu in) 1,140 PS(838 kW; 1,124 bhp) twin-turbo V8
Agera S:
5.0 L (305 cu in) 1,044 PS(768 kW; 1,030 bhp) twin-turbo V8

Transmission
7-speed dual clutch
Dimensions
Wheelbase
2,662 mm (104.8 in)
Length
4,293 mm (169.0 in)
Width
1,996 mm (78.6 in)
Height
1,120 mm (44.1 in)
Curb weight

Standard/Agera R/Agera S:
1,435 kg (3,164 lb)
The Koenigsegg Agera is a mid-engined sports car produced by Swedish car manufacturer Koenigsegg since March 2011. It is a successor to the Koenigsegg CCX/CCXR. 
Specifications
Engine and transmission
The Agera is powered by an in-house developed 5.0-litre twin-turbocharged V8 engine which produces 940 PS (927 hp; 691 kW)
 at 6,900 rpm and 1,100 N⋅m (810 lb⋅ft) of torque at 4,000 rpm. Total weight of the engine is only 197 kg (434 lb) thanks to a carbon fibre inlet manifold and the aluminium construction. The transmission is a specially developed 7-speed dual-clutch with paddle shifters. It is the first dual-clutch transmission to feature only one input shaft. The second clutch slows down the input shaft during up shifts in order to reduce the time it takes to synchronize the next gear, resulting in faster shift times. Most notably, the transmission weighs only 81 kg (179 lb).
0–100 km/h (0–62 mph) in 2.8 seconds
0–200 km/h (0–124 mph) in 8.0 seconds
0–200–0 km/h (0–124–0 mph) in 13.5 seconds
Top speed for the production model is 400 km/h (249 mph).
The Koenigsegg Agera has a power-to-weight ratio of 1.51 kg (3.33 lb) per horsepower.
Exterior and interior
The Agera has a body made from impregnated carbon fibre/kevlar with lightweight reinforcements. The car's hardtop roof is stowable under the front hood lid. The chassis is also made out of carbon fibre with an aluminum honeycomb structure that comes with integrated fuel tanks for optimal weight distribution and safety. The rear wing is electronically adjustable with auto setting or manual control in order to have as little compromise as possible between low drag and downforce, depending on situation and mood. The Agera comes with forged aluminum wheels with center locking nuts, measuring 19" on the front and 20" on the back and wrapped in a set of Michelin Super Sport tyres that can be used with speeds of up to 420 km/h (260 mph). Other highlights include the trademark Koenigsegg doors, a new traction control system, LED lighting, blue hood stripes that continue on through the cockpit of the car and a custom interior with a new "Ghost light" lighting system, which uses carbon nanotubes in a unique configuration to shine through the car's aluminum buttons.
Koenigsegg Agera R (2011–2014)
The Agera R made its debut at the March 2011 Geneva Motor Show—with a Speed Racer livery, and special Michelin tyres. It can accelerate from 0–100 km/h (0–62 mph) in 2.8 seconds and reach a theoretical top speed of 439 km/h (273 mph). The Agera R has a drag coefficient of Cd=0.37, or Cd=0.33 at high speed due to its adaptive rear wing, while producing 300 kg (660 lb) of downforce at 250 km/h (155 mph). This adaptive rear wing system is lighter than conventional hydraulic/electrical adaptive systems, and has the unique ability to compensate for head/tailwind due to its spring-loaded design. Furthermore, the pylons holding the wing play not only a role in the Agera R's aerodynamic performance, but also assist in extracting hot air from the engine bay.
On 2 September 2011, during test sessions in Ängelholm, the Agera R broke six world land speed records for a production car, including 0–300 km/h (0–186 mph) in 14.53 seconds, and 0–300–0 km/h in only 21.19 seconds. The braking performance required to maintain this record is enabled in part by the Agera's stability, demonstrated by Koenigsegg's test driver and drivetrain technician Robert Serwanski, who was recorded by passenger Rob Ferretti (founder of the group "Super Speeders") braking from 300 km/h to 0 without holding the steering wheel.
The Agera R can produce lateral cornering forces of 1.60 G, due to a combination of mechanical balance and high levels of grip from the specially developed Michelin Supersport tyres.
The 2013 version of Agera R premiered at the 2012 Geneva Motor Show. Upgrades included carbon fibre wheels, enhanced aerodynamics, and engine upgrades allowing the Agera R's five-litre twin-turbocharged engine to produce 850 kW (1,140 hp) on E85. And, thanks to Koenigsegg's Flex Fuel Sensor technology, the ECU can respond to varying fuel qualities and alcohol content by reducing power levels as a means of protecting the engine. On standard low-octane fuels, power is reduced to 716 kW (960 hp).
Koenigsegg Agera R has a power-to-weight ratio of 1.24 kg (2.73 lb) per horsepower.
Koenigsegg Agera S (2013–2014)
In 2013, Koenigsegg presented the 2014 Agera S model. Built for markets lacking E85 biofuel, the Agera S has most of the upgrades of the Agera R compared to the normal Agera including the dynamic wing, but is optimized for running on low-octane gasoline producing 768 kW (1,030 hp) and 1,100 N⋅m (810 lbf⋅ft) compared to the 716 kW (960 hp) and 1,100 N⋅m (810 lbf⋅ft) of an Agera R running on the same fuel. In 2013 one Agera S was the 100th Koenigsegg ever produced, celebrated by a specially-built car with gold leaf inlays named "Hundra" (Swedish for hundred).
On 10 June 2014, NAZA Swedish Motors launched the Agera S in Malaysia. It was the second Koenigsegg after the CCXR to arrive in the country, thus setting a new market for Koenigsegg. It was priced at RM5,000,000 before the tax and it was estimated that it will be priced at RM15,000,000 with government tax and duties—making it one of the most expensive cars in the country. The Agera S is the only model offered in Malaysia due to the absence of E85 biofuel in Malaysia.
Koenigsegg Agera S has a power-to-weight ratio of 1.39 kg (3.06 lb) per horsepower.
How do you rate this vehicle ?
Share this page
About
Koenigsegg Agera R, S and Final from 2011
Updated
Monday, 16 July 2018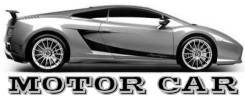 Swedish Automobiles of the 2010s
Swedish Automobiles of the 2010s