Jeep CJ 7 and CJ8
 

1976 to 1986

Also called
SsangYong Korando
Production
1976-1986
Engine
150 cu in (2.5 L) AMC I4 151 cu in (2.5 L) GM Iron Duke I4 232 cu in (3.8 L) AMC I6 258 cu in (4.2 L) AMC I6 304 cu in (5.0 L) AMC V8 145 cu in (2.4 L) Isuzu C240 Diesel I4
Transmission
3-speed automatic 3-speed manual 4-speed manual 5-speed manual
Wheelbase
93.3 in (2,370 mm)
Length
148 in (3,759 mm)
Width
68.5 in (1,740 mm)
Height
67.7 in (1,720 mm)
Curb weight
2,707 lb (1,228 kg)
The Jeep CJ-7 featured a longer wheelbase than the CJ-5 and lacked the noticeable curvature of the doors previously seen on the CJ-5. The other main difference to the CJ-5 was to the chassis which hitherto consisted of two parallel longitudinal main c-section rails. To help improve vehicle handling and stability the rear section of the chassis stepped out to allow the road springs and dampers to be mounted closer to the outside of the body. It was introduced in 1976 and 379,299 were built during 11 years of production.
The CJ-7 featured an optional new automatic all-wheel drive system called Quadra-Trac, as well as a part-time two-speed transfer case; an automatic transmission was also an option. Other features included an optional molded hardtop, and steel doors. The CJ-7 was also available in Renegade and an upgraded Laredo model. Noticeable by their different body decals, the Laredo model featured nicer seats, steering wheel tilt, and a chrome package that included the bumpers, front grill, and mirrors. An optional Trak-Lok differential was available for the rear. Rear axle ratio typically 3.54, but later went up to 2.73.
The reports of the CJ-7 were different in each type of engine: the 145 cu in (2.4 L) diesel was mated to the 4.10 ratio axle (in both Renegade and Laredo), while the 258-cubic-inch straight six and 150 cubic-inch four-cylinder used 3.73 and AMC V8 304-powered models (produced 1976-1981, which became part of the Golden Eagle version) used the 3.55 ratio axles.
From 1976 to 1980 was mounted a Dana 20 transfer case, Dana 30 front axle (27- or 31-spline), and an 29-spline AMC 20 rear axle, while in recent years, Laredo package added tachometer, chrome bumpers, tow/recovery hooks and interior, comfortable leather seats, and clock. In 1980, the Laredo was first fitted with an AMC model 20 rearend until mid year 1986 when it was equipped with a Dana 44 and all 1980 and newer CJ-7s came with the Dana 300 transfer case; parts for the 300 are still in production due to its durability and upgradability.
During its 11 years, the CJ-7 had various equipment packages:
Renegade 1976-1986 (2.4D L6-2.5-4.2-5.0 AMC 304 V8)
Golden Eagle 1976-1979 (5.0 AMC 304 V8)
Laredo 1980-1986 (2.4D-4.2 I6)
Jamboree Edition (2,500 units that were built for the 30th anniversary) 2.5 L and 4.2 L
A diesel-powered version was made in the Ohio factory for export only. The engines were provided by General Motors, the owners of Isuzu Motor Cars. Production of this diesel version was between 1980 and 1982. This model had the Isuzu C240 engine, T176 transmission, Dana 300 transfer case although there are reports of some being produced with the Dana 20. Typically they had 4.1 ratio, narrow track axles.
The CJ-7 continues to be used in the sport of mud racing, with either the stock body or a fiberglass replica. It is also a favorite for rock crawling.
Engines
150 cu in (2.5 L) AMC I4
151 cu in (2.5 L) GM Iron Duke I4
232 cu in (3.8 L) AMC I6
258 cu in (4.2 L) AMC I6 99.4 PS (73 kW; 98 hp), 261 N·m (193 lb·ft)
304 cu in (5.0 L) AMC V8 127 PS (93 kW; 125 hp), 296 N·m (218 lb·ft)
145 cu in (2.4 L) Isuzu Diesel C240
Transmissions
Warner T-18 (4-speed with a Dana 20 1976-1979) (aftermarket adapters exist for a dana 300, but it was not a factory option)
Borg-Warner T-4 (4-speed with a Dana 300)
Borg-Warner T-5 (5-speed with a Dana 300)
Tremec T-150 (3-speed manual transmission with a Dana 20 1976-1979)
Tremec T-176 (4-speed manual with a Dana 300)
Borg-Warner SR-4 (4-speed with a Dana 300)
GM TH-400 (3-speed automatic with BW QuadraTrac #1339)
TF-999 (3-speed automatic transmission - 4.2 L with a Dana 300)
TF-904 (3-speed automatic transmission - 2.5 L with a Dana 300)
Transfer Cases
Dana 20 (1976–79)
Dana 300 (1980–86)
Borg-Warner #1339 (1976–1979)
Axles
Dana 30 Front narrow track (1976–1981)
Dana 30 Front wide track track (1982–1986)
2-Piece AMC 20 Narrow track rear (1976–1981)
2-Piece AMC 20 Narrow track offset pumpkin Rear (1976–1979) Only for QuadraTrac #1339 equipped vehicles
2-Piece AMC 20 Wide track rear (1982–1986)
Dana 44 Wide track Rear (mid-year 1986)
CJ-8 (Scrambler)
The Jeep CJ-8 was a long wheel-base version of the CJ-7, introduced in 1981 and manufactured through 1986. It featured a 103-inch (2,616 mm) wheelbase and a removable half-cab, creating a small pick-up style box instead of utilizing a separate pickup bed. CJ-8s used the traditional transfer case with manual front-locking hubs to engage the four-wheel drive. Most had either a four or five speed manual transmission, but a three speed automatic transmission was an option.
The term "Scrambler" comes from an appearance package that many CJ-8's were equipped with, which included tape graphics and special wheels.
A full length steel hardtop CJ-8 was made for the Alaskan Postal Service, using right hand drive and automatic transmissions. Instead of the rear tailgate, the steel hardtop utilized a hinged barn door opening to the back. There were only 230 produced and sold in the U.S. It was also widely sold in Venezuela and Australia as the CJ8 Overlander, with small differences including full length rear windows on the Overlander. Steel hardtops used on these postal Scramblers and Overlanders were known as "World Cab" tops
Licence to Kill Jeep CJ-7 Henchman Perez A 1976 Renegade-II is seen in Licence to Kill.
It is used by Sanchez's henchman Perez, who fires a FIM-92 Stinger missile at a commandeered oil tanker where Bond does a wheelie (in this scene, Bond crushes the Jeep).
How do you rate this vehicle ?
Share this page
About
Jeep CJ 7 8 jeep history from 1976 to 1986
Updated
Monday, 16 July 2018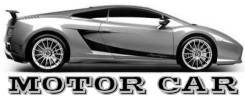 American cars of the 1970s
American cars of the 1970s