Jaguar F-Type
 2013 to Present
Overview
Manufacturer
Jaguar Cars
Production
2013–
Assembly
Castle Bromwich Assembly, Birmingham, United Kingdom
Designer
Ian Callum
Body and chassis
Class
Sports car
Body style
2-door roadster 2-door coupé
Layout
FR layout
Related
Jaguar C-X16 concept car
Powertrain
Engine
3.0 L V6 S/C petrol 340 PS (250 kW) 3.0 L V6 S/C petrol 380 PS (279 kW) 5.0 L V8 S/C petrol 495 PS (364 kW)
Transmission
8-speed automatic
Dimensions
Wheelbase
2,622 mm (103.2 in)
Length
4,470 mm (176 in)
Width
1,923 mm (75.7 in)
Height
1,308 mm (51.5 in)
Kerb weight
1,597 kg (3,521 lb) F-Type 1,614 kg (3,558 lb) F-Type S 1,665 kg (3,671 lb) F-Type V8 S
Chronology
Predecessor
Jaguar E-Type
The Jaguar F-Type is a two-seat sports car, based on a shortened platform of the XK convertible, manufactured by Jaguar Cars from 2013. It is the successor to the famous E-Type.
The car was launched initially as a soft-top convertible, later with a coupe version launched in 2013.
Development
C-X16 concept (2011)
The C-X16 form takes cues from Jaguar's 2010 C-X75 plug-in hybrid concept supercar, including the shape of the front grille and the wrap-around rear lights, and also has a side-hinged opening rear window reminiscent of the 1961 E-Type.
The C-X16, was unveiled at the 2011 Frankfurt Motor Show. Jaguar stated that the C-X16 was their smallest car since the 1954 Jaguar XK120, at: 4,445 mm (175.0 inches) length; 2,048 mm (80.6 inches) width; 1,297 mm (51.1 inches) height
The F-Type was developed under the project code "X152".
F-Type Convertible (2013–)
The convertible version of F-Type was first revealed in Sundance, London which was followed by a presentation at the 2012 Paris Motor Show. Initial F-Type convertible models include the F-Type (340 PS), F-Type S (380 PS) and F-Type V8 S (495 PS).
F-Type Coupé (2014–)
The coupé version was unveiled in late 2013 at the Los Angeles Auto Show, and is expected to go on sale in spring 2014. Launch models scheduled include the F-Type (340 PS), F-Type S (380 PS) and F-Type R (550 PS).
Specifications
Chassis
The F-Type uses an all-aluminium chassis, sound and vibration insulation is provided by the addition of a special underbody tray and engine mounts, and a double bulkhead between the engine bay and passenger compartment. The convertible roof is an electrically operated retractable fabric hood. Jaguar says by eschewing metal it can keep the car's centre of gravity low, while a Thinsulate layer means thermal and sound insulation is akin to a solid roof.
Powertrain
The entry-level F-Type uses Jaguar's new 3.0-litre V6 supercharged petrol engine, good for 340 PS (250 kW; 335 hp), 0 to 60 mph (0 to 97 km/h) in 5.1 seconds, and a top speed of 161 mph (259 km/h). In the middle comes the F-Type S, with the same engine tuned for 380 PS (279 kW; 375 hp), a top speed of 171 mph (275 km/h), and 0 to 60  mph in 4.8 seconds. The top of the range model is the V8 S, with Jaguar's 5.0-litre, 495 PS (364 kW; 488 hp) supercharged petrol engine.
Jaguar F-Type R Coupe Performance
| | |
| --- | --- |
| Power | 542 bhp |
| Top Speed | 186 mph |
| 0-60 mph | 3.9 secs |
| Torque | 680 Nm, 502 ft-lb |
| CO2 Emissions | 269 g/km |
| Euro Emissions Standard | 6 |
| Miles Per Tank | 385 miles |
The layout is front-engined, rear-wheel-drive. The gearbox is an eight-speed automatic with paddle-shifters offering manual override. There is a mechanical limited-slip differential on the V6 S and an electronic limited-slip differential on the V8. The engine choices will remain unchanged for F-Type Coupé with its market launch in Spring 2014, but with the addition of a higher performance V8 R model producing 550 PS (400 kW; 540 hp) in lieu of the convertible V8 S modelSuspension
The F-Type has double-wishbone front and rear suspension with adaptive dampers and adjustable suspension settings to allow the driver to adjust ride and handling. The F-Type has a total of 25 different driving modes programmed to suit different road conditions and driving styles.
Interior
The F-Type interior has a two-seater setup with the leather interior and control buttons finished in aluminium. There is a touchscreen display in the centre console and another TFT display between the dials in the instrument panel. There is also a choice of flat-bottom or alcantara finish for the three-spoke steering wheel and buttons finished in soft-feel matt black.
Equipment
Jaguar has introduced a stop-start engine shutoff function, which Jaguar claims boosts economy by 5 percent.
The F-Type has bi-xenon headlights with integrated LED daytime running lights, along with full LED lighting at the rear. The S and V8 S versions get an "active exhaust system" which opens special valves over 3,000 rpm to intensify the sound profile.
There is a retractable rear wing spoiler and door handles that are left hidden with the bodywork until needed. The fabric hood raises or lowers in 12 seconds, and can be used when the car is moving at up to 48 km/h (30 mph).
The audio systems offered, use Meridian technology with either 380 W spread across ten speakers or 770 W across twelve speakers.
How do you rate this vehicle ?
Share this page
Technical Info
Specifications
Basic equipment

The basic equipment standard across all versions of the Jaguar F-Type.

ABS
Alarm
Alloy wheels
Audio remote
Body coloured bumpers
Driver`s airbag
Electric mirrors
Front electric windows
Headlight washers
Heated mirrors
Lumbar support
Parking sensors
PAS
Passenger`s airbag
Remote locking
Sat Nav
Side airbags
Traction control

.

| Model | Years | Body Style | Engine type | Power@rpm, Torque@rpm | Emissions (CO2) |
| --- | --- | --- | --- | --- | --- |
| 3.0-litre supercharged V6 petrol | 2013– | Coupe & Convertible | 2,995 cc (183 cu in) (AJ126) | 340 PS (250 kW; 335 hp)@6500, 450 N·m (332 lb·ft)@3500-5000 | 209g/km |
| 3.0-litre supercharged V6 petrol | 2013– | Coupe & Convertible | 2,995 cc (183 cu in) (AJ126) | 380 PS (279 kW; 375 hp)@6500, 460 N·m (339 lb·ft)@3500-5000 | 213g/km |
| 5.0-litre supercharged V8 petrol | 2013– | Convertible | 5,000 cc (305 cu in) (AJ133) | 495 PS (364 kW; 488 hp)@6500, 625 N·m (461 lb·ft)@2500-5500 | 259g/km |
| 5.0-litre supercharged V8 petrol | 2014– | Coupe | 5,000 cc (305 cu in) (AJ133) | 550 PS (405 kW; 542 hp)@6500, 680 N·m (502 lb·ft)@2500-5500 | 259g/km |
About
Jaguar F-Type car range from 2013
Updated
Monday, 16 July 2018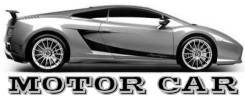 British sports cars from the 2010s
British sports cars from the 2010s