Amilcar Italiana
Founded 1925 Italy
Amilcar Italiana manufactured some French Amilcar automobile models in Italy from 1925 to 1928 under licence granted in 1925 to Compagnia Generale Automobili S.A.,of Rome to build cyclecars and in 1927 to Societa Industriale Lombardo Veneta Automobili of Verona.
1926 Amilcar Italiana CGS
The initial CC model, the base for all subsequent 4 cylinder models was supplemented in 1922 by several variations and the company continued to develop models until the CGS was launched in 1924. The Amilcar concern had lost no time in acquiring a strong sporting image which was founded on much works supported racing from as early as 1922. Successes included victory in the 24 Hour race for the Bol d'Or for voiturettes in 1922 and 3rd and 4th in the G.P. des Cyclecars the same year against stiff opposition from a mix bag of vehicles up to 1,100cc.
About
Updated
Tuesday, 07 May 2019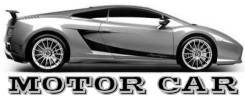 Published date
Monday, 15 September 2014