Air-to-liquid intercooler
Air-to-liquid intercoolers (aka Charge-Air-Coolers) are heat exchangers that transfer intake charge heat to an intermediate fluid, usually water, which finally rejects heat to the air. These systems use radiators in other locations, usually due to space constraints, to reject unwanted heat, similar to an automotive radiator cooling system. Air-to-liquid intercoolers are usually heavier than their air-to-air counterparts due to additional components making up the system (water circulation pump, radiator, fluid, and plumbing). The Toyota Celica GT-Four had this system from 1988 to 1989, 1994 to 1999, also in the Carlos Sainz Rally Championship Version from 1990 to 1993. The 1989-1993 Subaru Legacy with the 2.0 L DOHC flat-4 engine also used a top installed air-to-water intercooler on the GT and RS models sold in Japan, Europe, and Australia.
A big advantage of the air-to-liquid setup is the lower overall pipe and intercooler length, which offers faster response (lowers turbo lag) giving peak boost faster than most front-mount intercooler setups. Some setups can use reservoirs that can have ice put into it for intake temperatures lower than ambient air, giving a big advantage (but of course, ice would need constant replacement).
Ford had adopted the technology when they decided to use forced induction (via Supercharger) on their Mustang Cobra and Ford Lightning truck platforms. It uses a water/glycol mixture intercooler inside the intake manifold, just under the supercharger, and has a long heat exchanger front mounted, all powered by a Bosch pump made for Ford. Ford still uses this technology today with their Shelby GT500. The 2005-2007 Chevrolet Cobalt SS Supercharged also utilizes a similar setup.
Air-to-liquid intercoolers are by far the most common form of intercooler found on marine engines, given that a limitless supply of cooling water is available and most engines are located in closed compartments where obtaining a good flow of cooling air for an air-to-air unit would be difficult. Marine intercoolers take the form of a tubular heat exchanger with the air passing through a series of tubes and cooling water circulating around the tubes within the unit's casing. The source of water for the intercooler depends on the exact cooling system fitted to the engine. Most marine engines have fresh water circulating within them which is passed through a heat exchanger cooled by sea water. In such a system, the intercooler will be attached to the sea water circuit and placed before the engine's own heat exchanger to ensure a supply of cool water.
About
Updated
Friday, 15 November 2019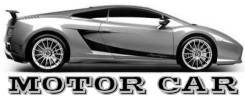 Published date
Wednesday, 20 February 2013