Chrysler Slant-Six engine
Slant-Six
overview
Manufacturer :
Chrysler
Production period:
1959-1987
technology
Operating principle:
gasoline engine
Style:
Inline engine
6-cylinder
displacement:
2.8 l to 3.7 l
Mixture formation:
carburettor
Valve control:
Overhead valves
The name Slant-Six is composed of the number of cylinders (six), and the installation form of the engine. In order to find enough space under the small, flat bonnet of the Plymouth Valiant , the engine was installed tilted 30 ° to the side with the water pump flanged laterally instead of front. A positive side effect of this measure was that the manifolds could be sized better due to the larger space available.
Since it is an engine with a countercurrent cylinder head , the intake manifold and exhaust manifold are on the same side of the engine. Although this design is not suitable for very high performance, but for the Slant-Six proved to be extremely reliable and earned the reputation of indestructibility. Some engines were cast from aluminum , but this episode lasted only briefly, the majority was made of gray iron .
The engine was built from 1959 to 1978 in cars of Chrysler, in commercial vehicles such as the Dodge Ram even to 1987.
design type
capacity
Bore × stroke
construction time
Inline engine
6 cylinders
170 cubic inches (CID) (2790 cc)
3.40 × 3,125 in (86.4 × 79.4 mm)
1960-1969
198 CID (3249 cc)
3.40 × 3.64 in (86.4 × 92.5 mm)
1970-1974
225 CID (3682 cc)
3.40 × 4,125 in (86.4 × 104.8 mm)
1960-1978
About
Chrysler Slant-Six engine (1959-1987)
Updated
Thursday, 17 January 2019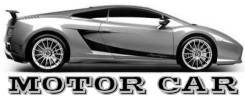 Published date
Thursday, 17 January 2019