Hyundai Coupe
First generation
(1996 to 2001)  
Also called
Hyundai Tiburon Hyundai Tiburon Turbulence (KDM Facelift)
Production
1996–2001
Assembly
Asan, South Korea
Engine
1.6 L (111 hp), 1.8 L (130 hp), or 2.0 L I4 Beta I DOHC (140 hp)
Transmission
4-speed automatic 5-speed manual
Wheelbase
97.4 in (2,474 mm)
Length
1996–1999: 170.8 in (4,338 mm) 1999–2001: 171.0 in (4,343 mm)
Width
1996–1999: 68.1 in (1,730 mm) 1999–2001: 70.5 in (1,791 mm)
Height
51.7 in (1,313 mm)
Related
Hyundai Elantra
Tiburon (coupe) first began production in late 1996. It was available in a few foreign markets with engine choices of either 1.6L or 1.8L. In the United States, the Tiburon was first offered in 1997 with base models using the Elantra's 1.8L 130 hp (97 kW) engine while the upscale FX received a 2.0L four-cylinder engine. The 2.0L was rated at 140 hp (104 kW) at the crankshaft (the car's manual specifies 102 kW (137 hp) at the flywheel). Base weight was around 2,550 lb (1,150 kg), giving the RD Tiburon a higher power-to-weight ratio than the newer GK 2.0L. The 2.0L produces a 0–60 mph time of ~8.3, with a 1/4 mile time of ~16 seconds. In 1998 the Tiburon lost its weaker 1.8L engine, giving both models the 2.0L. All versions of the Tiburon manufactured from 1996 to 2002 are known as "RD" Tiburons. There were various options, with or without ABS, 2 airbags, leather, and sunroof. Auto motor und sport magazine, revealed in 1996, that Porsche contributed for the suspension system of the car. They used hi-pressure nitrogen shock absorbers. Additionally, at the front they used base wishbones and at the rear axle, double transverse bars with McPherson struts. The magazine described the result as "the best combination of comfort/grip and sport feeling, at this vehicle's class".
RD Special Editions (UK) – F2 and F2 Evolution
Various special editions were also produced, focusing primarily on cosmetic modifications and improvements. In the UK, Hyundai's entrance into the Formula 2 World Rally Championship saw the release of the "F2" and "F2 Evolution" models in 1998 and 1999 respectively.
The "F2" (non Evolution) was released in July 1998. Only available in the UK, the "F2" model sold approximately 1100 units in total during 1998 and 1999, (making the "F2" a slightly rarer model than the "F2 Evolution" which followed). An enhanced version of the UK-spec 2.0 SE, the "F2" was available in a choice of three colours; Black (solid), Bright Silver (metallic), or Racing Blue (mica). (This latter colour, a vivid bright blue, was unique to the "F2"; no other Hyundai models were ever made available in Racing Blue (mica)). The "F2" modifications included 16" diameter x 7.5J multi-spoke DTM-style alloy wheels. These wheels were fitted with carbon-fibre effect centre-caps incorporating the "F2" logo within. According to Hyundai's "Coupe F2 Tyre Supplement Handbook", (supplied with each new Coupe F2), these wheels were described as "Motorsport-style alloy wheels". The wheels were actually Team Dynamics DTM, which were manufactured in England by Rimstock PLC. These wheels were high-quality for an OEM alloy wheel, weighing only 17.6 lbs (8.0 kg) per corner and closely emulating the style of the TSW Hockenheim R.
Tyres were Pirelli 225/40/16 P7000 directional, their 225 width and 40 profile made these the most aggressive standard-fit tyre supplied with any RD (or RD2) Hyundai Coupe. The "F2" also featured a deeper and more aggressive front spoiler, incorporating an oval chrome mesh grille insert. There was also "F2" badging on the front wings and rear valance, an uprated CD/tuner stereo by Sony (CDX C5000R with RDS), "Coupe F2" monogrammed aluminium kick plates, a unique leather-and-aluminium gearstick and a discreet "Coupe F2" badge on the ashtray fascia. The front carpet mats were inlaid with rectangular silver-coloured "Coupe F2" badges. According to the Hyundai Coupe F2 brochure, total on-the-road price was £17,999 (as of July 1998).
Two further items were available free to the first five-hundred Hyundai Coupe F2 buyers. Firstly, there was a large aluminium-bound "F2" art book, (including various artistic photographs and designer images of the Coupe F2). These books were signed inside by rally driver Kenneth Eriksson, (one of Hyundai's drivers in the F2 World Rally Championship at the time). Secondly, there was an aluminium key-fob, fitted with an LED light and supplied in a small silver-coloured box labelled "Lexon Design Concept". Both of these items were packaged together in a large silver cardboard box with "F2" printed onto the lid. These items were supplied by the dealer upon collection of the new car. During 1998, there was prominent press and billboard advertising in the UK to promote the new "Coupe F2". These advertisements incorporated the tag-line, "On average, men think about the F2 every 6 seconds."
The "F2 Evolution" became available on 14 June 1999, almost one-year after the "F2" had appeared. The "F2" was discontinued and the new "F2 Evolution" effectively replaced it. The "F2 Evolution" was available with just two colour options, either Silver (metallic) or Cobalt Blue (metallic). It was intended as a limited edition of 1500 units, (though 1513 units were eventually produced). The design was led by McLaren F1 stylist Peter Stevens in conjunction with Hyundai World Rally Team's support company Motor Sports Developments (MSD).
Standard 2.0 SE Coupes were delivered to MSD for mechanical and cosmetic modification. These modifications included a bigger front bumper/spoiler, a modified (larger and higher) rear spoiler with end-plates (these spoilers were designed by Stevens to create zero lift rather than ultimate downforce), a high-lift inlet camshaft (taken from the 1997 1.8-litre Lantra engine) and a 6"x4" freeflow exhaust by Magnex (suppliers to Aston Martin). Wheels were 16" diameter x 7.0J 5-spoke alloys manufactured by TSW (with Yokohama 205/45/16 tyres). There were "F2 Evolution" badges on the front wings and rear valance. Vehicle security was provided by a Thatcham-approved Category 1 alarm/immobiliser system. Inside, there was an uprated Sony stereo, "Coupe F2 Evolution" monogrammed aluminium kick plates, thicker lambswool carpets and cream instrument dials incorporating "F2 Evolution" logos. The front carpet mats were inlaid with silver-coloured circular "Coupe F2 Evolution" badges. The armrest lid between the front seats was covered in stitched leather (rather than the molded plastic found on lesser models). The gear leaver gaiter was of smooth leather, with a chrome trim surround at the base, manufactured by Richbrook. The gear-knob was of a unique design and had a chrome finish. Additionally, new brake pads were co-developed for the F2 Evolution by MSD and AP Racing, these new pads provided better "bite" and improved fade resistance.
The mechanical changes were limited to the camshaft and exhaust improvements. Together these modifications saw an increase in power to 154 hp (115 kW) and torque to 140 lb·ft (190 N·m).
Each car was supplied with a metal MSD badge. This was fitted onto the bulkhead inside the engine bay. This badge displayed the MSD build number of each particular conversion to "F2 Evolution" spec.
Unlike with the previous year's "F2" model, this time no dealer-supplied art-book was supplied. However, a range of "F2 Evolution" lifestyle accessories were made available through Hyundai dealerships, such as "F2 Evolution" branded pens, chairs, clothing and umbrellas etc.
According to Hyundai's product-launch literature, total on-the-road price for the "F2 Evolution" was £19,299 (as of June 1999).
RD2 (1999–2001)
The RD2 Tiburon is an update on the original RD platform and was released for sale in 1999. The RD2 received a facelift that altered the front and rear bumpers and also provided a refreshed interior dash. In South Korea, the RD2 Tiburon was marketed as the "Tiburon Turbulence".
The RD2 headlights have separate enclosures for the high and low beams giving the four headlight look, similar to the third generation Honda/Acura Integra and the sixth generation Toyota Celica. The rear bumper is also reformed receiving larger taillights. The same 140 hp (104 kW) 2.0L engine was carried over producing identical performance. ABS, leather seats, and a sunroof were available in a package, but oddities such as a car with cloth seats and a sunroof, but no fog lights or spoiler, are not unheard of.
Engineering
1.6 L inline-4-cylinder DOHC Beta
111 hp (83 kW; 113 PS) @ 5800 rpm and 143 Nm (106 lb·ft) torque @ 4,500 rpm.
1.8 L inline 4-cylinder Beta (1997 Base)
130 hp (97 kW; 132 PS) @ 6000 rpm and 171 Nm (122 lb·ft) torque @ 5000 rpm.
2.0 L inline 4-cylinder Beta 1CVT (1997 FX, 1998–2002)
140 hp (104 kW; 142 PS) @ 6000 rpm and 180 Nm (133 lb·ft) torque @ 4800 rpm.
From 1997 to 1999 The Tiburon was offered with a 5-speed manual transmission standard, while a 4-speed automatic w/ overdrive was optional.
Performance
Acceleration 0–60 mph: 10.8 seconds Top speed: 110 mph (177 km/h) (Auto) 120 mph (193 km/h) (Manual)
Acceleration 0–60 mph: 9.0 seconds Top speed: 123 mph (198 km/h)
Acceleration 0–60 mph: 8.3 seconds Top Speed: 128 mph (206 km/h) (Auto) 126 mph (203 km/h) (Manual)
About
Hyundai Coupe Tiburon 1st gen (1996-01)
Updated
Monday, 16 July 2018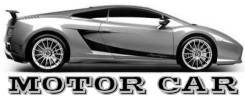 Hyundai Coupe Tiburon car First generation